The Weekly Dairy Report: Calf welfare issues return as regulators tinker with the DIRA and give the sector more time to address greenhouse gas responsibilities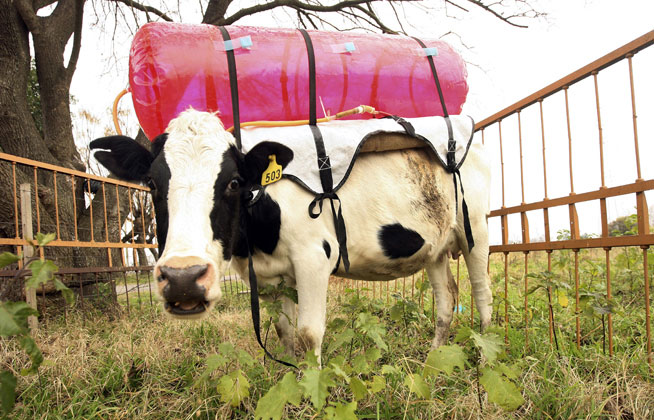 The Government announced changes to the Dairy Industry Restructuring Act (DIRA), but has blocked the efficiency and contestability provisions of the DIRA from expiring in the South Island.
However, Fonterra will no longer be required to sell regulated milk to large, export-focused processors from the start of the 2019/20 season. Some industry voices see these relaxations as not going far enough.
National September milk production figures are better than many estimated, with milk flows for that month 1% ahead of last year even with fewer cows, but next months volumes will be affected by the big wet in the north and could fall behind.
Last weeks auction result was a relief with the small rise on lower volumes offered following the previous events fall, but bank analysts are still warning about market volatility being seen for a while yet.
The latest Report from the Parliamentary Commissioner for the Environment is keeping the spotlight on greenhouse gas emissions from the dairy industry. The Government signaled there will be no sharp transition to meet tighter standards for low-emission farming, but that the industry needs to move in that direction deliberately. Too little voluntary progress will bring stiffer regulation.
Excessive grass growth is still an issue for some farmers with a better soil moisture situation than last year and warmer temperatures.
Pasture management is now a juggle for many with the weather disrupting the silage harvest, summer and winter crop establishment and some pasture renewals.
During this time pasture rotations get sped up to cope with paddock removals,  and also some quality changes are being seen as some grass cultivars are changing to the reproductive stage.
Farmers are being urged to do their sums precisely when making silage, as advisers suggest 12-14c/kg dm for pit product saves 13-16c/kg dm on carted baleage, and can make a significant saving for farm working expenses.
In the wet areas in the north some have reported heat detection issues with falling BCS in cows,  and with mating starting, fertility concerns could arise next year.
Bobby calf welfare issues again arose this week with a video showing rough animal management by staff on a few farms, and MPI has vowed to take action on this abuse.
Fonterra also struck more troubles in China with 19 people arrested for a milk powder scam using expired product from that company with fraudulent documentation.
While it appears no blame can be attributed to Fonterra for this crime, food safety is a huge issue in that country after the melanine scandal, and customer perceptions could be harmed in future sales.