The Weekly Dairy Report: Great result at auction improves the chances of a $6 payout but northern milk flows back on last year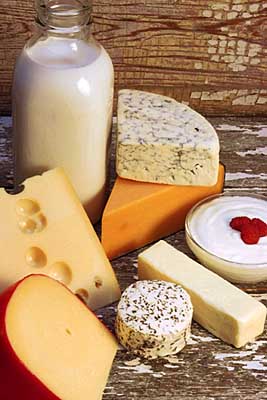 Soil moisture levels are improving in Canterbury with lots of rain days in October, and while deep profiles are still dry in northern parts of the region, spring feed supplies are now adequate and many paddocks are being saved for supplements.
Southland has also reported a good spring and these two smaller dairy provinces will need to perform as northern regions have been struggling with milk production this year.
Low sunshine and high rainfall has degraded the quality of the feed in the Waikato and caused a 14% drop in milk production in that province, and lead the 2-3% fall nationally in milk flows.
Fonterra has adjusted backwards planned volumes to be sold at auction, and with other exporting countries also reporting production declines, this should help dairy commodity prices continue their upward trend.
Globally Europe and Australia are also reporting lower milk flows as the period of low prices has discouraged extra supplementary feeding to increase volumes.
Overnight the auction burst into life and lifted 11% for the basket of milk commodities with competition building for a reduced supply.
Whole milk powder prices lifted massively to US$3317 or by nearly 20% and were at levels last seen in July 2014, and that was when the US currency was at .8760 against the kiwi.
This result will give all farmers a major confidence boost especially those in the north where production has taken a severe hit due to the wet and cold conditions.
Bankers will be watching for a follow up auction before they adjust the forecast payout upward, but already some are talking that a $6 figure looks possible.
Managers are now juggling rotation lengths with the silage harvest, as advisors remind them of the 12-16c/kg dm extra cost of baled silage verse that stored in a pit.
In the north mating will be in full swing and DairyNZ advisers remind farmers to use a bull ratio of 1:30,  and use two teams to keep the sires fresh.
They report that since induction has been banned the calving pattern has lengthened, and suggest using short gestation semen to tighten the calving period.
Another milk powder scam has been unveiled in China using Fonterra's passed use by date product, and while the companies procedures were found to be followed, this is an unwelcome episode that could damage the quality brand.
Also, further bobby calf abuse claims were exposed by activists using covert videos, as the sector is once again reminded the practices of intensive farming are under intense scrutiny.
More bobby calves have been reared this year in spite of the shortages of milk powder, and with export manufacturing beef prospects shaky, some may find poorer types may not be as valuable as last year.
Westland's chairman Matt O'Regan is to step down in March next year after 7 years growing the countries second biggest milk processor, but must first quell the storm of protest awarding a 37% bonus to the CEO, as suppliers suffer one of the most difficult financial years in their history.