The Weekly Dairy Report: NZ milk production down as auction prices ease, but MPI believes 2018 will be a golden year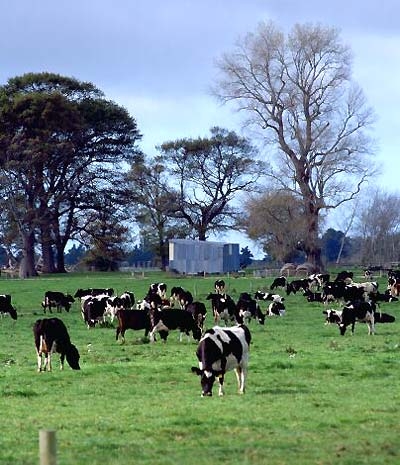 A drier week, but more rain is forecast as the weather is still patchy with below average sunshine slowing clover dominance in the sward.
Excess feed volumes are evident but pasture quality issues are arising, restricting intake, increasing ruminating time, and reducing milk yield.
Bulls are out covering the herd post AI, and managers are encouraged to keep numbers high to efficiently cover those still to conceive.
Latest NZ milk production figures confirmed the lower milk yield in the national herd as wet spring weather in the North reduced the milk flows.
Cow values have lifted since the price upturn, and forward delivery contracts are making $1990-$2200 per head for good producing cows.
The global dairy auction overnight fell slightly by 0.5% and was the first fall in the last four events, as the market took a breather at these higher levels.
Fonterra have announced plans to increase the price of domestic milk and cream, as these  better returns are filtered back to the market place.
The MPI's Situation and Outlook report suggests that dairy revenue will lift by over 3% in 2017, but by a whopping 24% the next year, as production returns to past levels and global milk prices improve.
However at present, sharemilkers report strong bank pressure on their business, as they grapple with too much debt and as yet, unseen improved returns.
Fonterra's mozzarella plant at Temuka has been heralded as the biggest food service investment in the history of NZ dairying, as this company strives to improve returns from added value.
A new CEO is appointed to the top job at Tatua, and another nutritional plant is to be built by Happy Valley Milk  utilizing A2 and organic milk in Otorohanga, as competition expands for the nations product.
Milk production in Australia is at a 20 year low, as droughts and low prices have caused a major reduction in herd numbers.
An organized stock theft scheme is alleged in Otago, with agents under suspicion and the fraud squad investigating, and for some that special trust between farmer and agent will be gone forever.