The Weekly Dairy Report: The dry moves southwards but steady prices at auction renew hope that this year will be the turnaround back into profit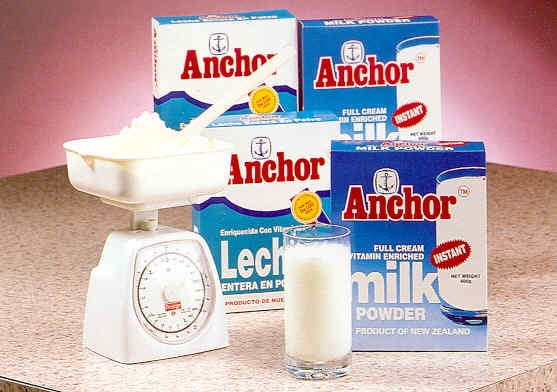 Large parts of NZ are now entering a drought phase, and forecasters blame the weak La Nina conditions that creates westerly flows over the South Island, and high pressure systems over the North.
Northland North Auckland has been most seriously affected and is now sufferring the 5th drought in the last 8 years but with only 5% of the countrys milk coming from the region the national affect will be minimal.
These conditions are predicted to continue over the next two weeks, and the strong winds have lifted evapotransporation rates, and lowered moisture levels in dryland pasture.
The heat has improved the clover content of the irrigated sward, and managers are already planning rotation lengths to allow good BCS and pasture covers for the rest of the season.
Bank analysts report prices are 50% higher than last year, but whole milk powder prices are being flattened by the extra volumes being offered onto the market.
Although, even as the derivative market suggested otherwise, overnight the global dairy trade auction lifted by 1.3%. Volumes offered were down in line with NZ's lower milk flow, but the lift in whole milk powder prices and stable skim milk levels was very welcome, and reinforced the $6 forecast for the year.
ASB analysts report that the dairy fundamentals have remained steady, and they predict prices will track sideways for the rest of the year.
The total NZ milk production for 2016 while reduced, was close to the previous year, and deemed a good result considering the lower cow numbers, and is a credit to the skills of dairy managers.
Dairy advisers are encouraging farmers to retain their lower cost focus, and it appears they are following this trend with palm kernel use dropping by a third last year.
DairyNZ reports they have also made efficency gains by regular monitoring, utilising more pasture, achieving cow condition and mating targets, using once a day milking, and generally working smarter not harder, to achieve these gains.
The export dairy cow deal passed the MPI regulations and 4,500 animals set sail from Napier to boost the herds of China, and farmers are happy with the extra profit from surplus breeding animals. 
Westland Milk Products has looked inwards to improve shareholders returns, as they plan a staff review to gain efficiencies and reduce costs but redundancies look likely.