The Weekly Dairy Report: The auction falls again but rain and sun in the north lifts production estimates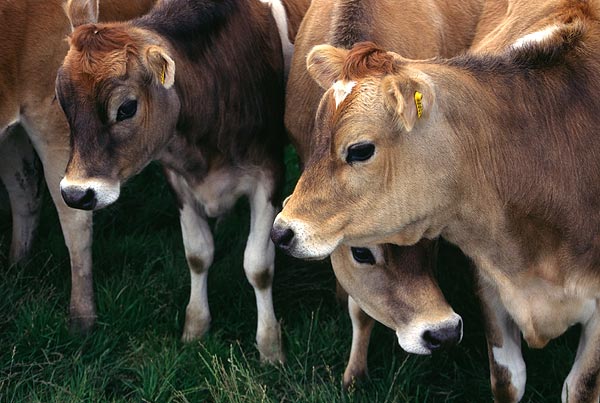 The dry ignited in the Canterbury Port Hills and Hawkes Bay last week as areas of poorly grazed pastures allowed the fire to spread causing property loss and a fatality to a firefighter. Farmers and a university pasture specialist were critical of the large areas of dry pasture and pine plantations on the hills that provide perfect fuel for the large fire.
Central South Island dryland areas desperately need significant rains soon to stimulate autumn growth as North Canterbury returns to serious drought conditions but in the north, Hawkes Bay and Northland  recieved significant moisture.
The dairy market now realizes that dairy fats are in short supply and processors are demanding and achieving a premium for products sold. Oceania prices all lifted with butter and cheese near yearly highs and skim milk powder prices strong even as the European Unions' stocks of that product failed to sell.
Milk future markets are easing however, and this showed at last nights auction where the parcel of milk commodities softened by 3.6%. Analysts suggest this weakness could be as a result of Fonterra lifting its production forecast and its volumes on future gtd auctions, as the market at present looks to be is very sensitive to increases in supply.
The powders lead the drop and whole milk product has now slid 10% from the levels seen at the end of 2016, and probably puts paid to any upside in the forecast  for the year.
Globally the EU reports milk production is down for the sixth consecutive month in a row but balancing that, US production is up for four, as supply continues to be a big factor on how customers are determining their pricing bids.
A2 Milk announced it has nearly quadrupled its first half profit after strong sales into China and Australia, and Synlait Milk suppliers will be pleased they committed to this unique product.
The Primary Industries Minister reinforced the importance of the dairy sector to the NZ economy with a recent report highlighting that it contributes $7.8 billion to GDP, and sits at the top of the export earners.
Scanning for dry cows has revealed some poor results that has left many, mainly on the very wet West Coast of both islands, with over 20% empty. Many South Island West Coast farmers are on OAD, rate this season the worst in 20 years, and face economic pressure on budgets, in a market where numbers of suitable in calf replacements is short.
Westland Milk Products are suffering also with this lack of supply amid the major restructure, and their lower forecast will be unhelpful in the short term for under pressure shareholders.
All the banks are reporting impaired loans are increasing and the problem is mainly in the dairy area, as this years financial results look critical for those with too much debt.
Allied Farmers report a profit fall in their first half results, blaming a lower bobby calf processing rate as more animals are kept for replacements and for finishing in the beef sector.