Wine and other horticulture exports are growing strongly, building to impressive levels. Not only are volumes rising, but we are achieving price premiums that stand out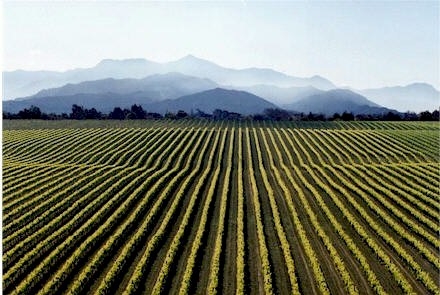 In its Agribusiness Monthly report for March 2017, Rabobank included reviews of both the New Zealand wine and horticulture sectors.
Wine
Recent heavy rains across much of the North Island have presented some challenges in the major wine producing regions of Gisborne and Hawke's Bay, and while South Island regions largely avoided this storm front, they have still had other less extreme rainfall events of their own to content with.
With the Marlborough harvest set to get into full swing by the end of the month, expectations are for lower production than last year and more in line with long-term averages.
In what marks quite a milestone for the New Zealand wine industry, recently released data summarising US wine imports for the 2016 year show that the value of bottled and bulk wine imported from New Zealand now exceed that imported from Australia.
In the year just gone, the value of imports from New Zealand grew by 11% to reach USD 399.8 million, while imports of Australian wine fell by 9% to USD 351.t million.
The trends for each country couldn't be more different, and while the US still imports more than twice the volume of Australian wine, New Zealand wine on average commands over two-an-a-half times the price of Australian wine at the border.
More broadly, global shipments of New Zealand wine have continued to follow a steady upward trajectory as volumes from the large 2016 harvest have become available to meet demand, particularly from North American markets.
Total export volumes increased by 10% to 232.1 ML in 2016, while value increased by 5% to NZD 1.6 billion. For wine companies, average export prices have been falling back over the past six months from what were elevated levels, with some room still to go unless further assistance from a significantly lower New Zealand dollar is forthcoming.
Average export prices to the UK market are something to watch.
Data from NZ winegrowers shows average export values for packaged wine to the UK market falling steadily from above NZD 8 per litre, prior to the Brexit vote, to now falling below NZD 7 per litre.
Annual export volumes to the UK market grew strongly, by 14%, in 2016 but the depreciation of the British pound has badly impacted returns from this important market that continues to receive over a quarter of NZ wine exports.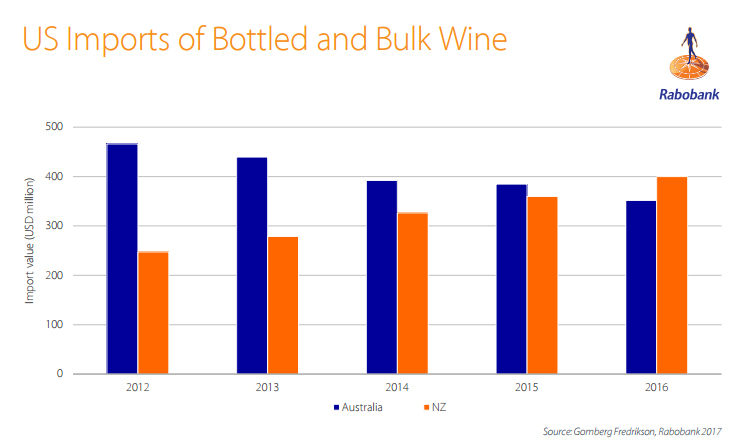 Horticulture
Recent heavy rains across much of the North Island have kept apple and kiwifruit growers on alert as they gear up for harvest.
Reports from apple producers in the Hawke's Bay suggest that the rain event won't have an adverse impact on the overall condition of the crop, while kiwifruit growers in this and other major regions have also emerged relatively unscathed, but have reason to hope for fine weather hereon out.
Further major rainfall events could impact fruit quality, and may expose vines to unwelcome PSA disease pressure.
New Zealand fruit exports took another significant leap forward in 2016, by rising 19% to NZD 2.731 billion, with the NZD 3 billion mark now well in sight with another large apple crop and gold kiwifruit crop in the making.
Markets across Asia, but also North America and Australia in particular contributed to the strong result, while traditional EU markets also played a growing role.
Strong export growth has gone so far as to place pressure on the domestic market in some cases, which was quite remarkably left short of apples in the lead up to the 2017 harvest.
Naturally, apple prices in the domestic market ticked up but have already started to ease as the 2017 harvest volumes have become available. Domestic vegetable prices have also been rising on the back of a particularly wet and challenging start to the season last spring which has acted to delay harvest and crimp yields.