While NZ$6/kgMS will probably stay the NZ payout this season, lower global milk output, especially in China, and rising global demand is likely to provide upside for next season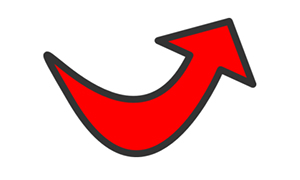 Content supplied by Rabobank
New Zealand dairy farmers can look forward to a favourable season in 2017/18, but further upside to the current farmgate milk price may be limited, according to a new report from food and agribusiness banking specialist Rabobank.
In the recently-released report, New Zealand Dairy Sector – Out of the Woods, Rabobank says global dairy prices are now better balanced than at the start of this season and this balance is likely to flow through to largely stable commodity pricing through the new 2017/18 season.
Report author, Rabobank dairy analyst Emma Higgins said that despite improved market balance, the possibility of further lifts to the current season farmgate milk price was limited.
"The price rally experienced since the second half of 2016 has had some of the gloss removed with stronger than anticipated production from New Zealand impacting on prices. As a result we don't envisage much upside to $6/kgMS for the final farmgate milk price for the 2016/17 season," she said.
However, Ms Higgins said, greater market balance was likely to ensure a favourable farmgate milk price for next season.
"Milk output around the globe continues to remain low. While the speed of decline in milk production is slowing, it will take until the latter half of 2017 for volumes available for export to increase. On the demand side, we expect a significant uptick in Chinese dairy import volumes across 2017 and this will help to underpin Whole Milk Powder (WMP) markets," she said.
"These dynamics are set to keep global supply and demand largely in balance and, assuming a spot currency rate, we forecast the global market is in line to deliver a farmgate milk price near $6.25/kgMS."
The report says a milk price in this 'ballpark' would finally allow New Zealand dairy farmers to "emerge from the woods" after a two-year period of depressed commodity pricing.
"Despite recent increases in farmgate milk prices, the cash-flow benefit has only just been realised in farmers' pockets due to lower early-season advance payment rates and another profitable season in 2017/18 is crucial to boost confidence in the sector," Ms Higgins said.
"Depending on cost structures, a milk price of $6.25kg/MS would be profitable for the majority of New Zealand farmers and would provide a second year of healthy farmer margins.
The report says a further factor which will support farmgate margins in the 2017/18 season is the affordability of farm inputs with fertiliser and feed expenses looking set to remain comparatively low.
While a positive season was looking likely, Ms Higgins urged farmers to proceed cautiously.
"Farmers do need to be conscious of the risk that the equation may play out less positively. Keeping cost control front of mind for the 2017/18 season will help both to maintain positive margins at improved milk prices, but also to maximise business resilience."
Market risk factors
Ms Higgins said there are a number of risk factors to consider, with key downside risks to Rabobank's outlook being increased milk supply out of Europe and currency shifts stemming from political uncertainties in Europe.
"Between December 2015 and December 2016, cow numbers in Europe fell just 0.2 per cent which is significantly less than the drop in production over this period. Even with cow reductions to take place in the Netherlands, there is certainly capacity for more milk to flow," she said.
"Furthermore, the upcoming elections in France and Germany pose political uncertainty. An upset in either of these elections has the potential to impact exchange rates with any weakening of the euro increasing the competitiveness of European exports."
However, the most significant upside to the Bank's outlook, Ms Higgins said, was the possibility of a sharp increase in New Zealand dairy exports to China.
"Chinese production has been struggling to keep pace with our low consumption growth forecast of one per cent and stock levels are now very low. We see import growth of 20 per cent year-on-year as a possibility for 2017, which would barely restore inventory levels," she said.
"New Zealand is well positioned to play a lead role in providing product to China, particularly so in the event that other large WMP-producing countries struggle to increase their output over 2017."