The Weekly Dairy Report: Supplements short up north as pasture growth rates lag behind last year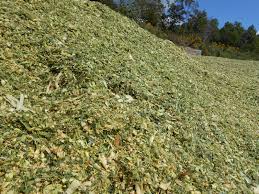 The cold week continued with rain and misty days making for a dreary start to winter and the wetter areas in the north reporting some of their pasture growth rates are 30% back on last year.
Careful planning will be needed to achieve winter goals, as feed supplements like maize silage is in limited supply due to wet conditions in the autumn.
Most farms have now dried off, and cows have been sorted by BCS to ensure winter feed is efficiently allocated, and calving targets are achieved.
Managers are on the watch for mastitis outbreaks from cows, and if feeding fodder beet ensuring animals are carefully transitioned.
Reports suggest there is plentiful volumes of winter feed in Canterbury, but a few cold weeks can change this situation fast, and managers are urged to make regular checks on the grazing herds condition.
Gypsy day movements over the nation were more active this year, as share milkers look to improve their lot by changing farms, in the search for better profits and improved herd equity.
After the positive milk forecast last week by Fonterra, Synlait quickly followed at the same rate, but advisers warn farmers to not allow this lift be matched by additional costs of production.
They suggest the extra income would be best spent on debt reduction and deferred maintenance, a sentiment the Reserve Bank again expressed in its review of the sector.
70% of the shareholders that took up the Fonterra cashflow loan last year will need to repay after the final payout is confirmed above $6, and this will keep spending on other farm capital in check for the time being.
And in the auction overnight the event prices lifted for the 6th time in a row, although as some analysts predicted, whole milk powder did ease in price by 2.9%.
Skim milk powder, butter and cheese all achieved significant lifts to allow the overall product index to lift by 0.6%, and allow dairys momentum to continue.
Westland Milk Products at last gave their shareholders some good news,with a $6.40-$6.80 2017/18 forecast that will appease some, after this years estimate has stalled in the $5.15-$5.25 range barely above the breakeven mark.
Big capital spends were announced  last week by processors, with Fonterra  expanding it's plant at Te Rapa to meet Asian demand for cream cheese and butter, and Synlait buying a $56 million canning plant at Mangere, to meet Chinese demand for its infant formula products.
Murray Goulburn in Australia lags behind Fonterra in their opening 2017/18 forecast by $0.60c/$1.10/kg ms, which will make solving their financial problems even more difficult than they were before.
Lincoln University Dairy Farm is heralding its farm system under irrigation this year, that has yielded 510kg/ms/cow  and 1780kg/ms/ha, with a $3.70/kg/ms farm working expenses, and a reduced Nitogen fertiliser input.