The Weekly Dairy Report: Environmental plans may hinder future dairy expansion as managers look for other ways to increase production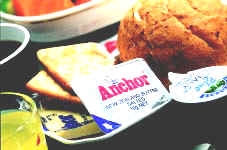 Very wet and cold conditions returned over the weekend in the south, lowering feed utilization on heavy soils, and increasing intake for cold cows.
NIWA forecasts through to August suggest reasonable conditions for eastern South Island areas and with cow condition good, spring calving and feed supply look on track.
Last years national milk production was down 3% report Fonterra, but this should be recovered in the forecast flows for the coming year.
Synlait have dropped this years forecast by 10c, to $6.15, but predict the premiums for special milk products should be 14c/kg ms.
Last weeks dairy auction fell for the first time since March but only by 0.8%, although prices for  both whole milk powders and cheese dropped by over 3%.
Milk fats have had a record run as they come back into fashion, and butter prices have more than doubled in the past year.
Fonterra plans to sell about 25% of its processed dairy products through the auction system this year, and this platform is now the dominant force in establishing values in the dairy sector.
The new Canterbury environment rules under plan change 5 may limit future cow numbers, as they seek to reduce nutrient loadings leaching into the groundwaters on porous soils.
Complex consent applications may apply, and concerns have been expressed how the present intensive irrigation systems may cope with these changes.
These follow similar stringent environmental regulations in Waikato, Southland and Manawatu areas and some commentators believe this could curtail future conversions and herd expansions.
The future may be seen in improving per head performance at a lower stocking rate, and more off paddock wintering to minimise nutrient runoff during the months when the soils are waterlogged. 
Competition for milk is heating up especially in the Waikato, where Open Country Dairy is planning more processing capacity and needs more milk to fill the demand.
Fonterra have responded with a campaign that seeks to illustrate transparency in comparing milk price returns, believing that their model with share dividends added to the milk price, gives the best returns.
AgResearch have called for a new debate on genetic modification in NZ, as they announce they have bred a new ryegrass called High Metabolisable Energy(HME), that they claim will reduce methane emissions by 15-30%.
Other advantages are reported to be good drought resiliance and improved milk  production, but under present laws that forbid  genetic modification in this country, the field trials have been only done in the States.
Farmers need science and all the tools it provides, to solve the major environmental and climate change issues, that confront it.