Keith Woodford explores the changing markets for whole milk powder and the associated conundrum that New Zealand faces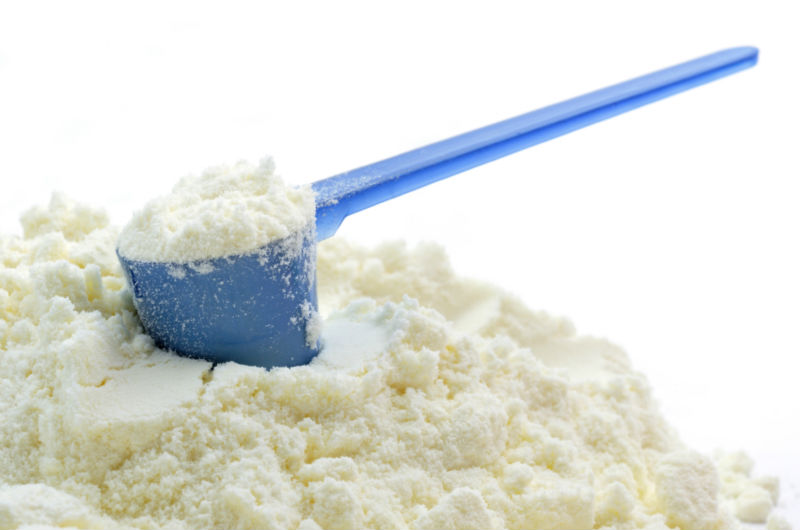 By Keith Woodford*

There was a time, long ago, when the New Zealand dairy industry was built around production of butter and cheese. In contrast, over time, and particularly the last 20 years, the New Zealand industry has become focused on large-scale spray drying of milk to produce commodity whole-milk powder.
The reason why New Zealand has become so focused on production of whole-milk powder is easy to explain. For most of the last 20 years, and given New Zealand's focus on increasing production, together with seasonal production with its high peak-processing demand, then whole-milk powder is where the easy money lay.
The conundrum for New Zealand dairy is that its current focus and dependence on whole-milk powder is a function of past opportunities. There are serious questions to be asked and answered as to whether this is where the opportunities of the future are to be found.
The only other country to go down the whole-milk powder production pathway in recent times, and to do so at scale, has been China. It produces similar volumes of whole-milk powder to New Zealand, but typically from smaller plants and for local consumption rather than for export. 
Elsewhere in the world, there has been an ongoing drift away from production of whole-milk powder. Europe and the USA have both been major producers in the past, but their local markets for this product have declined with better refrigeration, improved logistics, and changing consumer preferences.  Europe still exports moderate quantities of whole-milk powder, but the overall trend is clearly downwards from a major to a minor product. Ireland is the one European country to follow the New Zealand path, albeit more gently.
As well as whole-milk powder, New Zealand also produces skim-milk powder, However, in contrast to whole-milk powder, many other countries produce large quantities of skim-milk powder, largely as a co-product of butter and other fat-based products.
With butter at record high prices, and skim-milk powder at close to record low prices, skim-milk powder could be regarded right now as a by-product of butter rather than a co-product. Currently, there are over 400,000 tonnes of skim-milk powder held in store within Europe, all in need of a home. A lot of this is likely to end up as animal feed owing to looming product expiry dates.
The key factor driving New Zealand's initial big drive into production of whole-milk powder was oil prices. This may seem surprising, but it was the oil-producing, but otherwise less-developed countries, that had cash resources to buy whole-milk powder.
Between 2001 and 2008, and based on USDA data, New Zealand production of whole-milk powder increased from 421,000 tonnes to 677,000 tonne, an increase of more than 50 percent. By 2008, Venezuela had become the biggest market, but there were many other countries, with most of the bigger ones being oil-producing countries.
Then, in the six years from 2008 through to 2014, New Zealand's whole-milk powder production more than doubled, from 677,000 tonnes to 1,460,000 tonnes. This increase in supply was largely taken up by China.
The precise numbers for China depend on which source of statistics are used, and whether it is a dairy or calendar year, but USDA data shows China increased its whole-milk powder imports almost fifteen-fold, from 46,000 tonnes to 671,000 tonnes in this six-year period through to 2014. 
Since 2014, New Zealand's whole-milk powder production has drifted back to 1,370,000 tonnes in 2016, largely because of whole-milk powder production being less economic than other products such as cheese. China's whole-milk powder imports in 2016 were back to 375,000 tonnes.
Data for the first few months of 2017 show Chinese purchases, mainly from New Zealand, but also from the EU, as slipping another 5 percent based on year-on-year comparisons. However, China is still by far the world's biggest importer of whole-milk powder, followed by Algeria and a raft of other developing countries.
I am sometimes asked as to what are the main products that New Zealand milk powder gets used for, particularly in China. There are no figures specific to powder sourced from NZ, but the USDA has produced estimates of how China uses the combined locally produced and imported product (see table).
Table: Product types for use of whole-milk powder in China
| | |
| --- | --- |
| Product category | Percent of total use |
| Infant formula | 35 |
| Milk-based beverages | 20 |
| Reconstituted milk | 28 |
| Yoghurt | 7 |
| Bakery products | 10 |
Source: USDA GAIN Report 16060 of Nov 2016
There is reason to believe that at least two of these big China uses will decline. For example, China is increasingly importing its infant formula either in the form of consumer-ready branded packs, or as specialist wet-mixed base powders. In comparison, infant formula products made from commodity whole-milk powder are an inferior product.
The use of milk powder for reconstituted UHT milk is also an inferior product.  As countries develop, they move away from using reconstituted powder and instead use fresh milk for UHT.
In many countries, including China, it is legally required for reconstituted milk to be labelled as such, but in practice, also including in China, this often does not happen. So the trade relies on internal food-quality regulatory authorities turning a blind eye to some illegal realities. 
I emphasise that these illegalities relate to how the NZ and locally-produced milk powder is used in the country of consumption; it is not New Zealand companies who are conducting the illegalities.
Whereas long term trends for Chinese demand can be predicted with some confidence, the short-term fluctuations in China's demand for whole-milk powder are harder to predict. The USDA wrote some months back (GAIN Report 16060) that they thought internal milk production in China would be down this year, suggesting good demand for imported milk powder. However, the most recent production statistics out of China suggest local milk production is actually increasing this year. In that case, buyers will need less milk powder from New Zealand to fill the gap. Either way, New Zealand whole-milk powder is the gap filler.
It is unlikely that New Zealand will further increase its production of whole-milk powder. National milk production appears to be at or close to peak, and production of some dairy-product categories other than whole-milk powder will increase, albeit at modest speed. But a key question remains as to whether or not the investment in processing of other dairy-product types is going to increase fast enough to meet the changing market environment.
Current indications are that Fonterra plans to pay out almost all of its profits this year as dividends, implying that its overall investment in the coming year will be modest. The biggest Fonterra investment item in progress is the expansion of the mozzarella cheese plant at Clandeboye in the South Island, followed by UHT expansion with a cream focus at Waitoa in the North Island. 
Open Country Dairy, which is Talleys-controlled, and is New Zealand's second biggest dairy processor, appears to also have an ongoing predominant commodity focus, whereas some other companies such as Synlait are more clearly focusing their investments towards specialty products.
An important change occurring at Fonterra is that it is moving from a situation of being capacity-constrained to one where, apart from a few weeks of peak production in spring, it has considerable flexibility as to which products the supply of raw milk is directed towards. However, this flexibility is largely limited to alternative forms of commodity product.
It is clear that Fonterra does not have the capital resources to drive a fast move to branded consumer products. So that brings the focus back to where the commodity markets of the future might lie as China's consumers continue their journey to towards value-add branded products.
Any commodity future for New Zealand dairy is unlikely to lie in India, which is already the world's largest producer of milk (roughly a 50/50 mix of cattle and buffalo), and with per capita consumption already four times that of China. The most likely whole-milk powder buying countries of the future could well be Iran and some other Middle East countries. In those countries, a lot depends on oil and politics.
---
*Keith Woodford is an independent consultant who holds honorary positions as Professor of Agri-Food Systems at Lincoln University and Senior Research Fellow at the Contemporary China Research Centre at Victoria University.  His articles are archived at http://keithwoodford.wordpress.com. You can contact him directly here.