The Sheep Deer and Cattle Report: At last a plan to improve coarse wools quality and value, as Japan increases tariffs to make our beef uncompetitive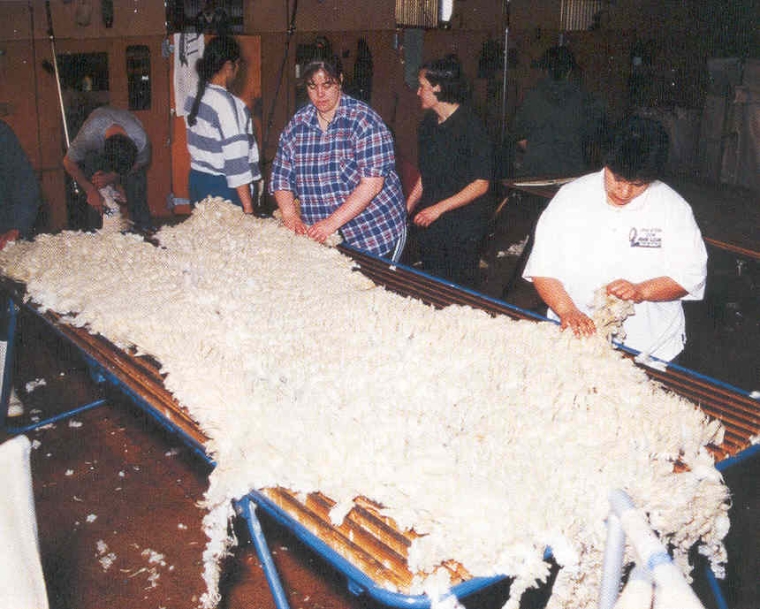 LAMB
Schedules continue to creep up as a critical supply period of September to November for Christmas supply options and pricing looms.
Processors are expressing concerns about pricing and demand for frozen product in all the main markets, but at present the implications are slight as most of present kill is sold chilled.
Blue Sky Meats has recorded another loss as pressure mounts for procurement efficiency from falling sheep numbers.
More spring lambs are now being seen in early lambing areas by farmers targeting the Christmas premiums, and demand remains strong for scanned in lamb ewes at the saleyards.
Exporters report mutton prices are now at optimum levels, but as much of the product has been traded in $US dollar terms, the currency has impacted significantly at times.
WOOL
No sale last week and maybe that is a relief, as there is no bad news to report on coarse wools demand problems.
Exporters report there is strong demand for merino and mid micron wools, although as yet not a lot has been offered at auction.
Two independent wool testers are urging a breeding solution to coarse wools quality issues, and are suggesting testing all hoggets in stud flocks to cull out poor wool types.
They want an industry goal of a cap at 38-39 micron, with most wools  in the 33-35 micron range, and believe this could be achieved in seven years.
This would allow the wool to be used for outer apparel garment production, and attract better prices than the existing dwindling carpet market.
BEEF
Prime steer prices are steady this week, but more slight easing of bull and manufacturing schedules, as the US market is filling with domestic supply.
Wet conditions have pushed more heavy cattle into the processors and prices are trending down for prime steers sold via saleyards in both islands
Reports suggest global demand for beef is easing on the back of weaker US prices for grinding beef, and there is a big increase of cattle on feed in that country.
Japan has increased its tariff's on frozen beef imports from NZ, now up to 50%, as it tries to protect it's countries beef producers.
Ospri NZ has opened consultation for the 2018 TB free programme as the goal to achieve TB free status now looks achievable, but the final push will be the hardest to meet.
DEER
Venison schedules lifted with Silver Fern Farms returning to publishing schedules at an improved rate of $9.20/kg for chilled product destined for the early European markets.
Velvet farmers are looking for a better season after reporting prices last year were 25% back on the season before, and are hoping the historic volatility in pricing will not return.