The Weekly Dairy Report: Worries peak milk may flatten with the wet weather, as the myco plasma outbreak infection grows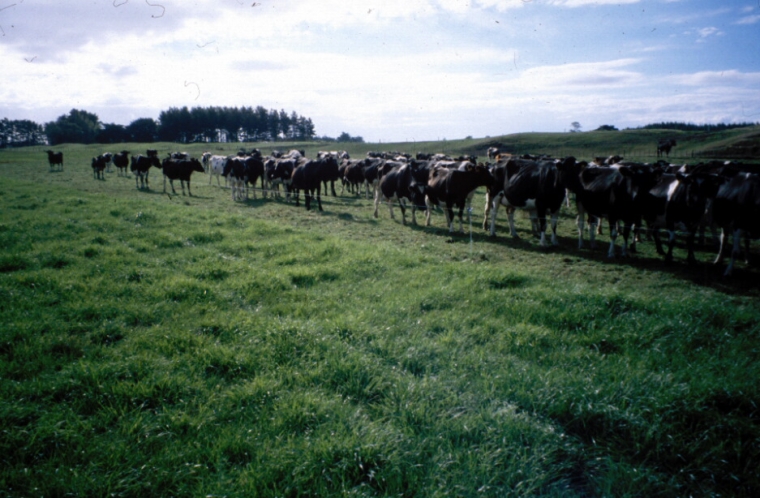 Dairy farms enjoyed more fine days last week to allow some drying of heavy soils, but more rain is predicted to return later in the week.
August has followed July with only single figure dry days in many areas, and this has accumulated to make some pastures prone to pugging.
Calving in Canterbury has passed the half way mark while many northern herds are all but finished, and early replacement heifer calves are now being seen grazing outside.
Soil temperatures are still low but rising, covers are mostly higher than the norm, although many are finding it hard to fully utilize that surplus feed on wetter soils.
Northern herds will soon be grazing pasture already utilised in the spring, and production will be determined on how managers have been able to minimise pugging damage restricting regrowth.
Advisers are concerned that wet conditions may see milk flows plateau rather than peak, as the 7-10 week post calving period looms to when maximum production traditionally occurs. 
The focus will soon turn to mating and the importance of body conditions scores and metri checking animals, and advisers remind managers of the high cost of dry or late calving cows.
Futures prices for powders eased ahead of next week's milk auction, although a more favourable currency lifted Oceania butter and cheese prices to yearly highs.
Green Valley Dairy is selling fresh milk on the Alibaba platform in China, as it's sales of litre bottles are air freighted to customers within the 14 day witholding period.
A2 Milk reports a near tripling of it's profit last year, as demand for its differentiated product also surges in China.
Less than one percent of A2 milk is sourced from NZ, and some analysts see this as an opportunity lost for our local industry, although Synlait Milk is encouraging farmers to change their breeding choices, to address this.
The mycoplasma outbreak is still growing with the number of farms infected now six, and  some diseased animals found in North Canterbury. No suspicion yet that this infection had strayed to other animals away from the original source, but with MPI testing taking up to 3 months to confirm the disease, neighbouring farmers are nervous.