The Sheep Deer and Cattle Report: Still wet, wet, wet everywhere, product prospects look good, and even wool has lifted off the bottom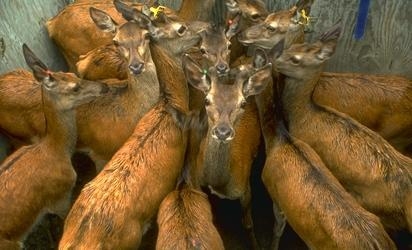 LAMB
No changes in this week's export schedules, as the early Christmas chilled orders will start soon for a month in October.
Positive vibes are being heard about pricing for animals in the 14kg to 23kg cwt range, and with frozen stocks also low, the present optimism could flow on to the summer producing season.
Saleyard pricing for prime lambs remains strong on a $7/kg local trade schedule, and growing mobs of ewes and lambs all counted are attracting strong bids up and down the country.
The bulk of the lambing is starting in the hill country areas of Canterbury, Otago, and Southland and survival success during this period is often determined by the unpredictable weather during the equinox.
Early reports from northern farmers suggests a satisfactory lambing, but all are complaining about wet conditions and lower than average sunshine, which is so important for fast growth rates in lambs.
Demand for mutton remains strong, and one company is reporting it is exporting chilled carcases to China so they can be cut exactly to their requirements, and believe this meat has the potential to be as valuable as lamb.
Silver Fern Farms heralded a 1million SU milestone of animals supplied into its added value program, and report it has paid out a $4/hd premium to farmers in its plate to pasture strategy.
Mutton is also attracting strong demand and SI schedules lifted this week to yearly highs, and processors also report shortages of slipe wool which hopefully will reflect in better new seasons lambs wool pricing.
WOOL
Another South Island auction last week saw further improvement in crossbred wool prices, although mid micron fibres corrected back after a strong recent run.
Exporters say the Chinese buyers are back, and indicators for both fine and coarse crossbred wools are now at least 40c/kg clean off the bottom of a month or two ago.
As an illustration of coarse wools problems, it was reported last week that NZ wool carpets have now only 15% of the domestic market, after leading with 80% only 10 years ago.
BEEF
Export prices remained steady for prime stock, but eased again for manufacturing beef on the back of a strong US domestic cow kill.
The spring store cattle numbers are emerging in the saleyards and some are commenting they are a bit lighter than normal, but per head prices are similar to last year.
Cull dairy heifers offered for sale have also grown, as managers sell animals short of target weights pre mating, and trim numbers to ensure stocking rates are within environmental guidelines.
Analysts predict a shortage of store cattle when paddocks dry out and the spring grass moves to surplus, after the big cow cull of 2015 worked its way through to shortages of younger stock.
If elected the Labour party announced they will start charging farmers for emissions under the ETS scheme, which will cost them $83 million in the first year, and $830 million when fully paid.
Farmers have been protesting that some parties policies are blaming only farmers for most of the environmental woes, and are concerned the urban / rural divide has widened further.
DEER
A slowing of spring venison schedules this week could reflect that pricing is peaking around $9.70/kg.
Farmers have adapted well to these spring market signals, and one processor reported their August program exceeded anticipated volumes.
Seven weeks to go for European chilled autumn production, and finishers will be striving to maximise volumes into this lucrative trade.