Allan Barber reviews the potential for our meat trade with China. The keys include the integrity of the cold chain, building deep relationships with Chinese counterparts. The prize is a market that takes a third of our proiduction in just a few years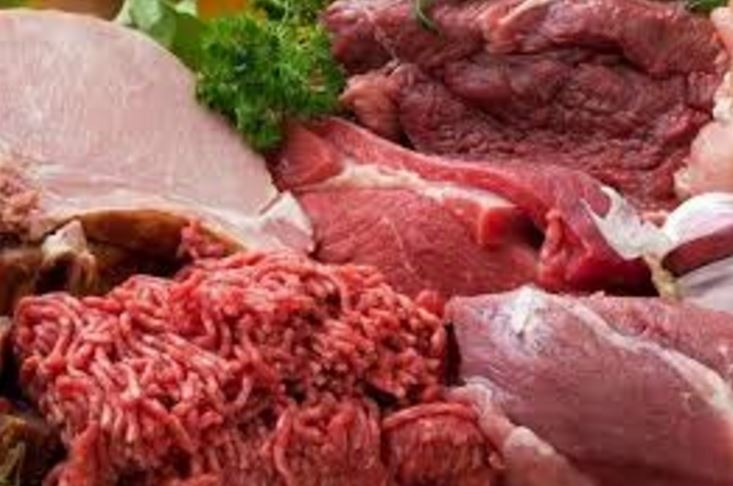 By Allan Barber
China has become an important and valuable customer for New Zealand meat within quite a short time and the chilled trial promises to add even further to the positive impact on meat returns. Certain markets favour different parts of the animal – think UK for lamb legs, Europe for middle cuts, USA for lamb racks, South East Asia for steak cuts – and China has added a new market dynamic. Chinese customers in many cases want cuts of beef and lamb completely different from traditional markets, some of which will be prepared in New Zealand and some which are more easily done in China.
This provides opportunities to reduce market risk and enables more value to be extracted which is beneficial at a time when American beef demand and prices have slowed and the UK market is affected by the weaker pound and a tendency to favour British lamb.
The chilled pilot scheme permits 10 plants to export chilled product to China until the end of this year, when a review by Chinese authorities will determine whether this permission will be extended to other New Zealand meat works. Australia's trial was scheduled for two years, whereas ours is scheduled to last six months. The first trial container shipments of beef from Greenlea, AFFCO and Silver Fern Farms have landed over the past month, while more containers of beef and mutton are on the water or in preparation for shipment. Trial airfreight consignments of beef and sheep meat have also been sent to China since the trial's official beginning in June.
The success of the chilled trial is fundamental to the challenge of building a profitable relationship with the modern China, a market which has traditionally bought large quantities of commodities with little or no added value. The unfortunate state of the New Zealand wool trade is partly due to an unhealthy dependence on China which has been able to dictate both the volume and price of its purchases. The red meat sector is determined to avoid a similar fate which is why all the companies are working closely with the regulator, MPI, and their own industry organisation, MIA, to ensure the success of the trial.
The timing of the chilled trial is significant because it is taking place during the period of lowest potential product availability and doesn't materially disadvantage those companies whose plants have not been approved as yet. This enables any wrinkles in the system to be worked through, bearing in mind chilled meat is an entirely new concept for the Chinese market which is only familiar with fresh (mostly domestic) and frozen (mostly imported) product.
MIA Chief Executive Tim Ritchie says the main focus of his organisation is the integrity of the cold chain which controls the product at all stages of the process from order consolidation, shipment, customs clearance. to distribution to the food service and retail buyer and ultimately the consumer. The big advantage of chilled is its ability to age during shipping, but unexpected delays at any stage of the journey can, at worst, render the product unsaleable.
An industry delegation is heading up to China to attend meetings with Chinese regulatory authorities, industry organisations and distributors from 16th- 20th October, including the annual conference of the China Meat Association (CMA) where the delegation will hold a seminar designed to educate and inform attendees about the complexities of handling chilled meat.
The importance the various New Zealand parties attribute to getting this right is emphasised by the careful three-pronged approach to building deep relationships with their Chinese counterparts. This includes MPI's relationship with Chinese sanitary, quarantine and customs authorities, MIA's connection with CMA, Islamic Association and Chambers of Commerce, and individual processors building relationships with their distributors. It is seen as particularly important to ensure customers are realistic about New Zealand's capabilities, avoiding overpromising on numbers at all times of the year.
The prize for the NZ meat industry, farmers and exporters alike, if this exercise is as successful as our representatives believe it can be, is clear from a look at some of the relevant facts, quite apart from the sheer population size.
In the past year China has taken 20% of our sheep meat trade and 17% of our beef trade which is equivalent to $1 billion and that is almost entirely frozen product, so the added value potential from chilled product is substantial. The more sold as chilled, the higher the average price, but also the greater the obligation on farmers to supply higher quality product to meet more demanding qualifications. There is also an important subset of this market which is the Islamic population of 23 million providing New Zealand's largest Halal customer by a wide margin: 33% of total Halal production compared with 7% to Malaysia. Last year New Zealand's Halal processing system was recognised by China which gives us a major advantage over our competitors.
It isn't too unrealistic to imagine a situation within a couple of years in which China takes 33% of our red meat production by value made up of a combination of high value chilled and medium value frozen product which could add significantly to farmers' returns. This would come nowhere near saturating a growing market eager for high quality beef, lamb and mutton. The relationships and systems being developed at the moment are essential to achieving this successful outcome.
---
This article was first published in Farmers Weekly and is here with permission.