The Weekly Dairy Report: Drier and warmer forecast for October will help grass growth and milk flows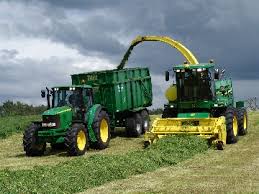 Soils are drying and warming, the feed has responded with improving growth rates and volumes and managers should soon see herds milking on grass alone.
Fertiliser applications have resumed and soon early silage harvesting will begin, as the quest to keep pasture quality in check begins in earnest.
The wet areas will be heartened by Met Services forecast of a warmer and drier October which should allow a spring recovery just in time.
Fonterra's August milk production figures were 2% down on last year and reflect the month's wet conditions. While September could also be back, they are predicting a yearly 3% increase of milk on last year.
The financial results of milk processors were released last week and these were once again lead by Tatua, with a $7.10 payout to its shareholder suppliers.
Fonterra's profits fell but at $6.52 including dividend, most will be satisfied with this year's return and be optimistic about the future, with a forecast of $6.75/kg/ms.
Westland recorded a break even profit and a payout well behind the pack, at $5.18, but confidence in the new leadership team is building with a competitive forecast in the $6.40-$6.80 range.
The auction overnight saw the products index fall by 2.4%, as the biggest volume offered in over a year dampened interest, inspite of the derivative market predicting a lift.
Analysts are still following the production flows with much interest, suggesting that any continuation of wet weather affecting grass growth, could create supply issues and a lift in demand.
Whole milk powders while dropping by 2.7% still traded over $3000/tonne and even butter products eased for the first time in a long period.
Latest Oceania milk prices revealed a new yearly low for skim milk powders, but butter once again broke records with more historical highs.
Herd statistics have shown that 41% of the national herd is now in the South Island and reflects a big change in land use as it was only 31% ten years ago.
Another farm in the Van Leeuwen group has animals that have tested positive for mycoplasma bovis and soon officials will have to make the difficult decision on how deep they cull to eliminate this difficult disease.
Another irrigation scheme has been commissioned in North Otago but little of that extra water will be used for dairy conversions, as most sheep beef and arable farmers will boost smaller existing schemes to ensure more reliability in their farms present operations.