The Sheep Deer and Cattle Report: Soils slowly dry out as farmers look for fine dry weather to encourage lamb growth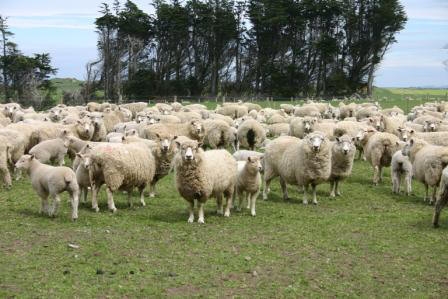 LAMB
Schedules were stable this week as the UK chilled production is well underway and political changes eases the currency.
The ASB economists sees more upside for lamb to $7.25/kg and suggest schedules may not go lower than $6/kg/cwt this new season.
Lambing and tailing/docking now well through and most foothill areas have had favourable weather for survival, but all regions are looking for more sunshine to maximise lamb growth.
The Meat Board figures shows export carcasses averaged 18.5kg cwt last year as farmers produced heavier lambs to maximise profits.
Mutton schedules continue to rise and another yearly high was recorded this week for animals once viewed only as culls.
Saleyard store lamb values are falling, as more tail end animals are now classified as hoggets, and as yet, few new season store lambs have been traded.
WOOL
Last week's North Island sale saw prices easing again, with the Chinese unwilling to buy the main crop of hogget wools, and both fine and crossbred indicators fell again.
Even a falling currency has had no effect on demand for crossbred wool and the deafening silence about solutions for this type of product must make growers despondent.
Finer micron fibres however are still staying strong, especially Merino, where in Australia, interest from Asian buyers is nearly unprecedented.
BEEF
Some more easing of bull schedules this week, but prime export product at this stage is maintaining its price levels in spite of a fall in local trade pricing.
Alliance has reported their profit will be substantially up in last year's results as debt is now back to just $20 million, and they plan to pay a strong pool payment soon.
Surplus grass will push store cattle pricing after wet conditions put a dampener over the last few months especially for heavier store animals.
Reports suggest spring bull sales were strong as farmers have chased superior genes to improve the quality of their breeding herds.
The weaner dairy bull market is soon to start in the south, and reports suggest more animals have been reared for this important manufacturing beef market.
DEER
Venison schedules moved again this week, with one company using the spot market to compete strongly for every available animal.
Velvet buyers are reported to be keen to purchase early and appear comfortable that the small increase in NZ's production will be handled easily by market demand.
Buyers report good compliance with the new storage regulations for velvet as farmers invest in food safety for future growth prospects.