The Weekly Dairy Report: Another fall in dairy prices at auction puts in question this years milk forecast levels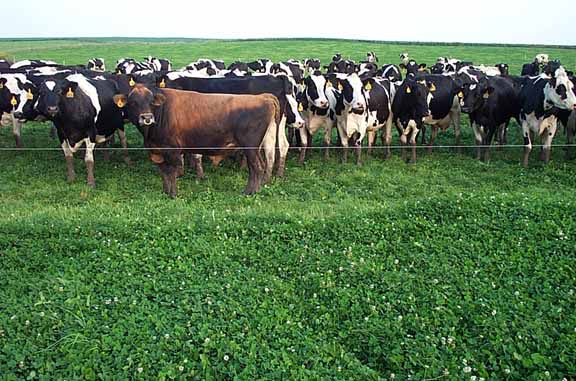 November starts in a more traditional fashion in the central South Island with north westerly winds and hot temperatures, ensuring irrigators are needed to maintain pasture growth rates.
Many other areas now have plentiful feed supplies, but the wet spring still leaves it's legacy in lower production levels
The feed is hardening off, but pastures are maturing and surplus grass is being made into silage.
The identification of cycling cows and AI programmes continues, and follow up bulls are active in the first calving heifers, and milking cows in the north
Strong interest will be seen in this week's milk auction for the markets direction, but Fonterra showed confidence by reaffirming their $6.75 payout and dividend in the 0.45-.55c range.
But overnight at auction the market again eased back by 3.5%, led by a 5.5% fall in whole milk powder prices and an easing  off the top, for butter.
Whole milk powder prices are now at levels last seen way back in March, and put the present high forecast levels at risk.
Two new directors have been voted onto the Fonterra board, with Ashburton consultant Andy MacFarlane keen to use his Deer Industry governance experience, in the dairy sector.
The wet spring period saw a lift in palm kernel usage, and some will need to look hard at changing their feeding systems, if use of this supplement is to be reduced.
Research is finding more positive outcomes in the use of A2 milk, and some farmers are changing their breeding programmes to achieve a point of difference with their product.
However there was a profit taking fall in share values for both A2 Milk and Synlait, as investors sold their holdings in these dairy investments.
LIC announced their semen has tested free from myco plasma bovis, and a commercial test is now available to guarantee animals are free of this disease.
The van Leeuwen's have costed the outbreak  on their farms at between $50-$100 million  and were critical of how MPI have handled the occurence.
Too slow a response, inaccurate testing methods, and inaccurate reporting of the issues by the government body have upset this large family enterprise.