The Weekly Dairy Report: A falling currency fails to stop a slide in milk prices and the disease outbreak continues to spread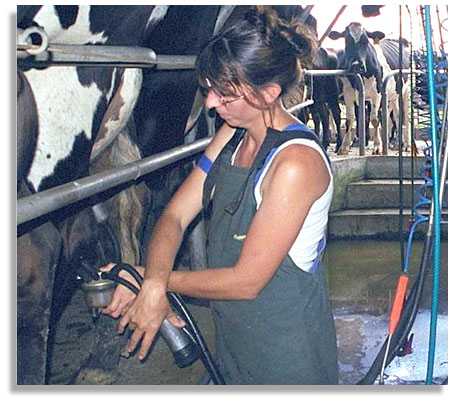 Dry land soils have dried off in Canterbury, and irrigators are full on as spring proper returns, while many other regions have dried out and feed supply has returned to normal.
Drier conditions up north have allowed supplementary crops to be planted and pasture renewal to occur, as managers prepare for the summer period.
Seedheads are now emerging in pastures, and some mowing of paddocks is being used to keep a quality sward, after cows have grazed.
Southern herds have arrived at the 3 week submission stage in mating, and can now judge success or failure with mating plans based on previous history.
Increased use is being made of short gestation straws in the AI procedure, in an effort to tighten calving times, before natural bulls are used as a follow up.
Those that raised males and surplus female calves for dairy beef are being well repaid for their work, as top quality 100kg animals attract bids of over $7/kg lwt in North Island saleyard fairs.
Last week's dairy auction results dropped again to a 7 month low, and put a dampener on forecast predictions, with Westpac lowering it's position to $6.20.
Most worrying is the fall from grace of whole milk powders that fell by 5.5%, and now sit well below dairys sustainable level, at $2887/tonne.
Whole milk powder futures also reinforced this trend, as the trading price levels suggests that values will remain below US$3000/tonne for the rest of the dairy season.
Smaller milk processing companies are heralding the success of their quality incentive schemes where farmers have responded enthusiastically to monetary carrots to meet specific product standards.
The mycoplasma outbreak worsens with now three neighbouring properties testing positive to the disease, and the industry awaits nervously to see if MPI's eradication plans will be proven successful.
After the recent downturn, the number of sharemilkers has dropped, and the new Government reminds the sector it is close to peak cow numbers, and will prevent foreign owners buying farm land.
Fonterra announced a planned cut back on coal use in its processing plants, that is part of the Co-Operatives goal to have net zero emmissions by 2050.