MPI declares a 'medium-scale adverse event' in lower North Island. Banks roll out farm drought assistance packages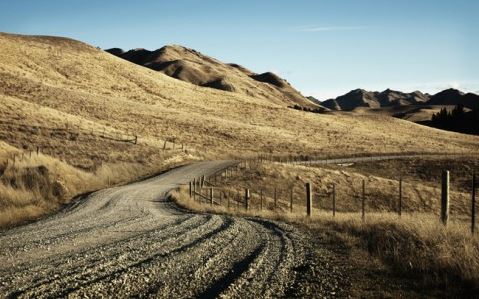 Minister for Agriculture Damien O'Connor has announced the fast-growing drought in parts of the lower North Island would be classified as a medium-scale adverse event.
There are three levels of 'adverse events' – localised, medium and large-scale. (These can cover events like droughts, floods, fire, earthquakes and other natural disasters.)
The affected areas are:
Region: Taranaki
- New Plymouth
- Stratford
- South Taranaki
Region: Manawatu-Whanganui
- Rangitikei
- Whanganui
- Manawatu
- Palmerston North
- Horowhenua
Region: Wellington
- Kapiti Coast
- Upper Hutt
- Lower Hutt
- Porirua
- Wellington
The classification gives Rural Support Trusts a $160,000 funding boost to help serve their communities, such as organising local events, arranging recovery facilitators who work one-to-one with farmers, and recovery coordination to ensure everyone's on the same page. This funding may be increased if needed.
Other usual recovery measures, which may include tax flexibility and income assistance options, will be made available as appropriate in the New Year.
In response, banks are rolling out their support packages. 
ANZ announced a drought assistance package, which includes:

• Suspending loan principal repayments;

• Waiving fees associated with restructuring business loans considered necessary due to impacts of extreme weather;

• Waiving fees for term finance and investments which improve performance and the ability to respond to climatic variation in future years;

• Waiving the interest rate reductions associated with accessing funds on term deposits ahead of maturity date due to financial hardship; and

• Providing access to discounted short-term funding to help farmers get through the immediate challenges while also protecting their long-term productivity.

"Each farm is different, and we can offer targeted assistance, but we recognise that the situation may require more complex solutions for some," said Mark Hiddleston, ANZ Bank's Managing Director Commercial & Agri.

"We'd encourage farmers to act early and engage advisors to develop a plan, consulting with their bankers on funding requirements."

While it was important for farmers to look after their businesses during difficult times, it was also important for them to look after themselves and their families.

"Farmers are used to dealing with adverse weather, but the impacts go beyond finances and are a major source of stress for some customers," Hiddleston said.

"Serious weather events cause significant challenges and anxiety. We urge farmers to communicate regularly with their family, advisors – including their bank – and support networks." 
And this is the December 15, 2017 announcement from Westpac:
Westpac is offering to assist its hardest hit customers, as drought-like conditions grip large parts of the country.

Westpac's Head of Commercial and Agribusiness, Mark Steed said the impact of a severe weather event can be stressful for those affected, particularly in the dairy sector in recovery from the payout slump in 2015/16.

He said the bank is offering financial assistance and is encouraging farmers experiencing hardship to talk to Westpac about how the bank can help them.

"We're able to assess their needs on a case by case basis and make a decision on the spot, helping to relieve the stress a bit.

"In saying that, farm cash flows have been very good across most sectors and so most balance sheets are in a reasonable position. So we're suggesting that some affected farmers may wish to talk to us about suspending their loan principal payments for a period, as a good cash buffer is helpful in these periods. There may also be other things we can do," Mr Steed said.

Westpac has previously offered similar relief to customers affected by natural disasters, including flooding and earthquakes.

Although the Ministry of Primary Industries has not declared an official drought, some farmers in the regions are feeling the pinch brought on by the dry weather.

"We're conscious that some areas of the country are experiencing drier conditions than normal for this time of the year. Areas such as Southland and the West Coast are particularly affected, despite receiving some rain in the last couple of days; and in the North, coastal Hawkes Bay, Wairarapa, Manawatu/Wanganui and parts of Taranaki are very dry for this time of year," Mr Steed said.

In some areas, farmers were already experiencing feed shortfalls and having to sell off livestock and store market prices have dropped as a result, he said.

Westpac is talking to farmers about the risks, their options, decision-making and ensuring that farmers are looking at what outside advice and support they can obtain, such as from Rural Support Trusts, Federated Farmers and their professional advisors.

"We are acutely aware that at times like this farmers will come under stress and mental health issues can arise. Depression is a common medical condition and farmers should not feel they are on their own at this time – support is available to everyone," Mr Steed said.

Westpac is currently assessing how it can help rural communities if conditions do not improve in the medium term.