Drought worries replaced by Mycoplasma Bovis risks and concerns about MPI management of the outbreak. Milk flows lower. CPTPP benefits for NZ dairy will be much less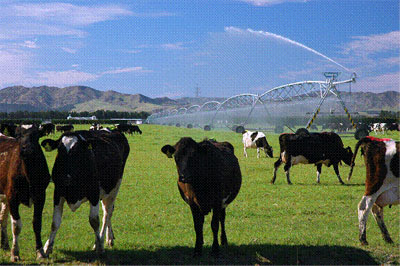 After the rains have removed the worry of irrigation restrictions, the situation on the farm would be "business as usual" if it were not for the increasing concerns around the mycoplasma bovis outbreaks.
Despite reassurances from MPI that they are on top of things, rumours abound around where it stemmed from and, if they are to be half believed, the dairy industry has a problem for a while yet.
Mike Peterson says North Island farmers won't be buying South Island store cattle, sorry, it has already jumped the Strait. MPI have said part of the issue is the failure of farmers to keep good records of stock movements etc.
While they may have some justification for this attitude, MPI need to review their operation.
There are reports of farmers who received notifications prior to Christmas of having "at risk animals" due to coming into contact with contaminated farms and then these farms not hearing anything for over a month. In the meantime considerable traffic have been through these farms.
To this end more rumours are that Ashburton has a third confirmed farm and there is now one confirmed in North Canterbury.  
On the production front Fonterra has reported a -5.5% drop in national production for December. Most of this drop has occurred in the North Island as the South Island is reported to have had a +1% lift from the period June to December. For the season a drop of -3% from last years figures is predicted.. This is what has driven the last GDT result but increasing volumes coming out of the US may put pressure on the upward trend.
The next GDT auction is on February 6th, with the rising of the NZ$ against the US$ at the time of writing sitting on 74 US cent. This must be making it difficult for dairy prices not to be under pressure, even with hedging.
The updated TPP is due to be signed on March 8th, but with the USA out the big benefits to dairy are lost. However Japan takes over $700 million (2015) of NZ dairy products and considerable phasing out of tariffs over the next 11 years are predicted. Likewise Mexico with exports valued at $285 million (2015) has a softening of quotas allowed in. What Canada has finally agreed to may be revealed soon but their stance is likely to be more market protection orientated and so may not help NZ dairy farmers.