Guy Trafford updates the Lincoln University revolving door, assesses downstream MPB consequences, checks grass growth and rabbit numbers, notes some key touring parties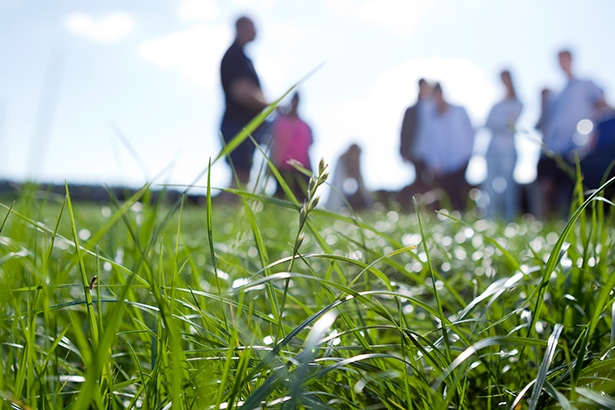 LINCOLN UNIVERSITY UPHEAVAL CONTINUES
Coming under the agricultural banner is the not so surprising resignation of Lincoln University's Vice Chancellor (VC) Dr Robin Pollard. Not surprising because this seems to be Pollard's mode of operandi with most of his recent appointments being for less than three years.
Having said that Dr Pollard came in at a period where Lincoln was suffering from the fall out of the decisions of its previous VC who was taking the University down a path that was almost sure to end in tears.
While Dr Pollard managed to upset many during his relatively short tenure at Lincoln, his decision making for the future direction and the trimming of staff in a range of areas did turn Lincoln finances around, at least in the short term. This has put Lincoln in a position where Government appear prepared to support it in the re-development post-earthquake and with the development of the hub, based around the University, which includes AgResearch, Landcare Research, Plant & Food Research (all Crown Research Institutes), DairyNZ, and Lincoln University.
For the staff who have received no prior warningt, this is a continuation of the disconnect with senior management which has been a problem under the current regime.
In the interim Dr Pollard will be replaced by Lincoln University Council member Professor James McWha, Professor McWha, was appointed vice chancellor of Massey University in 1996, a position he held until 2002 when he assumed the same role at the University of Adelaide. Including interim VCs' this will be the 5th appointment in the last 6 years.
MPB CLEANUP CROWDS PROCESSING OPTIONS
Issues around livestock sales haven't changed dramatically since last week although prime cattle have softened slightly. Talking to farmers in the Southland region, where the bulk of the 22,000 dairy cows to be culled under the eradication process for mycoplasma bovis are located, there is concern over processor space as depending upon how this is managed cattle works space in the south will be at a premium. It may also have an impact on prices for manufacturing classes.
BALEAGE, RAIN & RABBITS
Focusing on the South, while in some areas significant amounts of baleage is being made, there are areas especially in South Otago where the recovery appears patchy and while recovering; still lack good pre-winter covers. This week, good warm rain has fallen which should help the future situation.
It is also notable through-out the South Island since the beginning of March the reduction in rabbit numbers coinciding with the release of the K5 variant of RHD. Going into the autumn there is normally a reduction in rabbit numbers, but this year the death rate has been particularly dramatic.
TOURING STUDENTS
Finally, the observant may have noticed both in the North and South Island many touring buses full of bushy tailed young lads and lasses. These will be second and third year agriculture students from Lincoln University checking out what's happening on farms throughout New Zealand with over 250 on tour for the week doing their twice-yearly study trip. At this stage they are in the southern South Island and south to mid-North Island.