A more activist approach to climate change drawing in agriculture will produce some winners in the sector, but as the only country proposing GHG liabilities for livestock, change is coming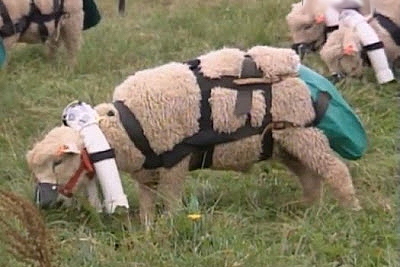 By Guy Trafford
Labour, when it was last in Government, had firmly signaled that agriculture were going to be required to meet their share of the cost of meeting the nations greenhouse gas emissions obligations.
Under National, a period of grace was bought. However, it has only been a matter of time before focus is brought back to bare on the sector that emits nearly 50% of New Zealand's emissions.
At the Paris Accord (December 2015) New Zealand agreed to reducing 2030 net emissions to 30% below 2005 levels. Given levels have increased by 23% since 1990 this is not going to be easy and if the largest emitting sector with 49% is left out then reaching this target is doomed from the beginning.
To this end, Climate Change Minister James Shaw has announced the members of a climate change committee and asked them to look at how to get agricultural emissions down. The good news (is this good news?) is that any liabilities will be held to 5% within this term of Goverment. The high powered  group are asked to look at "the full range of feasible options for including agriculture in the NZ ETS".
However, Shaw said "there was a live possibility that agriculture would not enter the ETS - but if it did not there would be a question of what to do instead". Per head of capita New Zealanders sit at 23rd of 188 nations on 16.62 metric tonnes of CO2e. The much criticised China is 8.49 and India 2.28. The World average per capita is 6.27.
However, if livestock is brought into the CO2e liability equation, then for some farmers with diverse land forms (steeper country) then there is a profit opportunity from the returns to be made from harvesting carbon from planting land in trees. This may more than offset the CO2e from livestock and even show a profit, at least for some time.
Pine trees have been shown to be able to capture CO2e for up to 50 years pushing out the reckoning period beyond most people's planning horizons.
Currently New Zealand is the only country seriously considering applying GHG liabilities to livestock.
SHEEP
In the meantime, sheep prices are holding well with a lift for lamb on some schedules. In Canterbury and most likely in other provinces as well, despite increasing numbers of lambs coming through the sale yards as well as several on-farm lamb sales prices appear to be holding well. Whether these prices will last into this week will be interesting to follow as last week's icy blast was an untimely reminder that winter is on the horizon and the good grass growing conditions will not last for much longer.
On the positive side to keep prices up is the fact that most lambs are in good 'forward' condition and finishing farmers who may have expected lambs to tick over with lower weight gains are already getting close to the weights when they go to processors and these farmers will be looking for more lambs.
BEEF
Manufacturing grades took a trim on some schedules as has been expected and with the dairy cow cull ratcheting no upside should be expected before June. Generally, beef prices are behind where they were this time last year, which perhaps makes the prices being paid for weaners somewhat surprising. However, breeders will not be complaining.
DEER
Some more specific prices for weaner deer this week with weaner stags averaging $6.48 per kg LW and getting up to $7.14. Weaner hinds are averaging $6.02 and getting up to $6.21 per kg LW.
At the processors stag venison prices are still holding at $11.00 per kg carcass weight.