Dairy Report: MPB a big new issue for Moving Day, Bayne's eye-popping calf price, HVM looks to ASX backdoor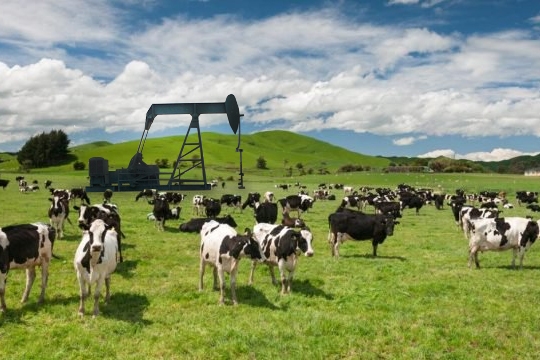 By Guy Trafford

While the number of herds infected with mycoplasma bovis has lifted to 33, the new farms are connected to previously known farms and so at least the outbreak appears at this stage to be contained.
Currently the Hawkes Bay farm is the only identified farm in the North Island with the others in Canterbury one, six in Ashburton, 13 in South Canterbury/North Otago, two in Otago (Middlemarch) and 10 in Southland.
Also, the Ministry for Primary Industries (MPI), which oversees the official tests, is among a partnership developing the tool with commercial laboratories and industry groups. Still in the development phase, it is likely that farmers will be able to contract their vets to be able to carry out monitoring of herds when required. However MPI are warning that the disease is likely to pop up for the next three to four years as cattle infected with the disease but not showing clinical symptoms and with a weakened immune system for some other reason have an outbreak of mycoplasma bovis. Presumably this is in younger stock if the testing processes being carried out on milking cows are effective.
With the June 1st moving day rapidly approaching, some rural lawyers are advising to include provisions about mycoplasma bovis in their grazing contracts and when moving herds to new sharemilking farms. Provisions will need to go both ways, protecting the interest of herd owners and of the land owners as both stand to be affected if an infection is found on the property.
Looking at cattle sales pricing for in-calf younger cows (3-4 year old) range from $1,200 to $1,550 for pure Jersey cows and up to $2,400 for Friesian cows. a couple of lines advertised as A2 cows are quoted at $2100 and $2200.
In the rising 2year old heifers lines, Jersey heifers range from $730 to $900 while Friesian are up to $1,700 with an A2 line quoted at $1,900. However, blowing these prices out of the water was a record price paid for a pedigree calf of $35,000. This was achieved by Nathan and Amanda Bayne's sale of Busybrook Holsteins at Duntroon in North Otago's Waitaki Valley last week.
Some slight of hand backdoor listing appears to be underway by prospective Waikato dairy company Happy Valley Milk to access the Aussie Stock Exchange. Joining with Longreach Oil which has been flat lining for the last 20 years and suspended on the ASX will allow HVM to access a much larger potential source of investors to kick start the project. HVM had land use consents from the Otorohanga District Council to establish and operate a fully integrated milk processing, blending and packaging plant and specialising in A2 milk. They aim to be ready to operate for the 2020-2021 dairy season. (Longreach Oil has been a mineral exploration company based out of Sydney. Having been in operation since 1954 it appears to have fallen on hard times since 1998 when its share price collapsed to single figure cents where it has remained.)