Dairy Report: 'moving up the value chain" has not necessarily lead to improved financial performance. Supply growth varies greatly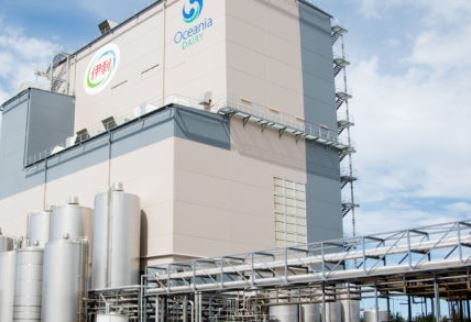 By Guy Trafford

The latest GDT brought a -1.1% slip backwards occurred. Of more concern is the Whole Milk Powder price which took a -1.5% hit down to US$ 3,231, slipping towards the nominal breakeven point for farmers of $3,000.
Mitigating this is the fact that the US$ has been increasing in value against the Kiwi and providing some protection, at least for the time being. Only one more auction remains for this dairy season (May 15th), so at the moment there appears to be little reason for Fonterra to revise its predicted payout downwards.
Fonterra updated their Global Dairy update with news that the production drop for the season over the previous year has reduced from 3%  to 2%. Meanwhile China's imports are 16% up for the 12 months to February but the actual February monthly figures are down for the first time since May last year. More positive news for the Co-op is that Australian milk collection for March is up 32% on the previous year, due to a good grass growing season and an increase in supplier numbers.
A new report by TDB Advisory has stated that with Fonterra down to 82% of market share it is now able to more accurately measure Fonterra's financial performance against its competitors. TDB said the best performing processor is Tatua at 18%, followed by Open Country at 11%, Synlait at 9% and Fonterra at 7%.
The report found that 'moving up the value chain" had not necessarily lead to improved financial performance.
By 'bundling' the smaller processors together TBD were able to create a comparable market-based benchmark. A Fonterra spokesperson believed it was difficult to do a comparison due to the different business models and sizes but felt overall farmers had generally benefited from the formation of Fonterra.
While Fonterra's share of New Zealand's milk has fallen its total volume has increased on the dairy growth experienced over the period since it came into creation, growing by 37%. This additional volume has been highlighted as one reason Fonterra has had to channel a higher percentage into commodities.
TDB predict that by 2020 Fonterra's share will be down to 78% and this with milk production increases likely to be static. Open Country's processing volumes were projected to rise by 8 per cent per year and Synlait's by 7 per cent a year until 2020. No growth was assumed for Westland Milk, Tatua and Miraka. Growth of 28 per cent a year was anticipated for the Oceania company which would complete a new plant soon.
The results of the government's review of the industry are likely to lead to changes in how Fonterra is 'forced' to operate and likely to bring changes, particularly to the smaller processor reliant on Fonterra deliveries to create processing efficiencies and may lead to some aggressive pricing by them to fill spare capacity.
The ongoing battle between past director Leonie Guiney and Fonterra goes into a new phase with Guiney filing for defamation proceedings against the current Fonterra Board of Directors. Guiney is seeking a declaration clearing her name and costs, but no damages.