In a second open letter to the Minister of Agriculture, Keith Woodford highlights some 'coalface' issues that MPI is really struggling with, right now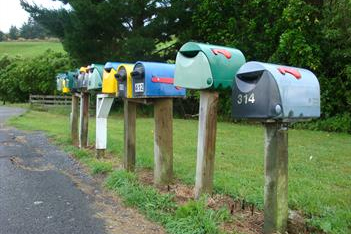 By Keith Woodford*

This is another open letter to the Minister of Agriculture Damien O'Connor, sent on the evening of 29 May 2018, as part of an ongoing dialogue.
---
Dear Damien
This is a further open letter. It is an open letter because it contains information that I believe both you and others need to hear.
First of all, I want to acknowledge the phone and email interactions we have had in recent days. I note in particular that you emailed me at 3am this morning which surely tells its own story. Farmers too are emailing me at that time, indicative of the stress they are under.
Now that the eradication decision has been made, then I do not wish to debate that here. Instead, I want to focus on maximising the chances that it will work and minimising the pain to the affected farmers.
On the Newshub AM show this morning I focused among other things on the need for MPI to 'up its game'. Response Director Geoff Gwyn subsequently acknowledged that there may well be lessons to learn, but did not name any when asked, and said that he thought that MPI had done many things well.
Accordingly, my focus here is on some 'coalface' issues that MPI is really struggling with right now and which are causing great personal pain to affected farmers.  Quite simply, MPI does not have efficient decision-making processes for approving the movement of cows on NOD (suspect) farms from the milking platforms to the winter feed.
In the South Island, most farmers shift their cows to another farm for the winter. This is nothing to do with Gypsy Day, it is just part of the standard farming system. This year it would have started It started some weeks ago, with animals moving off the milking platform as they are dried off, and coming back to the home farm typically in late July or August, depending on calving date of specific animals
Currently there are some 300 farms on movement control as NOD (suspect) farms and many of them are in a situation right now where the cows and feed are in different locations. By now they should all be on wintering blocks. This is becoming a big animal welfare issue with downstream consequentials.
You have told me that you have been trying to speed up the decision process. But the message I am getting from the field today is that the decisions are still not getting made. 
I heard mention from Geoff Gwyn this morning on the AM show that there are 25 more case managers to be allocated. That is all very well, but these case managers do not seem to actually have the power to make things happen.
Farmers on NOD (suspect) farms have enough that is stressing them already, without having to deal with a case manager who has no power to assist.  It is essential that the case manager can deal directly with a person who has delegated authority to allow animal movements to winter feed.  Further layers in the system are totally non-productive.
I also mention that I believe Government is underestimating the complexity of the claims process. I would expect the majority of the approximately 300 NOD properties (to date) will have claims of one type or another, and almost none will be simple.  Even for apparently simple IP (infected property) cases, I am seeing farmers who are accepting low values for animals just to speed up the process.    And a meaningful start has yet to be made on the more difficult issue of income loss.  However, I am getting reports that the task of trying to verify a loss of income claim is horrendous.
Coming back to the immediate priority, for NOD properties we have to get cows to their winter feed.
Sincerely
Keith Woodford
Principal Consultant, AgriFood Systems Ltd
Hon. Professor, Lincoln University
M.Agr Sci, PhD, FNZIPIM
---
Updated at 10.17 pm on 29 May. The Minister Damien O'Connor has come back to me stating that :
Keith. Have been discussing that very issue of authority and flexibility for NODs. We are very aware of feed situation and complex challenge to reduce animal and human welfare pressure. Regards. Damien
---
*Keith Woodford was Professor of Farm Management and Agribusiness at Lincoln University for 15 years through to 2015. He is now Principal Consultant at AgriFood Systems Ltd.   His articles are archived at http://keithwoodford.wordpress.com. You can contact him directly here.