Savvy buying by finishing farmers has paid off handsomely with lamb returns now competitive with venison which is also having a golden run. But longer term, there is still the climate change threat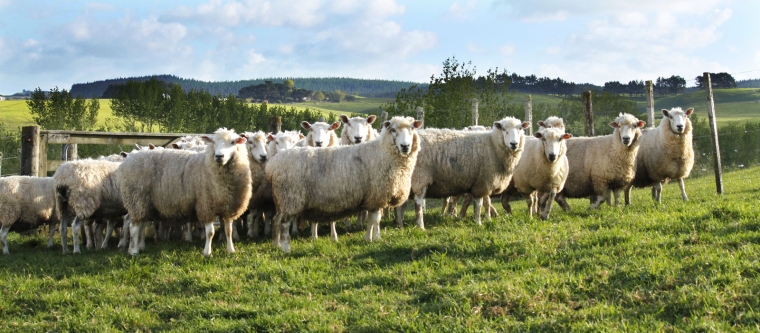 By Guy Trafford

Bringing in $11.10 per kilogram in the South Island and $10.60 in the North Island, venison has been clearly in a class of its own when it comes to red meat prices back to farmers.
In fact, winter supply contracts are likely to even be above these levels.
Finally, they have come under some threat, although still in the distance; happily, not from venison prices coming down but lamb meat creeping up. A Wellington based processing company has just come out with lamb supply contracts for the July period, for lambs in the 14.5kg – 23kg bracket reaching $8.00.
Earlier in the year trading and finishing farmers moved away from purchasing one year ewes (ewes with one year or lamb left in them rather than a one year old hogget, welcome to the vagaries of rural vernacular) due to the high cost driven up by the meat demand from China, plus the uncertainty about what prices are likely to be in six to twelve months time. And more purchased store lambs for adding value to with higher weights and schedule prices.
Their punt has turned to gold with the indications of the winter contract prices now being advertised.
Things will get tricky for these farmers in the future though with these lambs having to be replaced at some stage so later selling in-lamb ewes are likely to achieve premiums from now on. At least by now finishers should be feeling a bit more confident regarding the nearer future.
On a more circumspect note, currently yours truly is spending some time at Port Douglas in Northern Queensland having a break from the grotty weather. A wonderful place, upmarket (shops even take 'Bit Coin") but with strong ecological values and a sense of serenity. The underpinning asset that drives much of this is the Barrier reef, as many places north of Brisbane exist on. However, having just spent a very enjoyable day snorkelling and exploring the outer Opal reef and having a marine biologist to inform us on what we were seeing, the underlying message was that the reef is in transition and seemingly in the wrong direction having just experienced two years of "coral bleaching events" - events which haven't occurred back to back in recorded history before. Not all, but the bulk of Port Douglas's infrastructure and commercial succeed is related to the reef and with this under serious threat from climate change, one can't help worry on behalf of the reef and the people whose lives are seriously entwined with its health.
Coming closer to home the Gisborne, East Coast region must be feeling under siege and also view the future with some trepidation. Agriculture often has its challenges there with climatic issues and the tyranny of distance and isolation. Climate events and the fall-out coming from it have had a major impact lately with the Tolaga Bay floods and ensuing damage and now the recent closure of State Highway 2 through slips.
Places like the East Coast of Australia and New Zealand are going to be subject to more and more challenges, how places like these and others tackle the future is going to be an interesting journey. New Zealand is going to have some difficult decisions to make to maintain the viability of regions like the East Coast. A commitment has been made to support the regions, however, given the wide ranging needs throughout the country, deciding what the priorities are will take some negotiating. The decision may be driven by a combination of 'pork barrel politics', and economics. The Government already supports Kiwirail to start the repairs required to open the rail between Napier and Wairoa. Not Gisborne but a step closer, if it can be maintained. We have been told that climatic driven events are only going to become more common and serious. How the country supports the additional costs of these events may be the challenge of our time.