Irrigation is essential if we are to build practical resilience to climate change and prevent parched lands and roaming wildfires, says Guy Trafford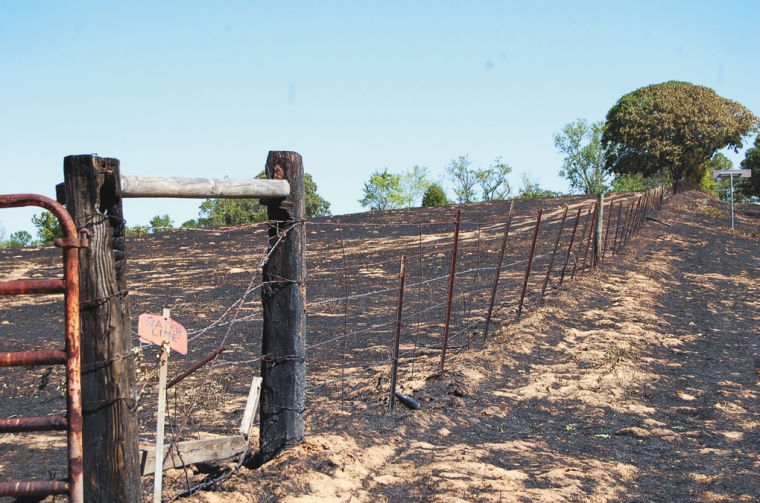 By Guy Trafford

With the news being full of stories of drought and fires around the globe, currently Spain, Greece, Portugal, Italy, France, Croatia, Siberia, Armenia, Chile, Canada and the US have had or are experiencing extreme levels of wild fires, well beyond what could be considered normal. Even Greenland has had fires.
Asia and the African continent have also not been spared with "unprecedented" fires in the last twelve months or so. New Zealand currently has 100 firefighters in North America assisting in attempts to control multiple fires
 It seems timely to remind people of the decisions made recently to block (by and large) further plans for water storage and irrigation.
Climate change has become a very harsh reality and New Zealand, while possibly being spared from some of the extremes being seen lately, will still be heavily impacted. The annual value of exports for the primary sector is predicted to reach $42 billion next year, this is external money flowing into New Zealand supporting everybody's standard of living. To maintain or grow these levels of export producers and processors alike need reliability of supply and that comes in the form of water.
New Zealand's greatest competitive advantage over other countries is our access to fresh, reliable and renewable sources of water.
Per head of capita water of the OECD nations only Norway and Iceland have more, with developing nations in Melanesia and equatorial regions also sitting above New Zealand.
To those who believe land owners are getting access to "free water", New Zealand agriculture has the lowest level of government subsidisation of any country in the OECD. The cost to users to set up an irrigation system is in the vicinity of $2,000- $5,000 per hectare in construction shares plus another $4,000 - $10,000 per hectare in infrastructure and then in the vicinity of annual charges and costs of $1,000 per hectare. Added together that is $7,000- $16,000/ha and any direct cost for water pales in comparison. The reason landowners don't pay for water is because of New Zealand's legislation, not a lack of acceptance of a fair price.
It also goes without saying that workable measures to protect the environment from the excesses of intensive agriculture need to go hand in hand with further development.
In fact, future developments should be a win-win for both the environment and agriculture.  All would agree that more should and still needs to be done to improve the state of our waterways but the mistakes of the past should be a lesson for the future and not a block.
Parched lands and wild fires rampaging over the countryside is not a future I look forward to.
Red meat prices rising
However, on a more positive note meat prices for all classes of livestock; that is, sheep, beef and deer prices continue to climb.
Prime beef is starting to close in on the prices received last season, mainly pushed there through low numbers being available, while sheep meats and venison are at the highest levels that I can ever recall.
Top price for prime store lambs in the South Island got to $217/hd, and with venison at $11.40/kg, many growers will be pinching themselves to make sure it's not a cruel dream they have to wake up from.
WOOL
The only persistent drag is the coarser end of crossbred wool which are stuck at a pretty low ebb. At least prices held last week while the finer classes shot away to for mid micron wools the highest prices recorded, leaving one broker to remind all of comments made by the McKinsey report, in 2000 saying there was no future for these types of wool. The debate leading on from this report ended with the New Zealand wool board being disestablished. (Seems a lifetime ago now).
Wool has never been too far away from controversy and with the new Natural Fibre Exchange (NFX) recently joining the selling scene this seems to be the latest chapter. This new online initiative appears to be mainly supported by the processors getting rid of slipe wools. However, with its advent an existing online selling platform has been somewhat overlooked. This is the "Wool online" selling site. It has been in existence since 2009 and sources say that to date up to 650,000 bales have been successfully sold over this period. Supported mainly by the private wool brokers it is now offering a service allowing all of New Zealand's major wool exporting companies to purchase wool. Given the time Wool Online has been in existence leads question to be asked as to what gap the newly formed NFX is filling. Time will tell whether this is yet another company to come and go as many have before it.