Guy Trafford looks at what the future might hold for Lincoln University, and how consumer perceptions might change feedlot operations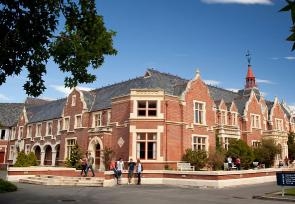 By Guy Trafford

Lincoln University staff were called to a briefing on Tuesday this week from Chancellor Steve Smith and Acting Vice Chancellor Professor James McWha on what the future holds for the University.
For several years rumours and stories have been doing the rounds regarding Lincoln not helped by the issues surrounding the recently appointed and then moved-on Vice Chancellors.
The crux of the announcement revolved around the fact that Lincoln had signed a memorandum of understanding with University of Canterbury to form a joint future together. Considerable effort was spent reassuring staff that, whatever the future holds, Lincoln will retain its brand and culture and its autonomy to operate its multidiscipline programmes with their land-based programmes.
While there was no predetermined idea as to what the combined future would look like, and at the moment it is just a MOU no firm positions by either party have been taken (apart from the above). The presenters were at pains to point out that Canterbury is not taking a dominant or exclusive role and Lincoln does have other options of forming relationships either domestically or internationally. Any combined roles between Lincoln and Canterbury will not take place until 2020 at the earliest.
In a statement, from the University of Canterbury, Chancellor Dr John Wood said the University of Canterbury has longstanding interests in the land-based sectors and is confident the parties will collaborate to create innovative solutions to achieve the Government's goals: "The University of Canterbury is ready and willing to work with Lincoln University to the mutual benefit of both universities and in New Zealand's national interest."
In the meantime, Lincoln's search for a new Vice Chancellor (its sixth acting or 'proper' in as many years) has been put on hold with an interim internal appointment to be made from within the University. Lincoln VC McWha is staying on as acting VC until the end of the year. The one question that nobody voiced but most were interested to hear was "what is in it for University of Canterbury"?
Lincoln is responding to pressure from the current and past governments who wish Lincoln to grow its student base and therefore operate from a sounder financial base (although currently Lincoln is operating at reasonable profit margins). There is uncertainty about how this could work for Canterbury, there is an argument that fixed overheads could be decreased with a sharing of some of the administrative and other 'back room" roles. There is also speculation that some 'shared' teaching could take place where both universities share common interests. However, Tuesday's announcement did not extend to this level of detail, although staff did welcome the current transparency the current management are trying to bring to the university where possible.
Around the issue of student numbers, some discussion was had regarding why there is a reluctance of urban students from the large centres (read Auckland) as not seeing Lincoln as a potential pathway to future careers, especially as Lincoln has the highest placement of degree graduates one year out after graduation placed in jobs of their liking.
One reason was proposed as it being a result of a lot of the negative publicity agriculture receives through the media especially around 'social license to farm'. Some of this perception the industry has to accept as having had a part play in. The issue of the farmer(s) abusing the intent of the Hawkes Bay RRMP reported on last week is a perfect example. SAFE has now targeted all feedlots as being 'bad' with little understanding of their operation. This is especially the case with the ANZCO operation near Ashburton which has been singled out as an example, both by SAFE and Fish and Game, as having poor animal welfare and environmental practices. A long standing feedlot (since 1991), the ANZCO operation is an example of a very well run operation with collection of all animal waste which is filtered and solids spread back onto farmers land from where feed crops have been obtained.
Whether there are welfare issue at stake, that will be a more difficult question to answer as so much of that can come down to subjective assessments which go back to the individual. At one level if animals are well fed (not being poisoned), have ad lib access to hay and water, company and room to move, for many that could satisfy as meeting an animal's welfare needs. However, even to the staunches supporter of feedlots there has to be recognition that consumer perceptions have and are continuing to shift and if producers wish to keep the support of consumers they have to move with these perceptions.
Perhaps SAFE will not be satisfied until all consumers are vegans. Fortunately the shift of what is preferred is towards where New Zealand has natural advantages with green pasture and a moderate climate. Increasingly this is where New Zealand needs to focus.