Guy Trafford updates the latest on irrigation, dog safety, sheep dairy, dryland feed, and wraps up what is happening with market prices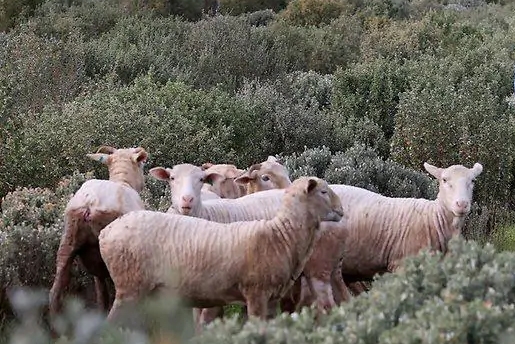 By Guy Trafford

Irrigation is again at the forefront of farmer news. The decision to can the South Canterbury Hunter Downs irrigation scheme has come as a great disappointment to those who have been working to try and get the project over the line.
The main reason given for the decision is the lack of farmer uptake.
Now that dairy farming is no longer seen as the automatic default option for intensified land use, finding other options with similar economic outputs is proving difficult to justify the high cost. Four million dollars has been sunk in to the project to date.
Although, the news that Progressive Enterprises group (Countdown Supermarkets) are looking to source bread grains from within New Zealand, rather than import from Australia as has been the case, is welcome news to arable farmers and an overdue decision. This is an example when "Country of Origin" labelling may be starting to drive supermarket behaviour as a response to what consumer desire. Farmers North of the Rakaia are also getting concerned at their irrigators sitting idle as the land is getting drier by the week. The Central Plains Scheme appears to be having some start up issues which is delaying the flow of water. Little rain is on the horizon and with NIWA predicting a drier summer farmers will be anxious. Having said that parts of central Canterbury (CPW territory) are experiencing a thunder storm with heavy rain coming down as I write.
Dog safety
Farmers and their dogs have come under MPI's spotlight. Many will have thought that the existing rules were adequate with dogs having to be secured on the back of vehicles while travelling. However, that isn't explicit enough for the rule makers and now the definition of secured appears to be refined. The guts of the regulations are that dogs (if on a leash) must not be able to end up hanging over the side if attempting to 'chase' a passing car. Common sense prevails, and the dog's welfare is the driver, so just make sure your neck chains aren't too long (on the dog).
Sheep dairy
An interesting meeting was held in Canterbury last Thursday to discuss the forming of an association to foster the development of a Canterbury based Sheep dairy Industry. The best part was approximately 110 farmers, bankers and interested persons attended and there is certainly plenty of interest. This is on the back of at least a couple of larger processors expressing interest to process the milk when it begins to flow. However, nothing is ever so simple and wiser heads have recounted stories such as the formation of the NZ Deer Industry and how factions emerged and appear to have a 'self destruct' mechanism. This certainly was the case last Thursday, however out of some fractious conversations a steering committee emerged which hopefully will be able to drive forward an industry good organisation which will benefit everybody. Canterbury and indeed New Zealand will benefit from this additional string to the sheep industries bow.
Dryland feed
An interesting report for dryland farmers has come out of the University of Western Australia. A ten year study into the feasibility of using some 'native' shrubs for stock feed has yielded dividends.
These benefits include the availability of green nutritious plants in autumn, using areas not suitable for crops, drought-resistance and drought-responsive strategies, shade and shelter, biodiversity, and carbon storage.  One of the key results from the research is that sheep grazing on a mix of native shrubs in summer and autumn can achieve good weight gains and minimise the need for hand feeding.
"We have also found that grazing on these shrubs can reduce methane emissions intensity by about 25% during this autumn period," Professor Vercoe, the lead researcher, said.
"This is exciting because it is evidence that shrubs can help achieve increases in weight gain and improve profitability as well as reduce the environmental impact of livestock industries – an important finding as we move towards making the red meat industry carbon neutral by 2030."
Professor Vercoe said that there is evidence that lamb survival from twin bearing ewes is 15 to 20% higher when lambing occurs in the native shrub paddock, although no experimental data has been obtained on UWA Farm Ridgefield as yet. "Shelter alone can improve lamb survival, but we think there are a number of other factors influencing what we have observed," Professor Vercoe said.
"For example, the extra nutritional value of the shrubs, and impacts to the mother-young behaviour are likely to influence lamb survival, which we intend to explore in future research. In addition, grazing shrubs has the potential to combat gastrointestinal worms, which we intend to measure in animals in the field." 
In New Zealand some work has been done over the years with tree lucerne (tagasaste) and salt bush, the latter I saw on Doug Avery's Marlborough property however, both have struggled to find a niche on New Zealand farms. Perhaps with more droughts being forecasted ahead it may be time to re-visit shrub grazing and the Australian work may be a good place to start.
Markets:
Sheep
With not a lot of last season's livestock left to come into the processors and with limited time left for finishing with tooth eruption coming there is less need to hold the price at existing high levels - especially when some processors are saying that the lamb price is well over what the market can sustain and they are making losses at the current payout levels. This trend is becoming apparent through the saleyards also with last seasons lamb numbers fading along with prices. There have been limited sales of ewes and lambs at foot with prices ranging from $71-$120 all counted.
Wool
Last weeks Christchurch wool sale took a turn down. The concerning aspect was it was the finer end that took the biggest hit. Upto this point this has been the stronger end of the market. China is reputably showing less interest, showing the high dependence New Zealand wool has on their involvement.
Beef
A similar story to sheep can be applied to beef with volumes through the yards down and schedules slipping again. Manufacturing beef has taken the biggest hit especially in the North Island but the South not immune from the affects.
Deer
No change to the venison market at this stage.