Shareholders make choices somewhat different to the candidates put forward by the Fonterra Board, and a further election will be needed for the final position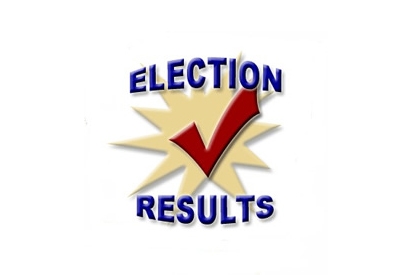 By Guy Trafford

The Fonterra board election results have been announced and it is probably not a surprise that the Independent Nomination Process candidates put forward by the Fonterra board have not had a ragingly successful day.
Only one of the three nominees were successful, notably Peter McBride. He brings extensive experience from what is arguably New Zealand's most successful major Co-op, Zespri. Peter McBride lives at Te Puna and has farming interests in the Waikato and Bay of Plenty. Peter has extensive experience in the kiwifruit industry and has recently announced that he will step down as Chairman of Zespri in February.
Leonie Guiney was also successful in getting back.
The third position remains unfilled due to the remaining candidates not achieving the support of more than 50% of votes cast. In accordance with the Rules for Election of Directors, a second election must take place. Details of process and timing will be communicated to shareholders in due course. The Board may appoint a Director to fill the vacancy until the next election, but may not appoint an unsuccessful candidate.
The two new board members are very likely to bring change to the Fonterra Board, Peter McBride through his real and successful background with Zespri and Leonie Guiney who has been a strident advocate for transparency, a stance which managed to get her offside with the previous Fonterra board and led to a media gag being put on her earlier this year.
Shareholders David Gasquoine and Stephen Silcock were elected unopposed to the Directors' Remuneration Committee.
In the Shareholders' Council elections, the following two Shareholders' Councillors were elected:
Ward 7 – Waipa Mike Montgomerie
Ward 19 – Tasman/Marlborough Sue Brown
Mike Montgomerie is a new Shareholders' Councillor.
In the eight other Shareholders' Council wards where elections were due, nominees were elected unopposed. The Councillors in those wards are:
Ward 1 - Northern Northland Luke Beehre
Ward 4 - Waikato West Ross Wallis
Ward 10 - Northern Bay of Plenty Don Hammond
Ward 13 - Central Taranaki Noel Caskey
Ward 16 - Central Districts West Robert Ervine
Ward 21 - Central Canterbury Mark Slee
Ward 22 - South Canterbury Michelle Pye
Ward 25 - Western Southland Simon Hopcroft
Mark Slee and Simon Hopcroft are the two new Shareholders' Councillors.
All successful candidates will take office at the close of the Annual Meeting on Thursday, 8th November 2018.