Allan Barber reports the 'Taste Pure Nature' brand is almost ready to roll out in two key California cities, and Shanghai. The target is the conscious foodie consumer group; the goal is sustained up-sized returns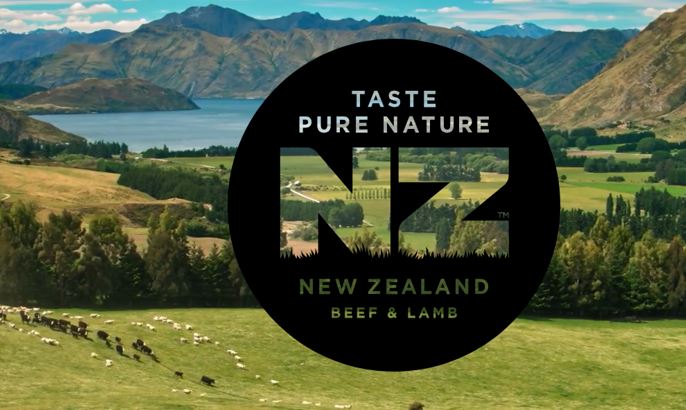 By Allan Barber

Red meat origin brand Taste Pure Nature is on track to be launched early next year in California, more specifically in the target cities of San Francisco and Los Angeles, with the full support of parties across the industry.
Detailed research conducted by Beef + Lamb New Zealand in seven countries has led to the decision to narrow the brand building activity initially to two key regions, California and Shanghai, with an emphasis on digital marketing and individual brand building programmes in partnership with New Zealand companies.
Both target regions showed strong alignment with the brand story based on New Zealand's naturally raised, grass fed, hormone and antibiotic free beef and lamb, but there is a significant difference between them.
In California there is New Zealand product available and visible in retail stores but is not supported with a strong New Zealand origin story. Building the Taste Pure Nature brand to drive awareness and preference is important in this growing grass-fed market.
China is less developed, particularly for chilled grass-fed beef and lamb, and requires improved market access and channel development before brand building is justified.
However research shows very clearly the enormous growth potential in both the identified markets for chilled red meat which New Zealand product is ideally positioned to take advantage of. Beef consumption in the United States is still increasing and the grass fed category is growing faster than the market as a whole, but Australia has been quicker to capitalise on this trend than New Zealand. The same is true of the chilled sheep meat category where Australia has built its market share to more than 40% over the five years to 2017, while our share has remained static.
B+LNZ's research identified the Conscious Foodie consumer group as the category to target because of their alignment with the values of New Zealand red meat production. Conscious Foodies are keen to try new experiences, they are quality conscious, mindful of the environment and animal welfare, and aware of origin and animal raising claims. The USA grass-fed beef market is estimated to be $4.0 billion in retail and food service sales, representing 4% of the total USA beef market.
Research also points to a substantial opportunity for greater carcase utilisation, while there exists potential to earn a premium for grass fed grinding beef which still represents the majority of New Zealand exports to the USA.
In China there is a whole new convenience based retail sector with exponential growth in chilled and fresh distribution. A prime example is Alibaba owned Hema which can be termed an omni-channel retailer, combining bricks and mortar supermarkets and online, where customers can choose between order and collect, free delivery within 30 minutes in a 3km radius, and buy and have your purchase cooked by a chef at an instore restaurant.
Forecast growth in China is mind boggling, with beef consumption set to increase by 820,000 tonnes and sheep meat by 630,000 tonnes by 2021. Obviously New Zealand product needs to capture a fraction of this growth, but it will be essential to develop programmes to ensure brand awareness and product visibility in the highest value market segments. The focus on Shanghai is logical because of the sophistication of its retail sector and concentration of conscious foodies, although one exporter spoken to questioned the choice because a substantial proportion of red meat consumption is in the northern part of China.
There is a huge opportunity for New Zealand exporters, but the sector will have to work together to decide on the most effective growth strategies, including geographical and physical distribution. The exporters have the product and their existing channels to market, but will need to decide whether they are happy with their existing distribution capability and their capacity to grow from their present base. B+LNZ will facilitate these discussions to ensure all parties are agreed on the objectives.
Once this has occurred to everybody's satisfaction, the launch of Taste Pure Nature in China can go ahead.
Another essential aspect of the origin brand programme will be agreement with the companies on product eligibility criteria and licensing agreements. To be eligible to use the Taste Pure Nature brand, all product must comply with an approved Farm Assurance Programme and meet a USDA grass fed label claim approval. Initially at least this particular eligibility standard may be difficult to meet in every case.
Greenlea CEO Tony Egan who has been involved from the early stages confirmed his support for the programme and was very positive about the consultation process between B+LNZ, MIA and exporters in bringing it closer to fruition. He is eager to see promotion in China, but agrees it is important not to dissipate scarce resources.
Exporters are willing to sign the licence agreement which will enable them to use Taste Pure Nature in combination with their own company brands in California, although the toolkit is not yet complete. B+LNZ is conducting further research into conscious foodie consumers there to better inform localisation of Taste Pure Nature, as well as testing brand messaging concepts which will inform the preparation of a 12 month campaign plan and launch in early 2019.
All participants agree about the opportunity. The challenge is to compete with other exporting countries, notably Australia, not with the rest of the New Zealand meat industry.
---
This article first appeared in Farmers Weekly. It is here with permission. Current schedule and saleyard prices are available in the right-hand menu of the Rural section of this website.