Regulators ignore claims of 'meat' and 'milk' by products that are constructed in a chemistry lab. Double-standard advertising features rural roots. Meanwhile urban voters suppress safe farming technology options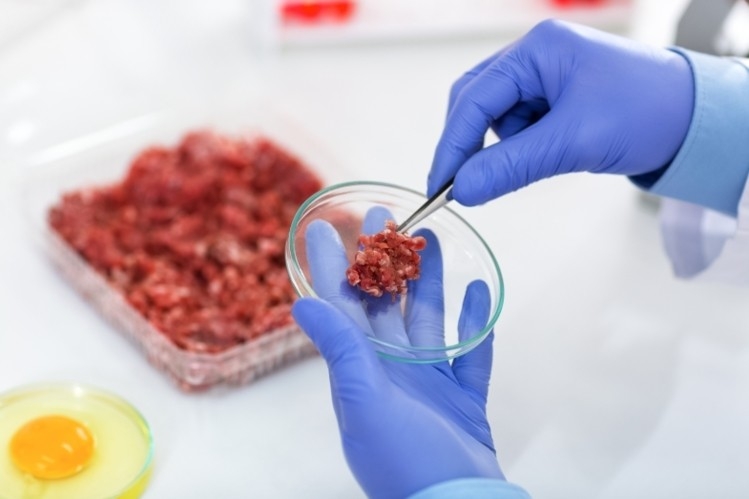 By Guy Trafford

American authorities have moved another step closer in the 'normalising' of lab grown meat (apparently not lab-rats) with the two major food regulators, the Department of Agriculture and the Food and Drug Administration, agreeing to share regulation of cell-cultured food products. FDA would oversee the stem cell collection and laboratory processes while the USDA would use its expertise in regulating livestock and poultry products for human consumption and oversee production and labeling of food products.
This leads on to how these next generation and many current food products are being branded. To many traditionalists the issue around labelling is a vexed one as the 'substituters' appear to take a very loose approach to accuracy when they put labels on products. This ranges from ice cream, which has a technical requirement to meet before able to be called ice cream, such as a minimum of 10% milk fat and not less than 20% total solids. So where does that leave coconut and other substitute products. The same applies to milk, the FDA regulation defines milk as something that comes from a mammary gland, there does not appear to be a similar in regulations in New Zealand. However, even the FDA do not seem to be of a mind to prosecute those calling all sorts of plant-based substitutes 'milk'.
And now the same trend is occurring with meat with a plant-based meat pattie substitute having lambs on the packaging. If these companies and those who consume these products are so anti consuming the real thing, why do they then feel compelled to trade on the name and attributes of the original products? It reeks of double standards and it is time the Commerce Commission took a stand on the advertising accuracy and to also protect consumers from unwittingly purchasing products they believe are one thing when in reality they are something totally different.
I have no problem, largely, with the sale of these products, but if they are so wonderful call what they are and don't leverage and potentially lower the reputation of the real thing.
Last Sunday, while many of us were watching the All Blacks play Ireland, Radio NZ was airing a program on the potential of genetically modified or engineered organisms particularly in agriculture. The discussion has gained traction on the back of an open report outgoing Chief Scientist to the Prime Minister, Sir Peter Gluckman has penned in which he suggests the time is right to re-examine New Zealand's decision to put a hold on any use of GE or GM organisms except for use in medicines.
Sir Peter and other commentators seem to feel that New Zealand risks being left behind by not endorsing the use of this technology especially when looking for new "novelty" products to woe consumers and more seriously providing tools to help combat droughts and reduce carbon emissions.
However, in this case technology is leaps and bounds ahead of public perceptions, both here in New Zealand and internationally. Currently at least 64 regional governments in Europe have declared themselves GE free and New Zealand faces the risk of losing its competitive advantage and position as a premier food producer through adopting GE technology and this is likely to outweigh any benefits that GE may provide.
Assurances from scientists of the relative low risks of any harm that may come from using GE is likely to fall upon deaf ears when it comes to consuming food, which for many is a very personal choice. Government, in this case, seems to be aware of the battle that could ensue if they promoted the idea that regulations should be relaxed and to date have no plans to even exam GE 's opportunities. If the option of releasing GE technology did gain traction, I suspect we could see opposition similar to that when nuclear warships were going to visit New Zealand and people's passions would be raised to a point where arguments over the potential benefits would be drowned out in the clamour. If the general public have concerns over increases in irrigation and its potential negative side effects despite what many see as an obvious solution to food production constraints then it is likely we will see far more engage in this debate and go to far more strident actions to make their feelings known. Given the growth and premiums able to be obtained from producing organically grown food, the market place is giving a very clear message that it wants less not more interventions into the food chain and is prepared to pay for it.
Markets
SHEEP
While saleyards continue to set the benchmark for both lamb and mutton prices, the schedule has continued to slip. For all grades of meat and wool a major driver for the reductions can be driven back to what the NZ dollar is doing against other currencies. At over 68 cents against the US$ and over 60 cents against the euro, the strength in our dollar while of benefit to importers and consumers, especially at the petrol pumps, is having a markedly negative effect on exporters.
On a more positive note, the regular southerly weather conditions and accompanying rainfall are keeping grass growth active and that makes up for a lot of the negativity coming out of the market place. The East Coast of the South Island in any normal year, by now, would be happy to receive a good dollop of rain. However, this year and seemingly since the turning on of the water for the Central Plains Irrigation scheme rainfall has become the norm. That farmers are paying $1,000 per hectare per year to have access to this water, the excesses of rainfall for the last month or so must have many scratching their heads about the decision to invest, at least until the next drought comes along.
Given the state of water storage in the lakes for power generation the ongoing rain and snows are still money at least once the sun comes out again. Flooding is occurring around the Dunedin region and many other areas are going to have to put any cropping aspirations on hold for a while until the soils dry out.
WOOL
With the latest sale being held at the Christchurch Agricultural Show it drew plenty of interest, however, that did not necessarily convert to higher prices although the finer end did achieve reasonable prices in the context of a falling market in Australia, but the same cannot be said for the coarse wools with another marked drop in returns. Overall prices were down -4% to -9% on the previous sale which also was falling.
BEEF
Cow meat continues to be at the forefront of reduction in schedule prices although no grades had a positive week with all trends flat or falling
VENISON
Venison prices are also dropping and the $11 prices paid for the last six months or so look to be becoming a memory.