Guy Trafford reviews Fonterra's fixed milk price plan, Fed Farmers banking survey, and Simon Upton's critique of Overseer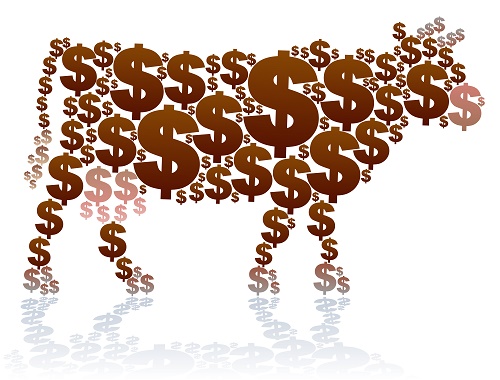 By Guy Trafford

Fonterra keeps itself in the rural news. The latest piece of interest is that it is offering its fixed price for milk again.
The last time it was in circulation was when prices were flying high and the most likely direction of future shifts was downwards which was the inevitable outcome. Some farmers made useful gains, but Fonterra got its fingers burnt and pulled the plug. The motivation in the latest venture into future gazing is apparently a response from farmer shareholder requests to get more certainty into their budgeting. Below are the key points extracted from the Fonterra site:
How it will work
All Fonterra farmers will have the opportunity to participate on a monthly basis (excluding January and February). I presume this means that farmers can select what months their milk receives the fixed price. Not sure why January and February are excluded but I guess even Fonterra execs deserve their time at the beach. Perhaps it is more related to international futures trading and Northern hemisphere volumes are presumably down then and less activity on markets.
The Fixed Milk Price will be referenced to the NZX Milk Futures Market, minus a service fee of no more than 10c/kgMS initially. No more than 10c per kgMS seems cold comfort as to me the outer limit seems to be an exorbitant fee to shareholders, so hopefully a more detailed list on pricing will be revealed, perhaps it is based around volumes.
Over the course of a season, farmers will be able to fix up to 50% of their estimated milk production per farm. Given the following point farmers would have to respond very quickly to get decent volumes fixed
Fonterra will make at least 1 million kgMS available at every event and up to a total of 5% of New Zealand milk supply available in a given season. 5% seems a very conservative start to this scheme and if the call from farmers is widespread then there will be a lot of disappointed shareholders.
Don't rush to your computers just yet though, to follow global futures, the new program does not kick-off until next season (July). So, plenty of time to come to grips with the program.
However, given the concerns around pricing and the recently released Fed Farmers survey on banking attitudes this new initiative may help improve some banker farmer relationships. The results from 750 farmer respondents showed a 5% drop in satisfaction from the last one in May to 73.7% and is the lowest of the 10 surveys that have been conducted since 2015.
A point of interest is that sharemilkers are considerably less satisfied than farm owners with their result at 69% although this figure is static with the last survey. Dairy farmers who as a sector hold the most debt in the rural sector have managed to reduced their average debt by $375,000 to $4.66 mln so perhaps it is pressure from banks to reduce debt that is leading to the drop in satisfaction.
Federated Farmers Economics and Commerce spokesperson Andrew Hoggard said, "The results show a need for renewed efforts to improve relationships between farmers and banks," … "It also underlines the fact that farm debt mediation - voluntary ideally, but mandatory if necessary - would be a useful tool in the tool kit.  We look forward to the Government advancing a Farm Debt Mediation Bill after the original NZ First Member's Bill was withdrawn a few months back for improvement."  Rumours have been active about increased bank pressure on heavily loaded farm businesses and if the thickening section of the "Farms for Sale" section in the rural press are to go by farmers are responding or trying to.
Fonterra are adopting a carrot and stick approach for environmental and animal welfare issues as with the "fixed price" scheme it will not come into practice until next season and a lot of consultation is required to get to the final policy. A worthy aspiration although getting agreement is likely to be difficult depending upon how high the bar is lifted to gain rewards and low for penalties. To date Synlait have been leading the way on rewarding farmers for good environmental practices with their graded ranking system. Their latest move is to pay a premium to farmers who do not use PKE as a feed supplement. Welcome news to the arable sector who have seen PKE as a major and unwelcomed competitor to wheat and barley.
Around the environment, Commissioner for the Environment Simon Upton has called for more scrutiny into the workings and suitability of Overseer as a tool for Councils to measure farmer nutrient outputs. His major concern appears to be around the lack of transparency around the "black Box" approach and the details which drive the results. Ever since Overseer morphed into a regulatory tool, which was never its intended use, it has come under criticism for throwing out unlikely results. While these have been attempted to be dealt with as they arise it has led to many not have confidence in the numbers they are seeing. This particularly applies to crops and the arable sector. Given the investment that has gone into Overseer it is very unlikely another tool will be used although there are other options internationally, they would take a lot of work to adapt to New Zealand conditions. What may be the outcome is more funding may be put in to improve Overseer but conditional on transparency. At the moment if a council took a farmer to court based upon Overseer findings they are likely to struggle to make a case given the uncertainty around the numbers.
Upton has asked:
the Minister for the Environment and the Minister of Agriculture to indicate if they wish to see Overseer used as a tool in the regulation of water quality and, if so, clearly identify what additional steps and actions may be required to support that use.
the Minister for the Environment task his officials to develop best practice guidance for the development, evaluation, and application of environmental models in regulation, drawing on international experience.
recommend that the Overseer owners and Overseer Limited ensure that a comprehensive and well-resourced evaluation of Overseer is undertaken. In particular:
(a) a whole-model peer review should be undertaken by technical experts independent of those who performed the development work.
(b) a formal uncertainty and sensitivity analysis should be undertaken for the Overseer model.
(c) In the interests of greater transparency, the following information should be documented and made publicly available:
• the collated data used to calibrate and test the model
• the underlying scientific principles for all model components
• the algorithms, equations and parameters for all model components
• the source code
recommend that Overseer owners make Overseer an open-source model.
Another six recommendations along similar lines are made which may test the readers patience here but suffice to say land owners and probably councils alike will appreciate the tenor of the report and look forward to more certainty in the future at the least the more enlightened ones.