Guy Trafford takes a look at what 2019 might bring for farmers in terms of climate-related regulation, land prices, and product prices. He's not pessimistic on everything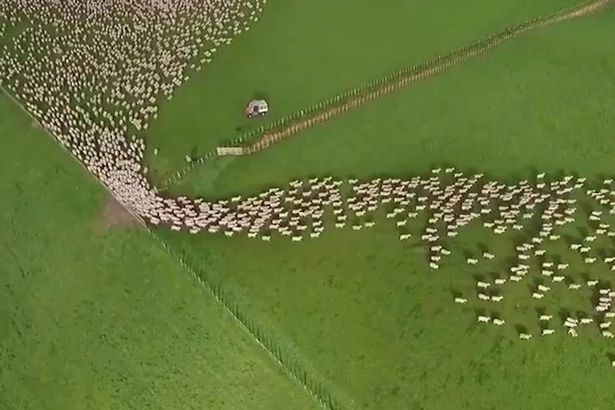 By Guy Trafford

With the current year rapidly drawing to an end it is time to start thinking about what may be in store for next year. Three main areas of focus quickly come to mind as what may be the major impactors for those on the land.
Climate, always close to the surface of any farmer and in this case, it is going to be more complicated as we not only have climate change, but also climate change policy.
Property, land prices have gone flat within the pastoral sector and next year may see some downward movement.
And finally, product prices.
Climate
Climate change minister is recently back from the COP24 UN climate conference in Poland. One of the major outcomes that was looked to come from this meeting of nearly 200 nations representatives was a set of rules as to how to keep the global warming temperatures below increasing by 2oC.
New Zealand is one of a group who are 'committed' to keeping the increase below 1.5oC although to date little real action has happened to actually make this a reality. This is why 2019 may turn out to be a watershed year around policy.
The clock is running down on the current government to try and get some runs on the board and so with the next election in 2020 it doesn't leave much time. We can expect regulations coming thick and fast and given the conversations that haven't been had yet hopefully there will be some further consultation. It is inevitable that agriculture will be dragged in and the areas that still need discussing are; at what rate and how soon and how will farms be assessed regarding their emissions? Will it be a cheap and nasty broad-brush 'tax' based upon product and collected by processors? This has the attraction of being simple and cheap to run, the downside is that it does not provide any incentives apart from producing less.
A more targeted regime which potentially should measure individual farms is the ideal but is going to be costly to administer with no doubt farmers paying and given the time frames the agreements aspire to these conversations should have been happening years ago. NIWA have been forecasting for some time now an El Nino weather pattern, this normally brings a drier east coast with westerly's dominating the weather patterns. However, in Canterbury just reverse has been occurring this spring and early summer giving contractors a real headache trying to get the increasing feed surpluses harvested. This time last year a record of 46 days with zero rainfall occurred whereas it feels as though 46 days of rain have occurred this year and in the meantime parts of Southland and Taranaki have been experiencing drier than average rainfall and need more. Just looking at the NIWA updates although an El Nino is still trying to establish itself it is weaker than earlier forecasted and both sides of the country look to be set for a fairly average summer ahead.
Property prices
When it comes to land prices, the Colliers Research Update predicts "the dairy sector will step out of the limelight as it enters a challenging period in terms of land values". For all farmers with mortgages (all of them?) the RBNZ new regulations to require that banks will need to double their cash reserves from 10% to 20% may mean that business interest rates are likely to have a small shift upwards. This, plus the weaker dairy prices and the unwelcomed cost and time required to be put into compliance issues is likely to increase the flow of farms for sale. We already appear to be seeing a lot of farms of all types coming onto the market and there are some whispers that banks are quietly lifting the pressure onto some heavily leveraged farms.
While bank pressure this side of the Tasman appears to be a lot more measured than in Australia, it will not require a big shift in more sales to have an impact upon prices. Sheep and Beef while enjoying reasonable profitability will not be immune from the influences of the heavy debt loadings of the dairy industry. Hort land does seem to be the one area that is still on the increase in value.
Product prices
When it comes to product prices so much is in the lap of the offshore politicians which is not a good place to be. The Trump effect, in particular with China but most of the trading globe is affected makes trying to second guess what role China and the USA while have on markets tricky. On top of this Brexit has got complicated and a second referendum is looking more and more likely as the only way to get out of the current impasse that the UK is currently in and this spills over into the EU.
Lamb is looking positive, largely from a lack of strong competition from other lamb producers. Milk is looking weak and likely to stay weak for some time yet and beef is already at last years prices and not too many upsides visible just yet.
Longer term, the impact from fake meats and other products may impact, but given the growing middle class and with New Zealand's production fairly much capped at current levels for livestock systems those that hang in there should be rewarded, providing you can put up with the increased uncertainty with bureaucracy, and weather.
---