Guy Trafford finishes 2018 with a GDT review, news of a new Fish & Game river survey, calling out plant-based-milk, and an update on the MPB eradication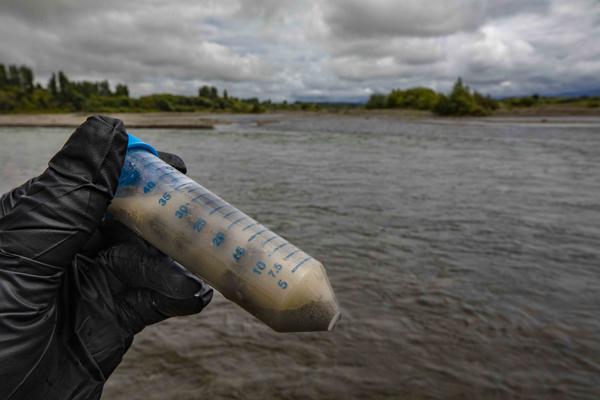 By Guy Trafford

An ever so slight increase in the Global Dairy Trade price for whole milk powder with a +0.3% lift. It may not put much of a smile on farmers faces but at least it is a not a drop.
Overall the GDT went up by +1.7% with both butter and cheddar making gains with lifts of +4.9% and +2.2% respectively so not such a poor result. With this now being the second - be they small - lift in a row and we have to go back almost 12 months before we had a repeat of two consecutive sales lifting. Dairy Futures had predicted a higher 3% lift in WMP for this period and with volumes sold down 0.7% on the previous sale, which was also down, the remainder of the season still looks precarious. The next sale is on the 2nd of January 2019.
Fish & Game have targeted Canterbury dairy farmers yet again, this time finding pathogens linked to kidney failure and potentially sourced from ruminants. The findings showed the presence of an antibiotic-resistant E. coli and another dangerous strain of the bacteria called Shiga toxin-producing E. coli (STEC).
Illness due to STEC occurs through:
eating contaminated raw food
drinking unpasteurized (raw) milk
drinking contaminated water
contact with infected animals
contact with the faeces of infected people.
The sampling was conducted from above and below large dairy farms on Canterbury rivers, however the release did not specify what differences occurred between the sites. The timing of the release is interesting given the sampling was done back in May and September. It is concerning that the regional council did not pick-up the pathogens in their regular testing or if they have why they have not highlighted the potential problem? If the issue is what Fish & Game believe it is then perhaps extending riparian strips outwards along waterways may be a solution which keeps everybody happy.
On a more positive dairy note, a dietician's report has come out confirming what many have felt. That is the plant milk substitutes in the main are just flavoured water and if you are after something that can compare to an animal's milk then they are a poor substitute. Even soy milk the most popular is fortified with a form of calcium that the human body struggles to absorb, unlike animals' milk. The lack of being able to compete with true dairy products makes the ability to be able to still call it milk is somewhat galling and despite attempts by dairy farmers around the world to get the regulations changed or even adhered too little progress gets made. Perhaps something else to look forward to in the new year.
As some-one who was highly sceptical that the M.Bovis program could make progress on the disease it is pleasing to be proved wrong. It appears that the number of infected farms has been contained with few new ones being identified and increasing numbers being cleared of the disease and able to be restocked. Hopefully the new year will get rid of the bulk of the disease with just the mopping up left to be done.
Finally, a timely reminder has come out from Work Safe reminding farmers and those on the land to take care. The holiday period is a time when many people are visiting farms and not all are familiar with potential dangers. Work Safe's warning covers everything from sunburn, to tractors rolling over, and given the unforgiving nature many farm injuries can result and the high incidence the farming industry suffers people need to take these warnings seriously.