Guy Trafford rounds up the week's dairy issues on the value of irrigation as a climate adaption, black beetles, sheep dairying, & more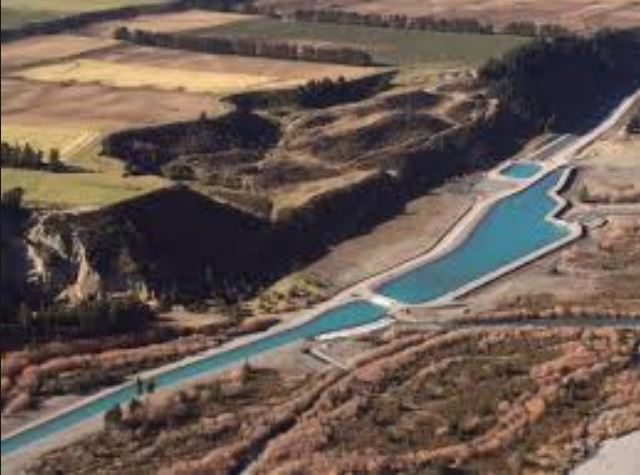 By Guy Trafford

The climate and the changes accompanying it have featured lately. Earlier this month NIWA were saying the atmosphere had yet to catch-up with ocean temperatures to bring in full El Nino conditions.
That all changed this week with the remains of the Aussie heatwave arriving with the heat the moisture has disappeared and the drought word is starting to be bandied about.
Rainfall is predicted to be close to normal or slightly below for much of the country. However, with the heat and for some areas recently strong winds soil moisture levels have plummeted. The consolation is the good late spring growth many areas enjoyed, almost to excess, which has helped fill barns and silage pits and provide plenty of cover to be cleaned up now growth has slowed.
In Canterbury farmers who had invested in the new irrigation schemes were starting to wonder at the wisdom of their decision. The last couple of dry and now hot weeks are a very poignant reminder. At the moment the milk flow is set to break records for annual production but with still two or three potentially hot and dry months ahead it is still too early to start banking it.
One of the benefits of moving south has been leaving behind some of the 'nasties' that frequent the North Island, but lately some of these seem to be getting a bit close for comfort. Warnings, be they at the lower scale, of facial eczema on irrigated country have come out and with the increased amount of 'trash' in some pastures this year and the hot nights (needs minimums above 13oc) the recipe may be getting close to being right.
BLACK BEETLE ALERT
Another 'nasty' that seems to have appeared although I can find no record online of anyone else observing them, is the number of black beetles around Canterbury at the moment. All the info I can find still says they are a problem largely in the northern half of the North Island. However, the other night while working in a shed under lights I would have had at least a couple of hundred beetles that were black, so presume they were "black beetles" for company. While New Zealand does have 'native varieties of beetles this is the first time I've observed the numbers seen recently and would be interested if others outside of the 'traditional area are also seeing an influx.
SHEEP DAIRYING
Sheep dairying is taking another small step forward this weekend with Matt Jones having his first annual East Friesian stud ram sale at Kirwee. It will be interesting to see what interest is building given many land owners are still scratching their heads at how to make irrigation pay.
VARIOUS
Telford's life line through the SIT is progressing and while the start-up date for students may be later than planned it does look as though the training centre will be up and running again. Taratahi's Waiarapa training centre looks less likely.
MPI are conducting dairy farmer meetings over the DIRA review and to date have revealed little new surprising positions. Themes presented by MPI included productivity, sustainability and inclusion. With much of the discussion apparently around the issue of open entry and exit but with little appetite for wholesale changes.
The M. Bovis battle continues with three new farms confirmed as being infected. While the number of farms with IP control being lifted is now at 56 with over 200 still under some form of restriction and new farms coming on at a similar rate to farms being cleared it is going to be a long haul.
The gap between the Fonterra forecast and Synlait's has closed up with Synlait now at $6.25. Increased volumes from both New Zealand and the northern hemisphere are given as reasons.
The dairy industry and others were saddened to hear earlier this week of the passing of former Fonterra Chairman John Wilson. Widely respected, he had been a champion for the industry over 18 years and at 54 years his death has come far too early.