Guy Trafford looks behind the urban bumper-stickers to find a different, nuanced message that points the finger at urban consumer choices as the real climate change laggards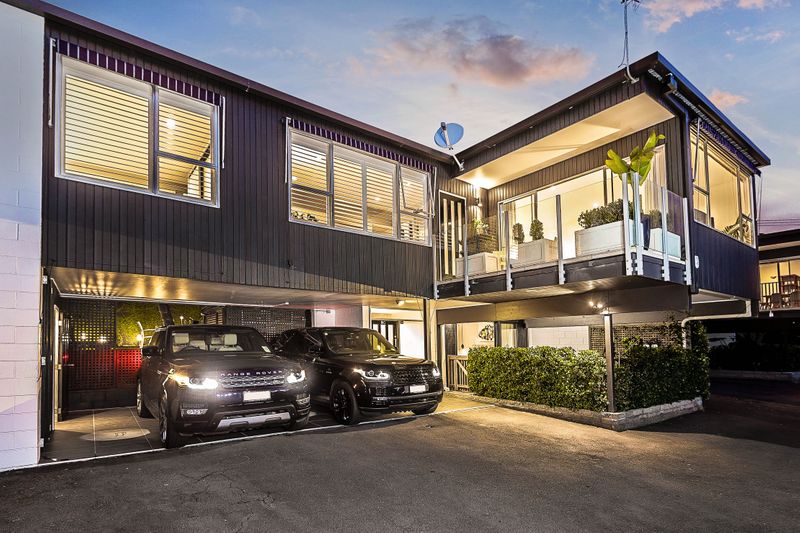 By Guy Trafford

Someone who I enjoy reading articles from is Rod Oram. Generally, well thought through and often provoking, they require the reader to stop and mull over the message he is conveying. His latest that I read is on Newsroom and this one certainly is provoking, certainly to those involved in agriculture.
The gist of his discussion seems to be to throw a brick at livestock systems for providing food which lead to obesity and climate change - and it's not helped by the photograph leading the article with protestors showing banners which state "Animal farming. Leading cause of climate change". Probably not his choice but it certainly put the reader in a head space of "bloody farmers, stuffing up the environment".
Fortunately Rod did provide a link to the Lancet and EAT which jointly published "Food in the Anthropocene: the EAT–Lancet Commission on healthy diets from sustainable food systems". And while it did touch on climate change and issues of sustainability, to me the general theme was more about the dietary choices people were making which has led to 2.1 billion people 'suffering' from obesity, and also the lack of an international system which has lead to over one billion people being underfed.
To be fair to Rod his major message is more tempered and he advises New Zealand agriculture to take a leaf out of the Volkswagen book and be proactive going forward and make changes for a more sustainable future.
Using VW wasn't perhaps the best choice he could have used given their recent fraudulent history around emission's, but the message is clear. Make changes or risk going out of business, and while you're at it increase the rate of climate change.
This attitude implies that farmers have been asleep at the wheel and not responding to consumer signals. The reality is farmers respond very well to clear market signals, we wouldn't be having the debate about too many cows, or not if they didn't.
In my career span to date, sheep numbers have gone from 72 million at their peak down to 28 million and falling now. Cattle numbers have gone from 8.8 million in 1994 to 10.1 million in 2017. On paper that should be a reduction in greenhouse gases however, part of farmers' response is to become more efficient and better animal feeders. But the overall increase has been from 35 million tonnes of CO2e in 1990 to around 37 million in 2016. That's a 5.7% increase and I suspect if we went back to 1982 with peak numbers it would look even better for agriculture, while energy (read transport) has gone up by 8.7%.
This has occurred at a time, due to government ineptitude, when there have been no financial incentives for farmers to decrease their emissions while they have been in place for energy, be them at low levels. Bernard Hickey came out with a figure I presume is correct that for every electric car sold in New Zealand there are 64 SUVs sold. If anywhere close, a pretty damning indictment and while some may be owned by farmers, a lot are not and there are good reasons rural folk have trouble adopting electric transport.
So are farmers looking to become more sustainable? Of course they are. It may not be all that obvious with new(ish) technologies being around what you don't do rather than what you do such as water and fertiliser monitoring, protection of waterways and the like.
When you consider that globally (and that is where the problem lies) has climbed from an estimated 650 million tonnes of fossil fuel emissions in 1900 to nearly 10,000 million tonnes by 2010, critics of agricultural need to take a pretty good look at where the problem stems from. Agriculture has become a very convenient "whipping boy" from all sorts of sectors and seems to attract good readership. But some honesty around the issue of climate change needs to be kept to.
 Let's face it if nutrition is a problem don't blame ag - nobody is forcing the western world to eat too much meat-and-spuds, and for the billion being deprived this is largely a political problem. And at the end of the day the elephant in the room that nobody seems willing to discuss is the growth in population. 10 billion by 2050 and some predicting 11.2 billion by 2100 is the underlying issue.
Ironically much of this is due to the increase in longevity in part caused by improved food availability.
I predict that once some clear signals around ag emissions are put in place farmers will respond to them far more coherently than what we have seen from the wider public to date.
But we do need to be aware of the unintended consequences, apparently many of the streams that flowed across the 90-mile beach and help to provide the habitat that toheroa needed to thrive have dried up due to the water demand from the pine forests along the coast line several decades ago. Obvious with the benefit of hindsight, perhaps not so when they were planted.
Farmers, more than any sector are aware of the changes in climate and are the first affected. As such in the future agriculture will continue to adopt ways and means to reduce their emissions and other externalities and perhaps some could be moving faster in this direction.
But don't pick on farmers while still driving SUVs, drinking lattes and enjoying a steak.