Treasury warns scrapping tenure review could cost the Government more; Minister says there are alternatives to conserving pastoral land without the the Crown fully buying it back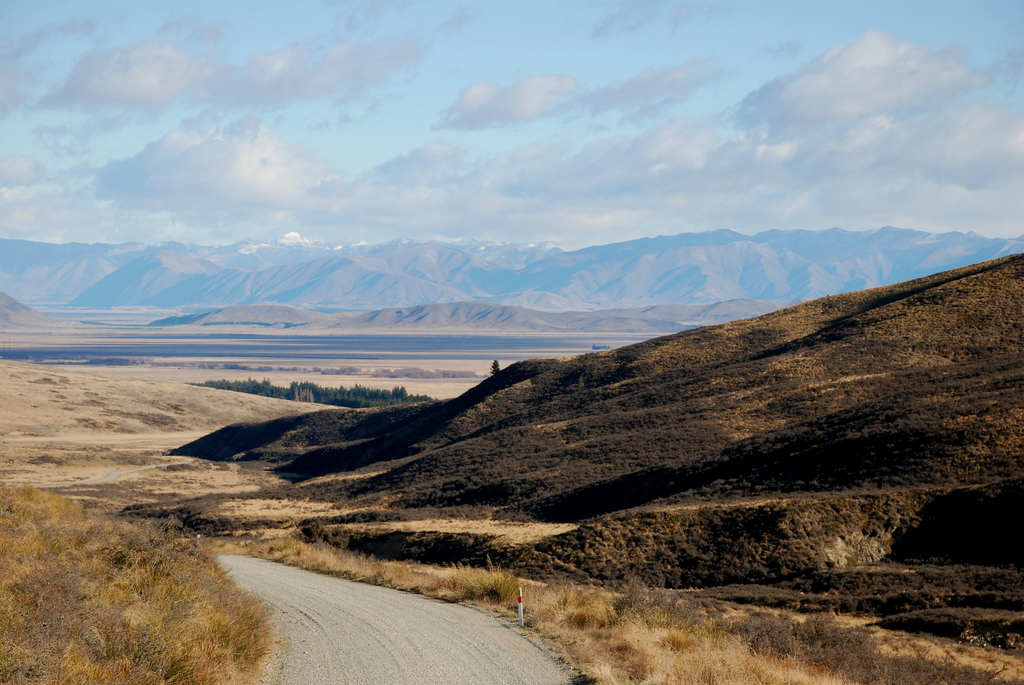 There are fears the Minister for Land Information, Eugenie Sage, has jumped the gun scrapping a system designed to enable the Crown to fully buy back iconic land it leases to farmers, without securing the funding to do so through another mechanism.
Sage at the end of last week announced an end to tenure review – the voluntary process through which the farmers that lease Crown pastoral land can buy a portion of this land freehold and return a portion to the Crown, mainly to use as public conservation land.
There are currently 171 Crown pastoral leases covering 1.2 million hectares of land, mostly in the South Island high country. This makes up 5% of New Zealand's land mass.
While tenure review has seen parcels of land added to the conservation estate, it's also resulted in more intensive farming and subdivision on the 353,000 hectares of land that has been freeholded.
The uptake of tenure review has also been lower than intended. It has been 20 years since it was introduced and over half of the land remains under Crown pastoral lease.
These leases are perpetually renewable, with 33-year terms, which means leaseholders have exclusive possession of the land indefinitely.
Environmental Defence Society CEO, Gary Taylor, and Canterbury University researcher, Ann Brower, are among the critics who say the way tenure review has been carried out has seen taxpayers completely ripped off.
Brower estimates farmers have made $275 million by on-selling 74,000 hectares of former Crown land, at a median sale price of about 500 times what the Crown was paid.
Sage too admits: "Tenure review has produced a mixed bag and has been criticised for a long time. It's not clear that the taxpayer has always got value for money."
However Treasury, in its advice to Cabinet, has pointed out that removing tenure review gets rid of a "fiscally neutral mechanism for acquiring Crown pastoral land". It says: "Other mechanisms to bring additional Crown pastoral land into the conservation estate may have [a] greater fiscal impact."
Treasury also says: "Consulting on ending tenure review (and other options for tenure review, including repurposing it) would have strengthened the evidence base for the impact of the proposed changes."
These are points Taylor raises.
He also says: "Tenure review, if run properly, could be a useful tool.
"The problem has arguably been in its implementation which has seen the public ripped off and leaseholders given exorbitant profits.
"Past administrative errors and processes could have been addressed whilst retaining the ability to use tenure review to achieve reversion of full ownership of highly valued land to the Crown.
"Instead, the only remaining tool to achieve that outcome is buying out a leaseholder's interests.
"But there is no commitment to funding that. Without dedicated funding being part of the new policy settings, we are left with a pretty empty tool box."
Taylor says that without knowing how much of the Crown pastoral land should be converted to conservation land, it's difficult to know how much the Government should set aside.
He believes $200 million could be a good starting point.
Asked by interest.co.nz why she's done away with tenure review without securing funding for an alternative, Sage says tenure review isn't the only tool in the toolkit.
She says the Department of Conservation could work with farmers on conservation management, public access could be secured on to the land, or agreements could be made to formally protect sections of private land.
Similarly, Brower says: "In order to direct land use, you don't have to buy the land itself. You can buy other rights, like access rights. Or you could compensate for taking sheep off, or you could buy covenants. The Government does have the ability to acquire land compulsorily, but they don't have to."
Asked how much funding she's asked for, Sage says: "Ministers do not comment on Budget bids."
Pointing to a review just started on the management of pastoral lease properties, Sage says: "Proposed changes to the regulatory system will ensure decisions about Crown pastoral land – including the consideration of discretionary consents – better recognise and provide for land's natural, cultural and heritage values."
Sage is also consulting on making the Commissioner of Crown Lands more accountable to the Government.
Brower is pleased about this, as is Taylor. He says: "The Commissioner is the most unaccountable civil servant in the country and past Commissioners have made decisions that are questionable in law. Approving massive dairy conversions in the Mackenzie Basin are a case in point.
"It may be that the Commissioner's role should be axed altogether and a new approach adopted that would achieve improved accountability and better alignment with Resource Management Act processes."
Consultation on the discussion document, 'Enduring stewardship of Crown pastoral land,' closes on April 12.