Guy Trafford reviews Canterbury land values, what the UN environmental report means for farmers, and changes at the top of Silver Fern Farms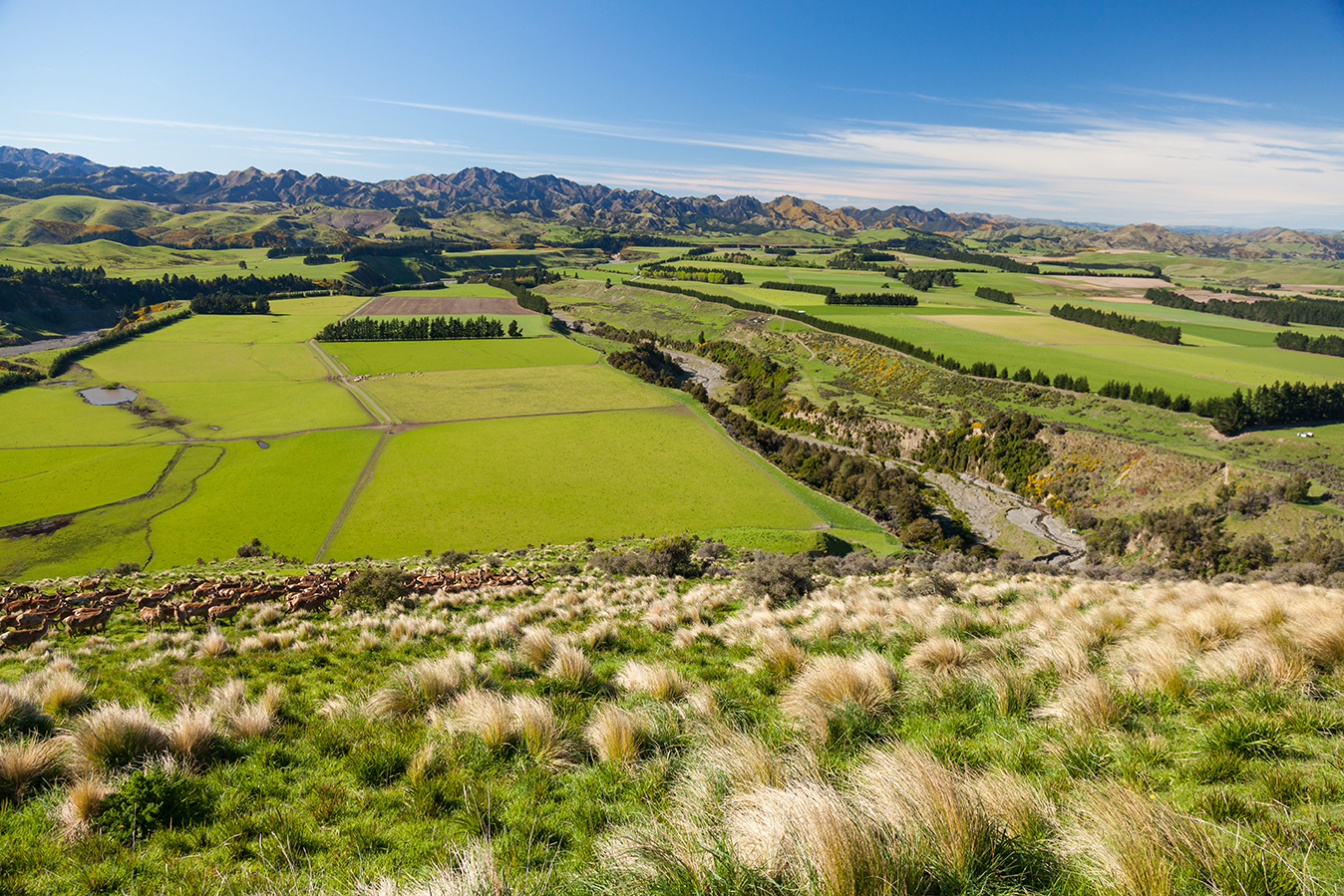 Last week Colliers put out a report on North Canterbury's recent dairy and Sheep and Beef sales. Focusing on Sheep and Beef this week the results can be broken into two separate categories, those with some potential for arable and those without.
The overall average price of 10 farms sold from November to March was $1,243. Those farms with some arable potential, that is, have some flat land, averaged $1,468 whereas what were presumably steeper farms averaged $1,017.
A little surprising in the results, without knowing too much detail around the properties, was the lack of impact around distance from Christchurch, the nearest major centre although one property was close to Kaikoura and the lack the number of stock units had on the results.
The more intensive properties did achieve higher values, these were also the smaller properties and while having the highest prices per stock unit were cheaper overall making them perhaps available to more potential buyers.
Total stock units per property ranged from 1,600 stock units (both were around $1,600 per stock unit) to the most with 6,000 stock units at $1,100 per stock unit. On a per hectare basis the higher value farms with the arable potential went for $15,400 average and the livestock only for $5,230.
These figures are considerably below the average for Canterbury of $22,000 which shows the influence dairying has on land prices. However, all of these prices pale in comparison to Bay of Plenty kiwi fruit values which for full canopy properties are going for around $1.2 million.
UN Report
Almost all media outlets around the globe were reporting on the UN report that has just come out which highlights the state of the world environment and bio-diversity. Not surprisingly it makes pretty horrible reading with up to 1 million species in threat of extinction. Many of the worst effects can be prevented by changing the way we grow food, produce energy, deal with climate change and dispose of waste, the report said.
It sounds simple when laid out like that.
However, as this has been said numerous times before another report, I fear, is going to make little difference on people's behaviour.
New Zealand in its own way is making progress in many areas but while we are still driven to produce more, consume more and view sacrifice as a dirty word we are still going to be part of the problem. What it will take to turn the current trends is going to be an interesting phenomenon to observe and in my view and without getting too morbid likely to take the form of some sort of economic collapse to drive changes that result in modifications in the way 'we' operate.
In the meantime we read report after report, ponder for a while on what it may mean and then get on with dealing with lifes day to day problems. As reported before farmers are more focussed than ever before on making farms sustainable and this sector is probably doing more change than any other major sector in New Zealand in this regard.
But is it enough?
In the New Zealand context it probably is soon enough, with the proviso that we continue to improve and modify our actions, to get New Zealand in better shape than where it has been heading.
But will it help the planet?
Nothing we are going to do in isolation is going to have any impact unless our actions influence other nations. It has happened before around human rights and international issues such as nuclear energy and weapons testing but this one, i.e. the planet, while the stakes are far greater is going to be a far more difficult nut to crack. I seem to be spending more time (and yours) on this topic lately so unless something dramatic comes up I promise not to rattle on in future, on this topic or at least for a while.
Silver Fern Farms
A final note, Silver Fern Farms has a new Chairman at the helm, with Rob Hewett stepping down and being replaced by West Otago farmer Stephen Young. Hewett has spent five and a half years as Chairman coming in December 2013.
Those who follow the meat schedules online may notice there has been a late correction on the lamb schedule for the South Island coming from SFF with the price being corrected from $6.50 to $6.45. They will need to be as these challenges are going to come thick and fast.