Lamb price trends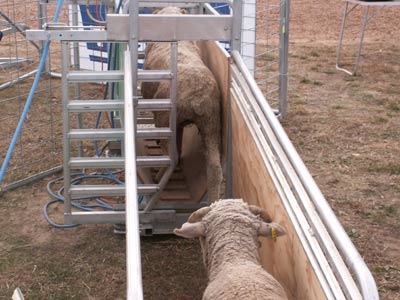 18-December-14
LAMB
Big falls in lamb schedules this week, as competition from record sheep meat kills in Australia, subdued frozen demand and plentiful local supply, has stalled the lamb market.
However processors are reporting the first signs that China is buying again and North American interest is promising, but low oil prices has slowed demand in the Middle East and tough retail enviroment in Europe and the UK have seen NZ lamb exports 10% down on last year.
Local trade prices also eased again in the north but were stable in the south as mid November processing figures showed the kill  behind last year by more than 4%.
Feed conditions have influenced store lamb purchasers in the south, and tight processing space in the north has caused saleyard price drops to levels similar to last year.
The Alliance director elections saw one more MIE reformist elected, but chairman Murray Taggart again rejected meat Co-Op amalgamation, citing a poor return for his shareholders out of the proposal.
Latest processing numbers however confirm that it was a slow start to the season for lamb in both islands but it appears a rapid catch up is in place.
The updated Beef and Lamb NZ lamb crop forecast, showed percentages were up to 124% as a result of good survival and increased hogget lambs, but animals processed are predicted to go down, as North Island farmers restock after two years of drought.
Blue Sky Meats report they have purchased Clover Exports in Gore to allow them to add beef and venison to their lamb business.
WOOL
The North Island wool sale saw prices holding in a sale of increasing main shear volumes, and characterized with an excellent 95% clearance.
Another double sale next week will increase the volumes but marketers remain confident demand should match supply and prices should hold steady.

To view Chart for mid micron, coarse and fine crossbred indicators CLICK HERE
CLICK HERE for currency trends.
for more perspectives, see
- Exchange rates
- Commodity prices
- Farm cost indexes
- Interest rate trends
- Rural credit aggregates
- Farm sales activity
- International dairy price