RBNZ publishes submissions on its bank regulatory capital proposals and a summary of them, offers no specific response but highlights IMF, OECD and S&P comments on stronger bank capital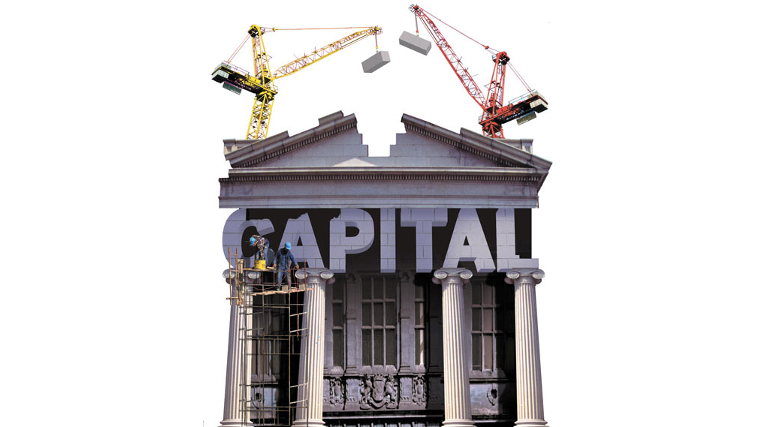 The Reserve Bank has released a summary of submissions on its proposals to increase bank regulatory capital requirements without offering a response to the submissions.
However, the Reserve Bank has noted positive recent comments on strengthening bank capital from the International Monetary Fund, Organisation for Economic Co-operation and Development and S&P Global Ratings.
The regulator says written feedback was received from 161 submitters, with additional feedback also received from analysts and other interested parties who did not make a formal submission. Its summary of submissions aims to summarise common themes and views aired in the submissions, but isn't intended to be an exhaustive summary of all points raised. And nor does it provide the Reserve Bank's response to the submissions.
"A final decision alongside the Reserve Bank's response to submissions will be published in late November 2019, and readers are encouraged to refer to the actual submissions for further details and other points raised," the Reserve Bank says.
"Following its recent mission to New Zealand, the International Monetary Fund has released a Concluding Statement that highlights the need for strengthening bank capital levels and that the proposals appear commensurate with the systemic financial risks facing New Zealand. The Organisation for Economic Co-operation and Development's latest Economic Survey of New Zealand expects increases in capital will likely have net benefits for New Zealand. And Standard and Poor's says that the proposals should not have material impacts on overall credit availability," the Reserve Bank says.
"Implementation of any new rules will start from April next year. There will be a transition period of a number of years before banks are required to meet the new requirements."
The Reserve Bank proposals announced in December would see NZ banks - led by ANZ, ASB, BNZ and Westpac - required to bolster their capital by about $20 billion over a minimum of five years. For background and detail on the proposals and bank capital in general, and the nuts and bolts of what's proposed, see our three part series here, here and here.  Additionally the Reserve Bank proposes to designate the big four as systemically important banks meaning they'd have capital requirements above and beyond other banks.
Credit rating agency S&P last week said it had assessed the impact of the Reserve Bank's proposals on the four major Australian banking groups by taking into account the Australian Prudential Regulation Authority's capital requirements for their New Zealand subsidiaries.
"On that basis, we estimate that none of the Australian major banks should need to raise additional capital to meet the requirements under the Reserve Bank proposal."
"Consequently, we expect that availability of credit in New Zealand should remain largely undiminished although customer segments that require increased regulatory capital may find it harder or more expensive to obtain funding from banks. Also, the four major New Zealand banks' reported return on equity would substantively decline due to the need to hold higher capital at the subsidiary level," S&P said.