Deloitte report, requested by the RBNZ & commissioned by ANZ NZ, says sale of house to then-CEO David Hisco by ANZ NZ didn't breach bank's policies or highlight system weaknesses in director attestation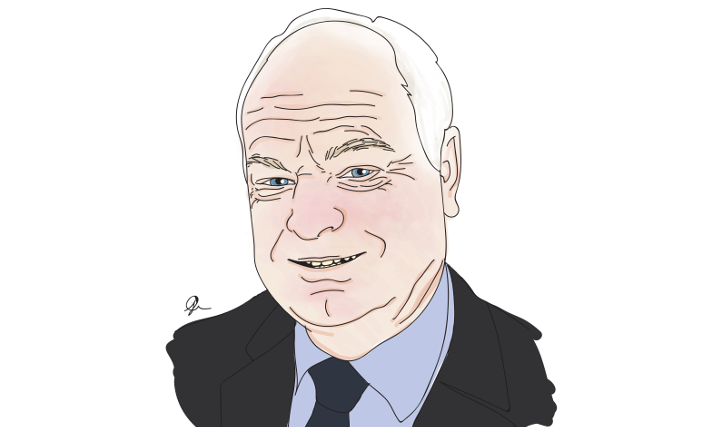 ANZ New Zealand's director attestation and assurance framework needs improvement to be fully effective, with a series of actions required to reach the level of maturity expected, a report commissioned by the Reserve Bank (RBNZ) says.
The RBNZ has released the first of two reports on ANZ it requested earlier this year after the country's biggest bank was censured by its key regulator, with its accreditation to model its own capital requirements for operational risk revoked due to a persistent failure in controls and its director attestation process dating back five years.
'Arm's length' house deal
The first report says the sale of a house in Auckland's St Heliers by an ANZ subsidiary to the wife of ex-CEO David Hisco didn't breach ANZ policies or highlight system weaknesses in the attestation framework. The report was done by Deloitte which was engaged by ANZ NZ at the RBNZ's behest. 
"Our review found that the 2010 purchase of the house and its sale in 2017 were conducted at arm's length and the sale price was based on independent valuations, and the controls established to manage maintenance of the property were adhered to," Deloitte says.
The bank disclosure regime the RBNZ oversees is supported by a requirement for bank directors to attest to, i.e. sign-off on, the accuracy of information contained in bank general disclosure statements. The RBNZ approach to supervision relies on three pillars being self, market, and regulatory discipline. The self-discipline pillar relies on directors' attestations to the fact that banks have adequate risk management systems in place. Directors are responsible and accountable for the integrity of bank reporting.
The report on ANZ's director attestation and assurance framework was requested by the RBNZ in June following concerns about: 
ANZ's directors attesting to compliance despite ANZ's failure to use an approved operational risk capital model as required by the RBNZ, since 2014; 
inaccurate attestations about expenditure by the former chief executive (Hisco); and
the sale of a St Heliers property to Hisco's wife.
"The report found that ANZ's directors' attestation and assurance framework requires improvement to become fully effective, with the RBNZ saying Deloitte has recommended a number of actions that directors must ensure are taken to reach the level of maturity expected of ANZ. " 
'Complacency concerning'

RBNZ Deputy Governor Geoff Bascand says it's concerning Deloitte found there was an element of complacency in ANZ's historical approach to the attestation process and that its operation was piecemeal.  

"The Reserve Bank and the New Zealand public expect all banks' to ensure their director attestation and assurance frameworks are operating at the highest possible standard. ANZ's directors must drive this change and ensure this benchmark is achieved. While we acknowledge ANZ's work over the recent months to improve its framework and the attention these matters are now receiving, more is required. We will continue to work with ANZ on this until the Reserve Bank is satisfied that ANZ's overall approach to attestation meets our expectations," says Bascand.
The RBNZ says another external party must now confirm by June 2021 that ANZ has implemented all of the recommendations from Deloitte.
The recommendations
Deloitte says ANZ NZ's directors' attestation practices stand at a maturity rating of 3 out of 5. It recommends ANZ;
· Address the immediate structural weaknesses within the directors' attestation programme;
·  Establish a strategic programme of improvement that is led by the Board;
· Enhance and complete the accountability matrix;
· Establish a programme to address the identified cultural issues. And;
·  Strengthen assurance and develop an integrated assurance plan.
ANZ NZ welcomes findings
ANZ NZ chairman John Key said the bank welcomes the findings of the report.
"The report involved a thorough review of ANZ NZ's attestation and assurance framework, including four case studies, and has developed useful recommendations for improvement," Key says.
Whilst the bank should never have been in the situation where such a review was necessary, Key says it has given ANZ NZ the opportunity to reflect on its processes and systems around its attestation framework and improve the performance of the organisation.
"We're committed to implementing all the recommendations," Key says.
"Having our attestation practices described as 'defined and integrated' is adequate, but a bank of our size should be aiming for a higher standard. We recognise the importance of effective and robust attestation processes for banking regulation to work properly in New Zealand and will work with the Reserve Bank to develop a framework that enhances accountability and addresses any issues, and an integrated assurance plan. We've already started a programme of improvement."
More unapproved credit models found
Additionally Deloitte says a number of in-use but unapproved credit models were identified in mid-November 2019 during a review of ANZ NZ's capital adequacy requirements.
"This matter has been communicated by us and ANZ NZ to the Reserve Bank, and is in addition to ANZ NZ's self-reported operational risk capital breach."
"We believe the root causes of these exceptions, which occurred approximately 10 years ago, are likely to be similar to the ones behind the operational risk capital breach. These causes were historic assumptions about whether the bank's models were approved, a culture of acceptance and lack of challenge, and an absence of adequate checks and balances," says Deloitte.
In terms of the bank's operational risk capital model breach, Key says steps have been taken to address those shortcomings.
"Since identification of the issue, we've undertaken a full review of all our models and found some issues that need attention which we have discussed with the Reserve Bank and disclosed in our disclosure statement. ANZ NZ has, because of the conservative way it calculates its capital, at all times voluntarily carried strong buffers of more capital than required. Regardless of the fact that there was never any impact on customers or the banking system we will improve our practices in relation to our models," says Key.
The disclosure statement Key refers to says the aggregate impact as of September 30 was an understatement of risk weighted assets (RWA) of $203 million. Such a net increase in RWA would decrease ANZ NZ's capital ratios by less than 0.03% and change its reported Common Equity Tier 1 capital ratio to 10.7% from 10.8%, the bank says.
"As at 30 September 2019, the Banking Group's total regulatory capital of over $13 billion was more than $4 billion, 44%, higher than the minimum 10.5%, including buffer, of RWA required," ANZ NZ says.
Under the heading "emphasis of matter," auditor KPMG's report in the disclosure statement highlights ANZ NZ's non-compliance with conditions of its banking registration relate to capital adequacy, regulatory liquidity, exposures to connected persons, and outsourcing, with some rating models and processes not approved by the RBNZ, - in some cases since 2008.
A second report, also requested by the RBNZ in June, that covers ANZ's compliance with the RBNZ's capital requirements, is due for completion in February next year. 
'Hisco's departure was handled appropriately'
Meanwhile Key says the review shows Hisco's shock departure was handled appropriately. 
"As mentioned at the time of his departure, even though the expenses were mischaracterised, we said we'd review our internal processes around the CEO's expenses and since then have made improvements, as the report acknowledges," says Key.
"The report highlights that the purchase of the house in 2010 and its sale in 2017 were conducted at arm's length and the prices were based on independent valuations using appropriate standards. Importantly the sale was appropriately conducted by the previous ANZ NZ Board Chair [John Judge]. The review showed Arawata [an ANZ NZ subsidiary] directors acted on the work appropriately undertaken by the ANZ NZ Chair. ANZ NZ acknowledges the Financial Markets Authority's recent statement that the sale of the house should have been disclosed in the company's FY17 disclosure statement."

Arawata directors to sign off on the house deal included Antonia Watson, ANZ NZ's acting CEO since Hisco's departure. The bank has said it expects to name Hisco's permanent successor by year's end. 
Meanwhile, an RBNZ spokesman confirmed ANZ NZ faces no additional punishments or fines at this stage.