ANZ NZ says David Hisco, its CEO of almost 9 years, is leaving due to 'ongoing health issues' and following an internal review of personal expenses; issues over tens of thousands of dollars of chauffeured car usage and wine storage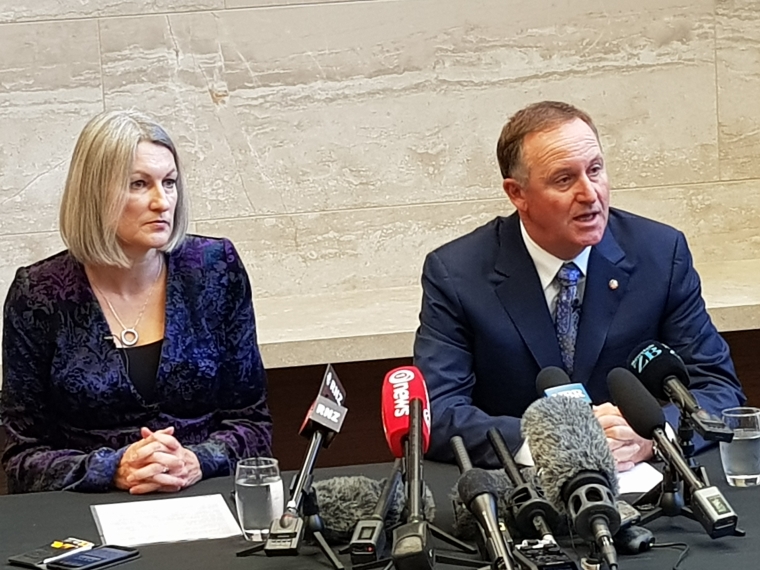 By Gareth Vaughan
David Hisco, ANZ New Zealand's CEO since 2010, is leaving the bank through what chairman John Key describes as mutual agreement, after his expensing to the bank of chauffeur driven cars for personal use and wine storage dating back nine years came to light.
At a press conference in Auckland on Monday Key revealed there had been a dispute with Hisco over tens of thousands of dollars worth of chauffeured car usage and wine storage charged to the bank via direct chargeback invoicing. This was exposed by a review implemented by Shayne Elliott, CEO of ANZ NZ's Australian parent the ANZ Banking Group. Key said he had been alerted three months ago.
Monday's revelations come after ANZ NZ announced in late May that Hisco had taken extended sick leave with Antonia Watson, the bank's managing director for retail and business banking, stepping in as acting CEO. Key says Hisco genuinely has some health issues, but wouldn't elaborate on them. They are separate, but possibly impacted, by the dispute over expenses, adds Key.
"Some of these health issues he had been working through and they had been there for quite some time. I've no doubt that the stress of this situation added to this," Key says.
The wine storage was in Australia, the cars were primarily used in New Zealand for personal purposes, Key says.
"He [Hisco] believed he had authority to do that for reasons of being an ex-pat and... discussions he'd had with executives in Australia. He believes he had the authority to do that, we accept that but we don't accept the way they were recorded in our accounts," says Key.
"We're not requiring him to pay the money back. The reason for that is that David is adamant that he had authority for the expenditure."
"What is at the heart of this issue is the way that expenditure was recognised... In our view it was mischaracterised or there's a lack of transparency...He has an explanation for the way that expenditure was recognised in the books," Key says.
"We parted company and it was mutual."
On departure Key says Hisco gets in the order of $2 million through one year's salary and accrued long service leave. However, he has forfeited $6.4 million of equity rights. Key noted Hisco had expensed the cars and storage through direct chargeback invoicing, suggesting if it had been done via his credit card it would have been picked up earlier.
ANZ NZ is comfortably New Zealand's biggest bank. As of March 31, it had total assets of $164.952 billion, total liabilities of $153.224 billion, and gross loans of $132.275 billion. Last year the bank's annual profit was a shade under $2 billion.
'We are disappointed David is leaving ANZ under such circumstances'
Key says conduct expectations should be the same for both the most senior and the most junior ANZ NZ staff. Key says Hisco is free to talk about his departure, with no deal between him and ANZ preventing him from doing so.
"Well David has been dealing with some medical issues, the ANZ New Zealand board was concerned about how he was characterising certain expenses and transactions following an internal review of personal expenses," Key says.
"Specifically this related to the long-term personal use of corporate chauffeured cars, as well as charging the company for storage without proper disclosures. The amounts in dispute are in the tens of thousands of dollars. We are disappointed David is leaving ANZ under such circumstances.
"However his departure demonstrates that when people do not do the right thing we hold them to account no matter their status or position in the organisation. This culture of strong values is one I and the ANZ New Zealand board believe is important and why we have been open with the regulator, our customers and the public about this matter," says Key. 
"David will, like anyone else, receive his contractual and statutory entitlements. This equates to 12 months notice and the leave he has already accrued. As a result of this decision David has also forfeited his rights to around $6.4 million in equity."
In a statement issued earlier on Monday, ANZ said it "today confirmed the appointment of Antonia Watson as Acting CEO of ANZ New Zealand, following the departure of David Hisco".
"While Mr Hisco does not accept all of the concerns raised by the Board, he accepts accountability given his leadership position and agrees the characterisation of the expenses falls short of the standards required."
Monday's announcement comes after ANZ NZ announced in late May that Hisco had taken extended sick leave with Watson stepping in as acting CEO.
"We are fortunate to have an experienced executive in Antonia Watson to step in while we conduct a search for a replacement. Antonia's extensive banking career has her well placed to help ANZ manage through this transition," Key says, adding that he hopes Watson applies to be permanent CEO.
"Mr Hisco will receive his contracted and statutory entitlements to notice and untaken leave, with all unvested equity to forfeit. The Reserve Bank of New Zealand and Australian Prudential Regulation Authority have been notified of the changes and are being provided all requisite filings."
ANZ's 2018 annual report shows (page 54-55) that in the year to September 2018 Hisco was on a A$1,170,703 fixed salary. On top of this he received A$644,397 in cash as 'variable remuneration' and A$864,274 of 'deferred variable remuneration', which vested during the year, giving a total remuneration received during the year of A$2,679,384. Hisco was paid in New Zealand dollars, with the amounts converted into Australian dollars.
National Bank brand successfully disposed of, recent capital-related RBNZ censure
Hisco's appointment as ANZ NZ CEO was announced in September 2010, with him succeeding Jenny Fagg. An Australian, he had previously been managing director of ANZ NZ subsidiary UDC Finance between 1998 and 2000. Hisco, 55, has also been a member of Australian parent the ANZ Banking Group's group executive committee with responsibility for Asia wealth, Pacific, and international retail.
An undoubted high-point of Hisco's time as CEO of ANZ NZ was the successful culling of the National Bank brand, and moving ANZ onto National Bank's core 'Systematics' banking platform in 2012. The two moves effectively unified the two banks nine years after the ANZ Banking Group bought the National Bank from Britain's Lloyds TSB for A$4.915 billion plus a dividend of NZ$575 million paid from National Bank's retained earnings. Hisco also shifted ANZ NZ's headquarters to Auckland from Wellington, and aggressively took on ASB in the City of Sails.
A low-point was the recent censure the bank received from the Reserve Bank and revoking of ANZ NZ's accreditation to model its own capital requirements for operational risk, citing a persistent failure in controls and the director attestation process at the country's biggest bank that dates back five years.
The Reserve Bank is also making ANZ NZ increase its risk weighted assets by more than $10 billion after reviewing its capital adequacy on farm lending and residential mortgage lending. Combined, the two capital-related run-ins with the Reserve Bank mean ANZ NZ's minimum regulatory capital requirment rises by more than $1 billion.
For her part Watson says it's a day of "shock and disappointment" for ANZ NZ's 7,000 staff at and the 1200 staff across ANZ Pacific.
"David Hisco was well liked as a leader," Watson says.
"But the New Zealand leadership team and I stand firmly behind Sir John and the ANZ New Zealand board in believing that David has not met the standards and expectations of the organisation. We are all united in the belief that regardless of who you are in ANZ, if you're a young teller on your first day in the job or a CEO with 39 years experience, the standards are the same. Today many of us feel let down. And to be fair to David he accepts as a leader he has to be accountable," says Watson.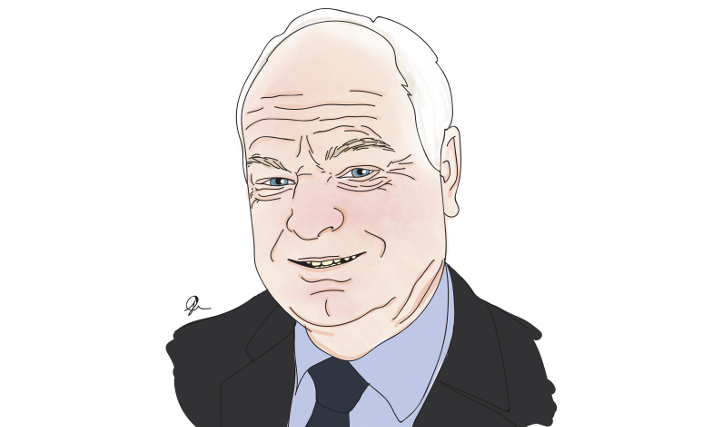 David Hisco by Jacky Carpenter.