RBNZ enforces $10.1b increase in risk weighted assets on ANZ NZ related to mortgage and farm lending in a move that comes with an $800 mln increase to ANZ NZ's minimum regulatory capital requirements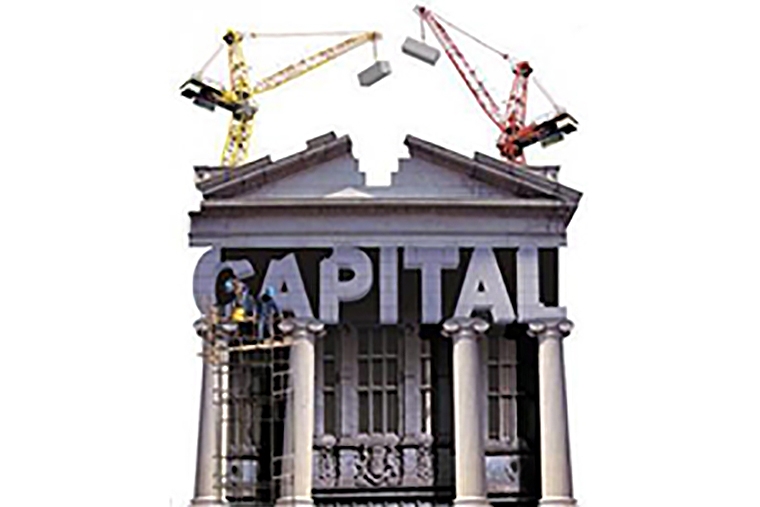 By Gareth Vaughan
ANZ New Zealand is increasing its risk weighted assets by more than $10 billion after the Reserve Bank reviewed the bank's capital adequacy on farm lending and residential mortgage lending. The increase in risk weighted assets comes with a minimum regulatory capital requirement of $800 million.
This development is on top of the Reserve Bank having also revealed on Friday that it's revoking ANZ NZ's accreditation to model its own capital requirements for operational risk, citing a persistent failure in controls and the director attestation process at the country's biggest bank that dates back five years. On Friday ANZ NZ said this would increase its operational risk capital requirement by $277 million.
In terms of the $10.1 billion increase in risk weighted assets (RWA), ANZ NZ says although this implies a minimum regulatory capital requirement of 8% or $800 million, given it holds capital well above its current minimum requirements, there's not a direct link between the additional RWA resulting in the equivalent amount of additional capital being required.
The $10 billion of RWA is the equivalent of about 12% of ANZ NZ's March 31 risk weighted assets of $85.254 billion. At March 31, ANZ NZ's total capital was $12.46 billion. ANZ is NZ's biggest lender. Recent half-year financial results from Australian parent the ANZ Banking Group showed $83 billion worth of residential mortgages in NZ, giving 31.1% market share, and $17.8 billion of rural lending in NZ, giving 28.5% market share.
Risk weighted assets are used to work out the minimum amount of regulatory capital a bank must hold. The capital requirement is based on a risk assessment for each type of bank asset. There's more on risk weighted assets and bank capital here.
"Effective 30 June 2019, the Bank's conditions of registration have been amended to include a supervisory adjustment to the Banking Group's capital adequacy calculations. This supervisory adjustment introduces minimum pre-scalar risk weightings for residential mortgage exposures and corporate farm lending exposures and is expected to increase risk weighted assets by approximately NZ$10.1 billion, based on 31 March 2019 exposures," ANZ NZ says.
Interest.co.nz asked an ANZ NZ spokesman for context as to why this is happening.
"The RBNZ have reviewed risk weights of our RBNZ approved farm lending and mortgage models and determined the outputs are not in line with their expectations and those of peer banks. This is on the basis that the RBNZ believes the quality of our loan books are not sufficiently better than the others to justify lower risk weights. As a result the minimum pre-scalar risk weights will ensure a minimum level of risk weight for these portfolios is reported from 30 June 2019. For clarity, the calculation of capital requirements of credit risk weighted assets has a scalar of 1.06 applied," the ANZ spokesman said.
"The estimate of a $10.1 billion increase in RWA requires a minimum RBNZ regulatory capital requirement of 8% or $800 million. The size of the increase in RWA will be influenced by the farm lending and mortgage portfolio composition including asset quality and portfolio size at the time these floors are effective. In addition, as ANZ currently holds capital well above the minimum requirements, there is not a direct link of this additional RWA, resulting in the equivalent amount of additional capital being required," the ANZ spokesman said.
ANZ, along with ASB, BNZ and Westpac has been allowed to use what's known as the Internal Ratings Based (IRB) approach to calculate regulatory capital requirements since 2008. That means they set their own models for measuring credit risk exposure, which they must then get approved by the Reserve Bank. In contrast all other New Zealand banks must use the standardised approach through which they have their credit risk prescribed by the Reserve Bank.
Asked about the ANZ revelation a Reserve Bank spokeswoman said; "The supervisory adjustment in ANZ's housing and farm lending capital requirements resulted from the findings of the Reserve Bank's recent benchmarking exercise. The aim of the benchmarking exercise was to understand whether differences in the IRB-accredited banks' capital requirements for housing and farm lending portfolios were driven by modelling or portfolio quality. As an outcome of that exercise, the Reserve Bank applied minimum risk weights on ANZ's non-defaulted housing and farm lending portfolios effective on 30 June 2019. ANZ estimated that if the supervisory adjustment is applied on 31 March 2019, this would result in approximately $10.1 billion higher risk weighted assets."
"For more information on the farm lending benchmarking exercise, please refer to the May 2018 Financial Stability Report. For more information on the differences between banks' housing capital requirements and the Capital Review's proposal to 'level the playing field' between standardised and IRB-accredited banks, please refer to Deputy Governor Geoff Bascand's speech, 'Safer Banks for Greater Wellbeing'," the Reserve Bank spokeswoman added.
*This article was first published in our email for paying subscribers early on Monday morning. See here for more details and how to subscribe.