ASB CEO Vittoria Shortt says in a low interest rate world where the bank's feeling a deposit margin squeeze, 'people need to be really careful about where they're putting their money and what returns are available and the risk profile attached to it'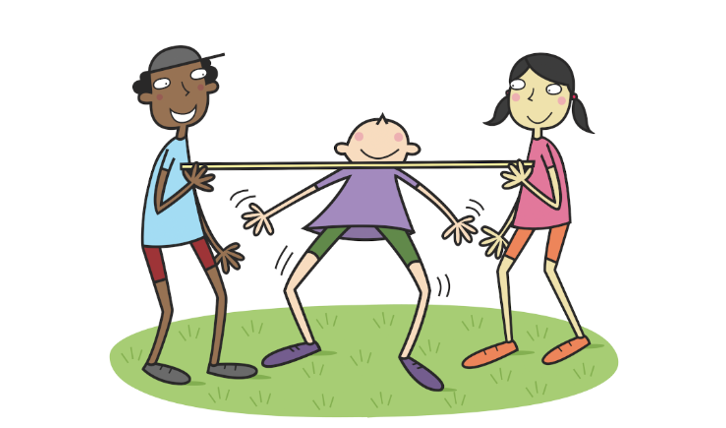 Against the backdrop of pressure on its deposit margins, ASB CEO Vittoria Shortt is cautioning savers to be wary of chasing better returns by taking on risky investments.
ASB's interim results, released on Wednesday, showed its December half-year net interest margin down 10 basis points year-on-year to 2.13%. The bank attributes the decline to lower interest rates reducing its margins in a competitive deposit market.
The bank's latest general disclosure statement (GDS), also out Wednesday, shows its term deposit book shrank $205 million, or 0.6%, to $33.829 billion over the six months from June 30 to December 31 last year. Total deposits and other borrowings increased $2.501 billion, or 3.8%, to $68.726 billion. Meanwhile Reserve Bank data out earlier this month showed system-wide annual household deposit growth falling to its lowest level in more than nine years.
Shortt told interest.co.nz that New Zealand's record low interest rate environment does put pressure on margins. ASB was seeing a "shift" from customers in deposits, she said.
"We are certainly seeing a shift in deposits that's true. In some cases that might be entirely appropriate if people are removing savings to invest in homes, for example. What would really worry me though is if people are trying to chase better returns by taking on risky investments," Shortt said.
Shortt said there were no particular type of investments she would caution savers and investors about.
"[But] we've seen over time that dynamic. If you look back to previous cycles the last time it happened was finance companies and I think that's fairly well documented. As a general note of caution people need to be really careful about where they're putting their money and what returns are available and the risk profile attached to it."
Although ASB can't fundamentally change the low interest rate environment, Shortt said ASB staff are "actively engaging with our customers." Things ASB's highlighting include its financial wellbeing toolkit, and contacting customers the bank's staff believe are in the wrong products to "help them try to change out into a better product that might suit their needs."
"We're also scanning the market and scanning overseas to see if there are any products that have been successful in overseas markets that might be useful here," Shortt said, adding the bank hasn't found any yet.
Despite the pressure on deposits Shortt said ASB remains "broadly comfortable where the levels are set" in terms of the Reserve Bank's core funding ratio being at 75%.
"So [changing] that's not on my agenda."
The Reserve Bank introduced the the core funding ratio in 2010. It requires banks to meet a minimum share of their funding from retail deposits, long-term wholesale funding and/or capital. The minimum core funding ratio for each bank - on a daily basis - is currently 75%. ASB chief financial officer Jon Raby said ASB is consistently above 85%.
In terms of debt issues, Shortt said ASB was "slightly terming out."
"What we're seeing through that is our wholesale funding costs are broadly flat to stable," Shortt said.
Asked whether the deposit pressure could feed through to lending Shortt said; "We're well funded. I don't have any concerns about being able to lend."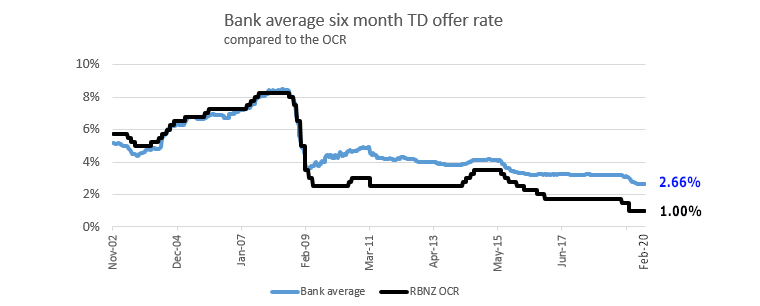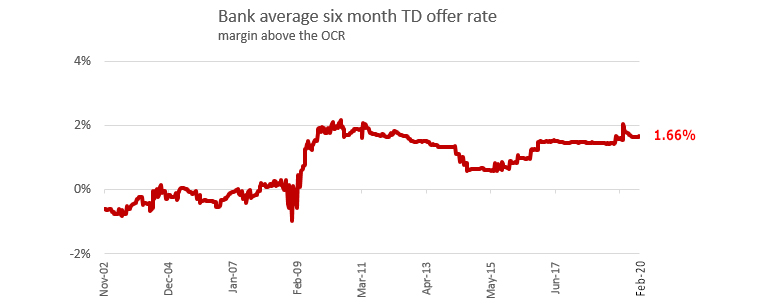 *This article was first published in our email for paying subscribers early on Thursday morning. See here for more details and how to subscribe.