RBNZ data shows household deposits recorded their lowest annual percentage growth since October 2010 in the year to December as housing loan growth hits highest point since July 2017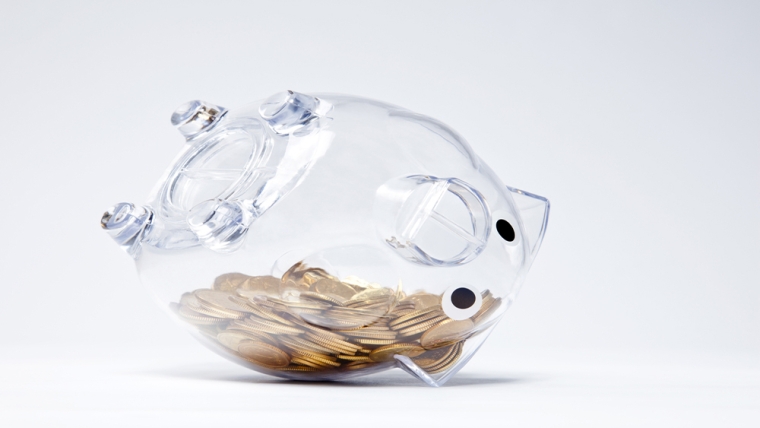 Household deposits grew at their slowest annual rate during the December year in more than nine years, data released by the Reserve Bank shows.
Reserve Bank data issued on Friday afternoon shows household deposits grew 4.4%, or $7.841 billion, to $184.985 billion in the 12 months to December 2019.
In percentage terms that's the lowest annual growth since 4% was recorded in October 2010. On a volume basis it's the lowest annual growth since $7.5 billion in November 2012. The highest annual percentage growth was 14.3% in November 2008, with the lowest 1.2% recorded in May 2010 and December 1999, the month in which the Reserve Bank series was launched.
The low deposit growth comes in a time of historically low deposit rates, with the bank average one-year rate at 2.6% as of January 31. The low interest rate environment has led to speculation for some time that some savers may back off deposits and seek higher returns elsewhere in areas such as the sharemarket, property, managed funds or alternative assets like gold and cryptocurrencies.
Deposits are a key funding source for banks especially since the Reserve Bank's introduction of the core funding ratio (CFR) in 2010. The CFR requires banks to meet a minimum share of their funding from retail deposits, long-term wholesale funding and/or capital. The minimum CFR for each bank - on a daily basis - is currently 75%. 
Meanwhile Reserve Bank sector credit data shows housing loans grew at an annual rate of 6.9% in the year to December, increasing by $17.97 billion to $276.656 billion. That's the highest annual percentage growth since 7.3% in July 2017. In contrast personal consumer lending declined 0.3% although the Reserve Bank figures don't include buy now pay later. Business lending grew 6.2% and agriculture debt rose 0.5%. See more on the latest sector credit data here.
*This article was first published in our email for paying subscribers. See here for more details and how to subscribe.