Heartland launches online home loan offers with aggressive one to three year fixed rates and a floating rate as it tests appetite for digital mortgages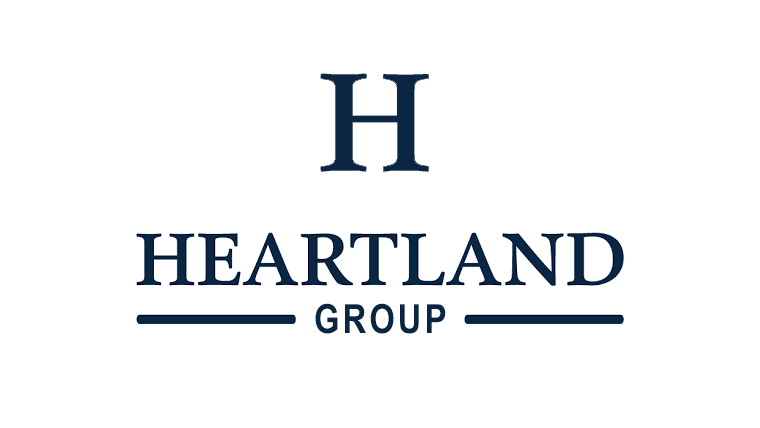 By Gareth Vaughan
Heartland Bank is making a trial foray into the home loan market, offering market leading fixed-term and floating mortgage rates via an online service.
The bank's offering a 2.89% one-year rate, a 2.97% two-year rate, a 3.39% three-year rate, and a 3.95% floating rate. The best advertised, or carded, one and two year interest rates on offer from other banks is 3.15% for both terms from China Construction Bank, which also has the best three-year offer from another bank at 3.19%. The lowest floating rate from other banks is the 5.15% on offer from The Co-operative Bank, Kiwibank and ICBC. (See all banks' carded, or advertised, home loan interest rates here).
Heartland Bank CEO Chris Flood told interest.co.nz the home loan push is "very much a trial."
"We're out testing the appetite New Zealanders have to do their work online in terms of origination for a residential mortgage," Flood says.
Heartland already arranges unsecured business loans and car loans online, and Flood says complying with required lending standards is "a key part of our proposition." In 2017 Heartland dipped its toe into the home loan market through a previous online initiative, Open for Home Loans. However that offer only featured a floating mortgage rate and Flood says the market wasn't there for it.
"Most New Zealanders look for fixed rates so we didn't really pursue it. But I think the marketplace is different now," says Flood.
Heartland was formed through the merger of Marac Finance, CBS Canterbury and the Southern Cross Building Society in January 2011. It gained banking registration from the Reserve Bank in December 2012. Heartland has focused on niche markets such as reverse mortgages, car loans and livestock finance where bigger banks are not aggressively competing like they do in the home loan market. It also lends money for unsecured personal loans through licensed peer-to-peer lender Harmoney.
A corporate restructure in 2018 means Heartland Bank is now a wholly owned subsidiary of the share market listed Heartland Group Holdings. Flood indicated if the home loan trial becomes a long-term offering, Heartland could fund its mortgage book through wholesale funding at Heartland Group, as opposed to Heartland Bank, level. Not having to rely on retail deposit funding will better position Heartland to compete in the home loan market, Flood says.
It also means Heartland's home loan book could be held by the Heartland Group, and thus outside Reserve Bank regulation of Heartland Bank.
Flood says there are no specific timeframes or lending targets for the home loan trial. The idea is to offer digital convenience to customers, who can apply for home loans via their smartphones, at low cost to Heartland.
"We'll run it [the trial] for a period of time and then review it and see how it went, how the user experience was."
Then the ability to grow it would be dependent upon how Heartland would fund a much larger mortgage book.
"And that's most likely to be in the wholesale area rather than retail deposits," Flood says.
"The critical thing is to get enough experience and information to then pause and reflect on what we've done and how we've done it, what our next step is. So I don't have a number in mind or a term in mind, it's really based on what sort of feedback and support we get and what we're able to learn," says Flood.
"The critical thing is to get enough experience and information to then pause and reflect on what we've done and how we've done it, what our next step is.
"If this was to prove to be successful then we can leverage our corporate structure in a wholesale [funding] sense and we think there's an appetite in the market for this sort of asset. So it's something the group [rather than bank] would be able to fund more efficiently than the bank which still has a large share of retail deposits."
"The group has access to wholesale lines and if that's the most efficient way to fund it then that's absolutely what we'd do," Flood adds.
In terms of the very competitive interest rates on offer Flood says these are to make sure the service is successful.
As of December 31 Heartland held just $25.284 million of home loans. Flood says these are left over from CBS Canterbury and the Southern Cross Building Society, and have low loan-to-value ratios "that people are in the last throes of paying off." In contrast it holds $586.003 million of reverse mortgages.
Heartland has tight loan criteria with customers needing at least a 20% deposit or already owning a house and having at least 20% equity in it. They'll also need to be planning to live in the property they're borrowing against, which must be a standalone house. Thus investors and apartments are excluded from the offer.
*This article was first published in our email for paying subscribers. See here for more details and how to subscribe.
Here is the full snapshot of the advertised fixed-term rates on offer from the key retail banks.
In addition to the above table, BNZ has a unique fixed seven year rate of 5.70%.