RBNZ Governor says the decision to stop the banks paying dividends was to make sure $5 billion of Government money went to New Zealand businesses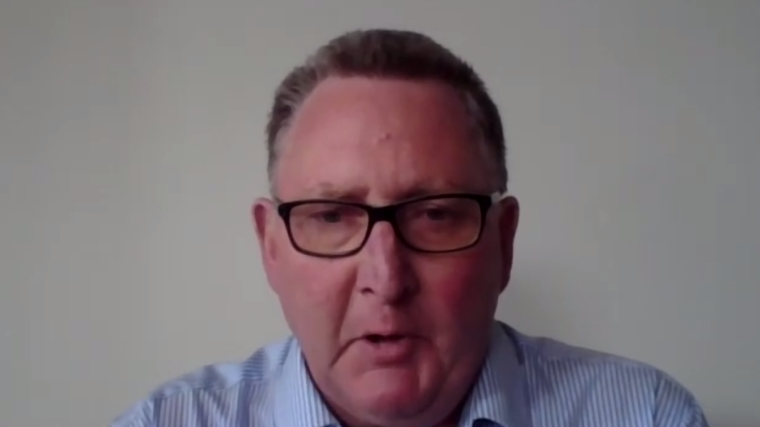 Reserve Bank Governor Adrian Orr says the decision early this month to halt banks paying dividends for the foreseeable future was about ensuring that the $5 billion of Government money being pumped into the Business Finance Guarantee Scheme did end up with New Zealand businesses.
He was asked to explain the thinking behind the decision during a wide ranging online question and answer session with the Trans-Tasman Business Circle on Tuesday.
"The thinking behind it was simple. The Government is pumping in $5 billion out of the $6.5 billion Business Finance Guarantee Scheme. We wanted to make sure that if we are pouring petrol into the tank it stays in the tank and it goes to the places that we wanted it to go to - which is to New Zealand businesses.
"So, it's a very different picture once you are investing other people's money not just your own depositors/shareholders," Orr said.
"This was purely about saying: 'If we are putting our dough in we want to be able to make sure it stays where it is'."
In terms of what he was hoping to see in corporate New Zealand, Orr said he was "hoping to see cashflow and confidence maintained".
He said the banks needed to think long term with the corporates. He said the RBNZ, along with Government and Treasury had assisted the banks significantly.
"They've now got the ball in their court. 
"...That is where banks really have to be sharp on pricing, quick to market, make those decisions, because normal business - normal behaviour - can't continue during these periods. They were well positioned going in - highly capitalised - they [the banks] need to be sharing the risk."
Orr described the current events around the Covid-19 crisis as a "completely surreal experience".
And he said there were a lot of lessons coming through from the experience.
"I would say the number one lesson is that economic prosperity, environmental sustainability, social cohesion, cultural inclusion are all a supportive virtuous circle. It is not one versus the other. And with a health shock like this you are seeing societal issues, cultural issues, community issues, really coming to the fore and showing that an economy can't exist on its own. Economic growth is not separate to or instead of that full societal system.
"And so I think people are really being tested on that short-term gratification that we search for every day versus long term benefits. And businesses at the moment are really struggling hard to think through 'how do we bridge this gap for the right health and societal reasons and be in a position to be economically robust in three months, six months, two years' time."
He spoke of the similarities in position between NZ and Australia. 
"We are going to be joined at the hip. The single biggest hope I have over the near term is that New Zealand, Australia and our South Pacific neighbours can form our own regional bubble for all of the activity that we have to do."
Orr said the Government and RBNZ and the likes of the local councils and financial regulators had been working well together but with the business sector "it's always been an us and them situation".   
"I have to say, it's just not going to be that for the next two or three years."
He said the biggest thing that could derail social cohesion and business would be unemployment.
"And so the ability for Government and the business sector to work together to retain that connection to employment, that connection to capital, connection to investment, connection to future surpluses is critical. They are going to have to learn to work very closely.
"I can see Government being an equity owner in a lot of businesses under a few scenarios and they don't want to be a long term owner of those businesses."
In terms of how businesses operated, Orr advised them not to be overleveraged and not just with one debt provider or using debt debt only.
"We've been so highly leveraged and highly dependent on bank debt alone. That is the financial vulnerability of New Zealand."
There was now, Orr said an opportunity to "spread the base".
Asked about the potential for something NZ Super Fund and ACC investment in projects such as Government infrastructure development, Orr, the former head of the Super Funds said he would "love to see it".
"I would love to see it. I don't think it needs to happen through legislation I think it needs to happen through opportunity.
"Getting some of these [projects] up and going would be fantastic. Not many democracies have achieved it for all sorts of individual reasons. But it is critical.
"The world has an enormous amount of liquidity. It has a massive infrastructure deficit. It's only us who get in the way. Us people."
*This article was first published in our email for paying subscribers. See here for more details and how to subscribe.