BNZ to shut 38 branches across New Zealand between December and June next year, says it will help staff 'find new job opportunities at BNZ'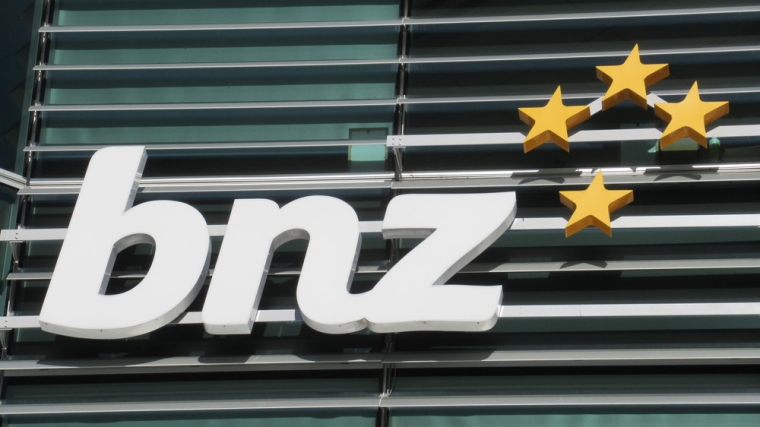 BNZ says it will close 38 bank branches because COVID-19 has "changed everything."
The bank will shut eight city branches on Christmas Eve, with a further 30 branch closures nationwide following between February and June next year. As of earlier this year BNZ had a total of 153 branches across New Zealand. 
"COVID-19 has accelerated trends we've been seeing for some time. Around three quarters of our customers are digitally active and they are increasingly choosing to do their banking this way, or over the phone," BNZ chief customer officer Paul Carter says.
"The majority of our customers are banking online and our talented bankers are often waiting in empty branches for customers that simply do not arrive."
In June last year BNZ pledged to keep all of its regional branch network open for at least three years, as illustrated below. However, Carter says things have now changed.
"We don't take this decision lightly. We made our commitment on regional branches in good faith. Not only was it a commitment to the communities we serve, it was also a commitment to our people, as closing a branch used to mean losing jobs," Carter says.
"However, COVID changed everything. Our customers have embraced digital services and tools and our bankers are serving customers irrespective of where they are. We've shown we can work from anywhere and there are job opportunities for all our people - it reflects the ongoing shift in how our customers are choosing to bank with us."
Carter says BNZ will work with staff in branches that are closing "to find new job opportunities at BNZ, irrespective of where they are based." 
ASB shutting 23 branches
The news of BNZ's branch closures comes hot on the heels of a similar announcement from ASB on November 5. ASB said it will shut 23 branches in February, and reduce the opening hours of 13 other branches. This follows ASB announcing in July it was closing nine branches with a further 25 to only open three days a week.
"There will be no job losses, we need our great people to keep delivering high quality customer service and advice via our telephone, video, online channels. Rest assured there will always be a place for branches at ASB, however, we see a future where our people work flexibly helping customers face to face in their local communities and nationwide through our other channels," Craig Sims, ASB's executive general manager for retail banking, says. 
"From March next year, ASB's branch network will number 86, supplemented by more than 400 ATM machines. ASB will contact all regular visitors to the affected branches to ensure customers have alternative banking solutions in place, including offering free local better banking workshops to anyone who wants some help using online or mobile banking."  
The 23 ASB branches being closed are listed here.
ASB and BNZ are among the six banks involved in a trial of regional banking hubs, testing the demand for basic banking services in regional communities, that started this month.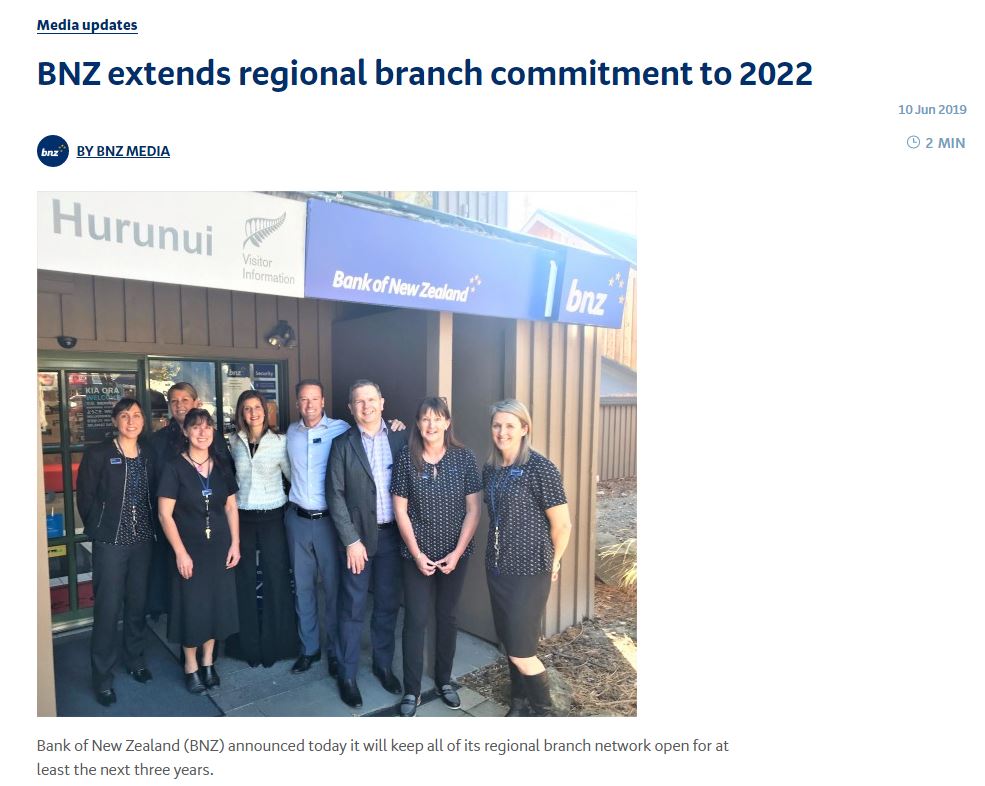 Here's BNZ's full statement on the closures.
Bank of New Zealand (BNZ) today confirmed a reduction in the number of BNZ locations as customer demand for digital services accelerates and its people opt for increased flexibility and remote working.

BNZ Chief Customer Officer, Paul Carter, says, "COVID-19 has accelerated trends we've been seeing for some time. Around three quarters of our customers are digitally active and they are increasingly choosing to do their banking this way, or over the phone.

"The majority of our customers are banking online and our talented bankers are often waiting in empty branches for customers that simply do not arrive," he says.

Mr Carter says historical ways of banking like cash and cheque transactions have fallen significantly and the majority of transactions conducted in BNZ's branches have moved to BNZ's Smart ATMs and online.

He says, "Branches will still have a role in how we serve our customers. We will continue to invest in modern Customer Centres to help customers take advantage of online banking and our digital tools, and where they can access specialist services.

"We recently opened a new branch in Commercial Bay and our new Whakatipu Customer Centre opened this month in Queenstown," he says.

Mr Carter says the new ways of working piloted since March had been highly successful for customers and BNZ bankers alike.

"We have great bankers in our branches and we will be working with them all to find new job opportunities at BNZ, irrespective of where they are based," he says.

Mr Carter says eight metro branches will close in December 2020 and 30 branches will close over the course of 2021. He says BNZ's remaining more than 100-strong network of branches and Partners Centre locations across New Zealand will be supported by nearly 400 Smart ATMs, three Mobile BNZ branches, a contact centre and digital and online services.

"We've given ourselves a long runway before closing our regional branches so we can support the small number of customers that regularly use these locations to adopt alternative ways of banking.

"Our mobile branch, Mobile BNZ, worked well in the Manawatu-Whanganui and Northland regions bringing banking services and financial support to remote communities, and we will be adding additional vehicles to our fleet to enable more communities to receive financial support," he says.

Regional commitment

Mr Carter says, "We don't take this decision lightly. We made our commitment on regional branches in good faith. Not only was it a commitment to the communities we serve, it was also a commitment to our people, as closing a branch used to mean losing jobs.

"However, COVID changed everything. Our customers have embraced digital services and tools and our bankers are serving customers irrespective of where they are. We've shown we can work from anywhere and there are job opportunities for all our people - it reflects the ongoing shift in how our customers are choosing to bank with us."

Other locations

Mr Carter said changes to its branch network are part of a wider review of all BNZ locations to consolidate its workforce.

"Our people have embraced the flexibility of remote working. It suits our customers and our people and changes to our office space reflect that," he says.

For example, in Wellington work is now underway on BNZ's new site at Whitmore Street to open in 2023. Once complete it will bring together BNZ employees from three other existing sites.

Metro branches to close on December 24, 2020 (8 branches).

Courtenay Place​
Greerton
Manurewa​
Mosgiel​
Mount Maunganui​
Pakuranga​
Papatoetoe​
Petone​

Branches closing between February – March 2021 (14 branches)

Cromwell
Geraldine
Huntly
Katikati
Ohakune
Opotiki
Orewa
Otorohanga
St Heliers
Taihape
Waiheke
Waimate
Wairoa
Westport

Branches closing between April –June 2021 (16 branches)

Akaroa​
Balclutha​
Coromandel​
Dannevirke​
Hanmer Springs​
Kaikohe​
Methven​
Reefton​
Stratford​
Takaka​
Taumarunui​
Te Aroha​
Waihi​
Waipukurau​
Whangamata​
Winton