Westpac NZ CEO David McLean retiring in June with bank executive & ex-politician Simon Power to serve as acting CEO as a search for a permanent successor takes place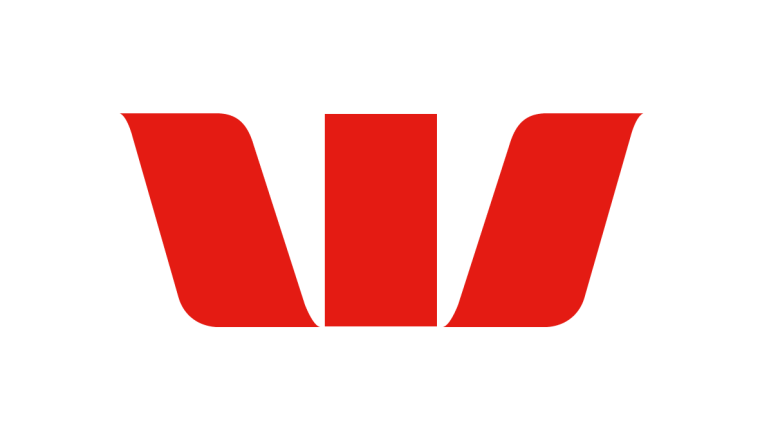 Westpac New Zealand CEO David McLean is to retire in June.
McLean, CEO since February 2015, will be succeeded by the bank's general manager of institutional and business banking Simon Power on an acting basis from June 25. Parent the Westpac Banking Corporation says a global search for a permanent CEO will take place.
McLean joined Westpac NZ in 1999 and held a number of senior roles in retail and institutional banking before becoming CEO. Then 56, McLean was confirmed as CEO in February 2015 having served as as acting CEO since May 2014. Power is a former MP and was a Cabinet Minister in the National Party-led government between 2008 and 2011.
Australia's Westpac Banking Corporation announced in March that it was in the "very early stage" of reviewing its ownership of Westpac NZ. CEO Peter King says Westpac Banking Corporation is "continuing to assess what is in the best interests of shareholders regarding the ownership of our New Zealand business." 
"This is not about New Zealand's performance. It has been a solid contributor again this half. The catalyst of the review is the changing nature of banking, both in New Zealand and globally. Increasingly banking is a local game, and with the BS11 [Reserve Bank outsourcing] requirements in New Zealand there is limited opportunity for Australia and New Zealand to share capability and scale. There is more to do and we will provide updates as necessary," says King.
Westpac NZ contributes 15% of group cash earnings and 12% of lending.
Credit provision write-back boosts profit
Meanwhile, Westpac NZ's half-year net profit after tax more than doubled to $523 million in the six months to March from $256 million in the same period of the bank's previous financial year. The increase was helped by an impairment benefit of $99 million versus an impairment charge of $211 million in the prior comparative period. 
The bank's net operating income rose $83 million, or 7%, to $1.245 billion. Net interest income rose 8% to $1.066 billion, and non-interest income rose 2% to $179 million. Operating expenses fell $5 million to $536 million. Last year's interim profit fell 44% as loan impairments and expenses rose and income dropped.
McLean says although the global COVID-19 pandemic isn't over, the financial impact on NZ hasn't been as significant as earlier feared.
 "A year ago the outlook was very uncertain, with health, social and economic outcomes hanging in the balance. Thankfully, New Zealand has so far avoided the worst effects of the global pandemic, largely thanks to decisive leadership from the Government, and we are now cautiously optimistic. Westpac NZ's balance sheet is sound and we're well-positioned to support the economic recovery and the needs of households and businesses," says McLean.
"In the past year we made impairment provisions that allowed for a severe financial impact of COVID-19. That was a prudent approach given the outlook at the time. We still expect a softening of economic conditions during the remainder of 2021, but based on our current economic outlook, we are writing back $99 million of the credit provisions which were taken last year, as they are no longer forecast to be needed," McLean says.
Westpac NZ's half-year net interest margin was unchanged at 2.06%, and its cost-to-income ratio fell 350 basis points to 43.1% from 46.6%.
'Working closely' with parent on ownership review
Meanwhile, McLean says Westpac NZ is working closely with its Aussie parent on the latter's review of its Kiwi subsidiary.
"It's wise for all companies to regularly review the way business operations are structured and that's what Westpac Group is doing. The key thing for our customers to know is that Westpac NZ remains very much open for business and that will be the case as we move forward, regardless of the ownership model," says McLean.
 McLean also says Westpac NZ is prioritising independent reviews of its liquidity risk management and risk governance, requested by the Reserve Bank in March.
"A team has been established to work solely on these reviews. We've been focussing on these areas for some time and are now adding even more resources," McLean says.
Westpac NZ says home loans grew 10% year-on-year, with customer deposits up 7%. Funds under management in the Westpac KiwiSaver Scheme increased 27% year-on-year, reaching $8.7 billion at March 31. The average Westpac KiwiSaver Scheme balance increased 28% to $22,373.
Westpac NZ says it increased staff numbers 3% to 4,501 full-time equivalent roles in the six months to March 31, adding employees in risk, compliance and technology roles.
'Looking forward to challenges ahead'
In terms of his departure from the bank, McLean says he's "looking forward to thinking about the possibilities and challenges ahead."
"I've just finished two weeks touring the country on my Vespa in a charity rally, which gave me plenty of time to reflect and consider what retirement might hold for my family and I. I have been in this role for nearly seven years and have come close to equalling the record tenure of our former CEO Harry Price," says McLean.

"It's the right time, both for the business and for me personally. The industry is going through a period of change and now is an appropriate time for a new leader to take the helm, and guide the organisation into the future."
Meanwhile, Westpac Banking Corporation posted interim cash earnings of A$3.537 billion, an increase of 256% helped by an impairment benefit reflecting improved asset quality and a better economic outlook. It's paying a fully franked interim dividend of AU58 cents per share, equivalent to 60% of cash profit. No interim dividend was paid last year. 
Westpac Banking Corporation's return on equity came in at 10.2% versus 2.9%. its common equity tier one capital ratio rose 153 basis points to 12.34%, and its net interest margin fell four basis points to 2.09%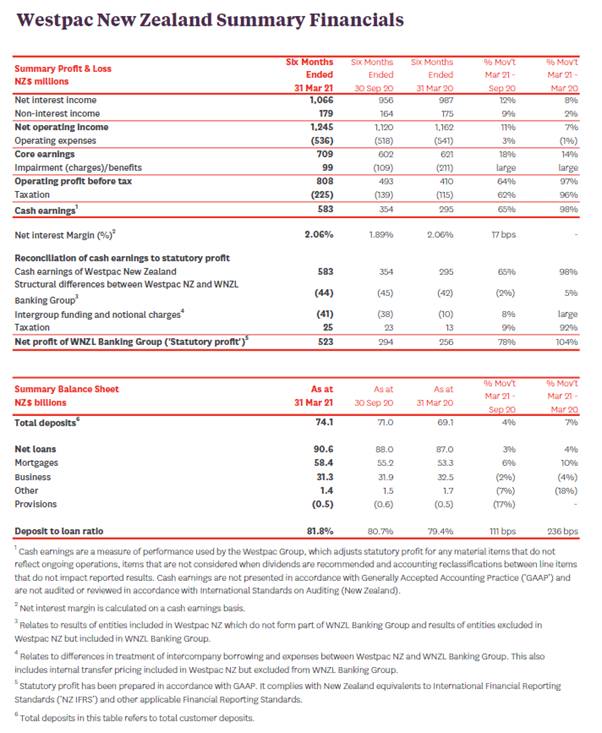 The Westpac Banking Corporation presentation and investor discussion pack is here.